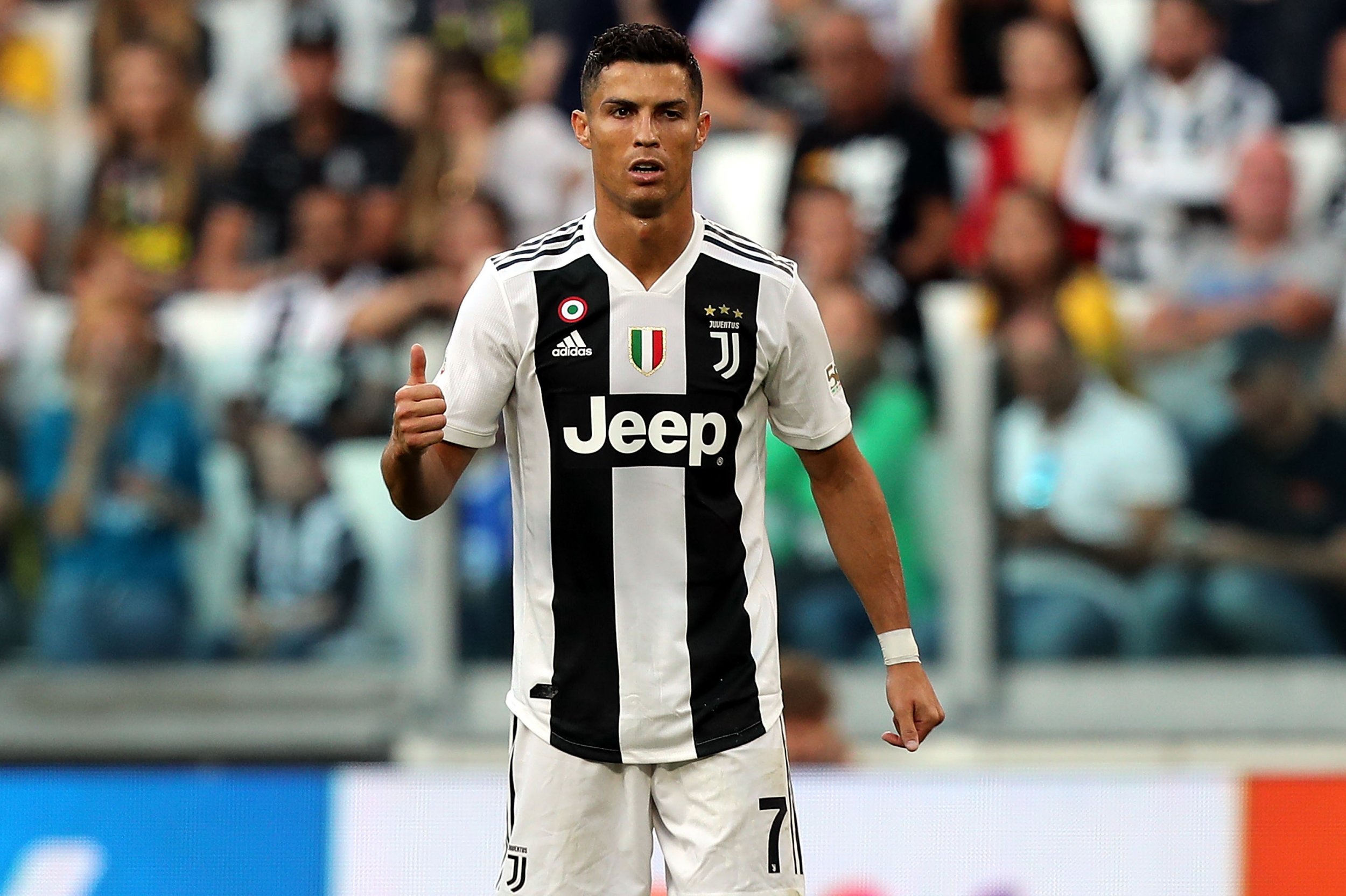 Authorities in Nevada have agreed to reopen a criminal investigation over a sexual assault claim involving soccer star Cristiano Ronaldo.
Last week, attorney Leslie Mark Stovall filed a complaint in Clark County District Court alleging the Juventus player assaulted Kathryn Mayorga in a Las Vegas hotel room on June 13, 2009.
The suit indicates 34-year-old Mayorga asked the police to reopen a criminal case last month. Both the Associated Press and USA Today confirmed on Monday that while Las Vegas police did not mention Ronaldo directly, it revealed the case had been reopened and that it was originally brought by Mayorga, the woman named in the lawsuit.
"As of September 2018, the case has been reopened and our detectives are following up on information being provided by the victim," a police statement said. "This is an ongoing investigation and no further details will be released at this time."
The police explained they responded to a sexual call on June 13, 2009, but the victim "did not provide detectives with the location of the incident or suspect description" at the time.
Last week, in a wide-ranging interview with German magazine Der Spiegel, Mayorga claimed Ronaldo met her in a nightclub, Rain, where she was working and then invited her back to his hotel room.
After she rebuffed a series of advances, Ronaldo then allegedly forced her to have anal sex with him, despite her protestations.
"After he assaulted me, he wouldn't let me leave again. He wouldn't let me leave", she told Der Spiegel.
After the alleged attack, she claimed Ronaldo fell to his knees and said he was "99 percent a good guy" who was let down by the "one percent."
Mayorga claimed she had opted to go public following the #MeToo revelations. According to the lawsuit filed earlier this week, she was coerced into signing a non-disclosure agreement in 2010 in an out-of-court settlement that saw her receive $375,000.
As part of the settlement, Mayorga told Der Spiegel, she reportedly wrote a letter to Ronaldo that his lawyers were obliged to get him to read within two weeks. Mayorga's legal team, however, claimed the obligations were never met and alleged the agreement contains documents proving Ronaldo knew she had not consented.
The lawsuit asks for general damages, special damages, punitive damages and special relief, each thought to be worth over $50,000, on top of interest, attorney fees and court costs.
However, by breaking the agreement, the 34-year-old teacher could also face the possibility of having to pay back the $375,000 she received eight years ago, as well as legal fees.
Ronaldo, who at the time of the alleged incident had just become the most expensive soccer player ever upon moving from Manchester United to Real Madrid, dismissed the claims as "fake news" over the weekend.
The star's lawyer, Christian Schertz, said the report was "an inadmissible reporting of suspicions in the area of privacy," and that he would seek legal redress for his client from the magazine.
Schertz said he would seek compensation from Der Spiegel for "moral damages in an amount corresponding to the gravity of the infringement, which is probably one of the most serious violations of personal rights in recent years."
One of the greatest soccer players in history, Ronaldo left Real Madrid for Juventus in the summer in a shock $114-million move.
The Portuguese helped Real Madrid to clinch an unprecedented third consecutive Champions League crown in May and scored a mind-boggling 450 goals in 438 appearances in all competitions for the Spanish giants, since arriving at the Santiago Bernabeu in the summer of 2009 from Manchester United.
Uncommon Knowledge
Newsweek is committed to challenging conventional wisdom and finding connections in the search for common ground.
Newsweek is committed to challenging conventional wisdom and finding connections in the search for common ground.
About the writer
Dan Cancian is currently a reporter for Newsweek based in London, England. Prior to joining Newsweek in January 2018, he was a news and business reporter at International Business Times UK. Dan has also written for The Guardian and The Observer.