Las Vegas Police Want Cristiano Ronaldo DNA Sample For 2009 'Rape' Case Probe
*UPDATE: 8:41 p.m. EDT—* An attorney representing Ronaldo's accuser responded to Newsweek. The attorney confirmed that the Las Vegas Metropolitan Police Department's criminal case has remained open and active. She also added the law firm has been in touch with a woman claiming to be Ronaldo's former romantic interest. The woman came forward publicly by critically tweeting about Ronaldo and revealing audio recordings in English that she claims is the athlete. She has since has taken down her account.
The attorney's statement reads: "Yes the criminal case is ongoing and there is an active investigation. We also spoke to [another woman] regard her twitter claims about Ronaldo."
On Thursday, Las Vegas investigators confirmed they issued a warrant to Italian authorities seeking a DNA sample of soccer superstar Cristiano Ronaldo Ronaldo to determine if it pairs with the dress of his rape accuser.
"The LVMPD is taking the same steps in this case as in any other sexual assault to facilitate the collection of DNA evidence," read a statement provided by a Las Vegas Metropolitan Police Department official. "We can confirm that an official request has been submitted to Italian authorities."
The Wall Street Journal was the first to report the DNA sample request by authorities to the soccer phenom.
Peter Christiansen, an attorney representing the Portuguese player who earns a fortune netting goals for the Italian League team Juventus, issued a statement confirming that the DNA request was accurate, but didn't divulge if his client was spared of any criminal wrongdoing.
"Mr. Ronaldo has always maintained, as he does today, that what occurred in Las Vegas in 2009 was consensual in nature, so it is not surprising that DNA would be present, nor that the police would make this very standard request as part of their investigation."
It's been almost a decade since she signed away her silence after alleging she was raped by Ronaldo.
For the world-renowned player, the $375,000 amount he and his attorney compensated the woman was a week's pay. In turn for accepting the money, the woman was to keep from discussing what happened and especially with whom.
But last September Kathryn Mayorga resurfaced with a new stable of attorneys to take on arguably the game's most popular athlete claiming in a civil complaint filed in Clark County District Court that she was sexually assaulted.
Newsweek's attempts to reach Mayorga's attorney were not immediately returned.
The complaint details how after partying with Ronaldo at a nightclub called Rain on June 12-13, 2009, she was propositioned to "enjoy the view of the Las Vegas Strip" from Ronaldo's penthouse at The Palms Hotel and Casino.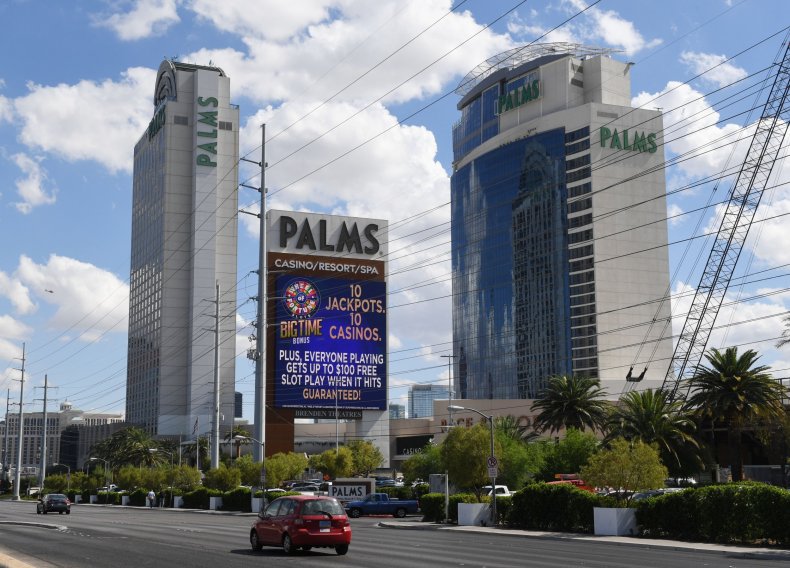 Mayorga agreed to keep the night going and joined the pro athlete and other guests.
Ronaldo then asked if she would like to hop into the hot tup. But Mayorga, according to the complaint, initially turned him down because she didn't have a bathing suit.
That's when Ronaldo allegedly loaned her a pair of athletic shorts and a T-shirt.
While the woman was attempting to change her attire in a bathroom, the complaint states that Ronaldo wandered in, "exposed his erect penis and asked [Mayorga] to perform fellatio."
She refused and, the document suggests "she wanted to leave the hotel suite" then and there.
But as she allegedly attempted to flee, the complaint states that Ronaldo "pulled [her] into a bedroom and onto the bed and attempted to engage in sexual intercourse."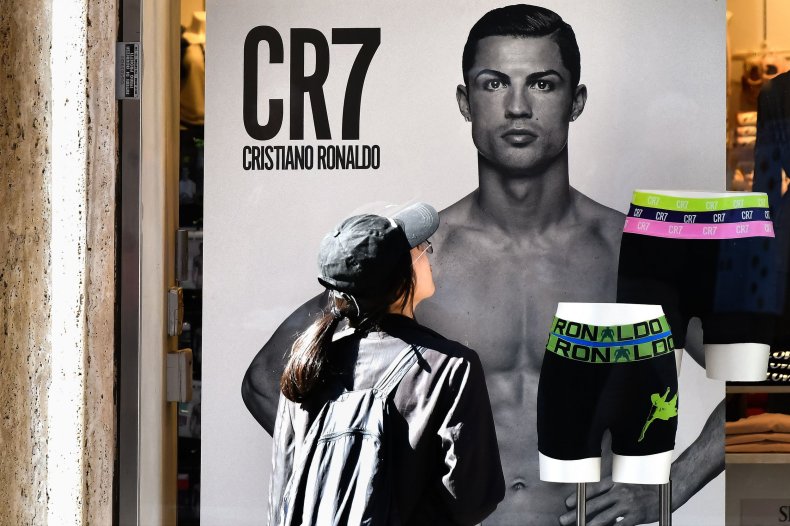 Mayorga allegedly rebuffed Ronaldo and "covered herself in an attempt to prevent sexual penetration," according to the complaint.
The soccer star was allegedly unwilling to accept the rejection and the complaint states that he "turned [Mayorga] on her side" and while she allegedly shrieked, "No, No, No" he "sodomized" her.
The complaint suggests that after the incident Ronaldo attempted to apologize, allowing Mayorga to freely leave the bedroom and "stating he was sorry" and that "he was usually a gentleman."
In a letter that was allegedly penned by Mayorga (who at the time was known only as Susan K) to Ronaldo one year after the encounter and reviewed by Der Spiegel — the alleged victim describes Ronaldo's "white rosary" on his neck.
"You jumped on me from behind," she wrote, according to the publication, "with a white rosary on your neck!!"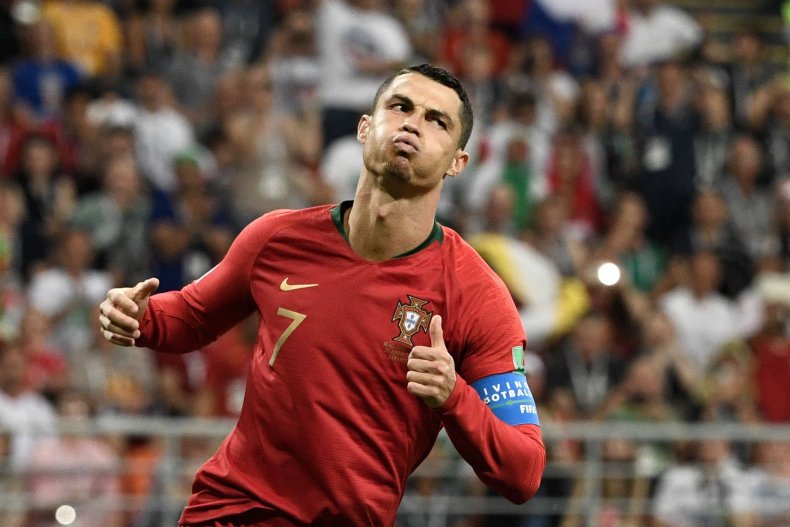 She then attempted to guilt him, according to the publication.
"What would god think of that!!!"
"What would god think of you!!!"
The letter also included the woman's regret in accepting the $375,000 settlement.
"I don't care about your money that was the last thing I wanted!! I wanted justice! There really is 'no justice' in this case…"
She ends the note, according to Der Spiegel, with a P.S.: "Today I would give anything to go back and change my decision!! It has been over a year since you raped me."
The complaint makes clear that Mayorga sought to report the matter with the Las Vegas Metropolitan Police Department on the same day it took place. A police report was furnished identified "the perpetrator as a famous soccer player, but refused to provide a name out of fear of public humiliation and retaliation."
Mayorga then completed a rape kit at University Medical Center, and, according to the complaint, weeks later during an interview with a detective confirmed that "Cristiano Ronaldo" was "the individual who sexually assaulted her on June 13, 2009 at the Palms Hotel and Casino."
The complaint suggests that the conversations between the police and Mayorga ceased after that one interview. It also suggests, that not only was her attorney outmatched by Ronaldo's team of attorneys, but that his team of "fixers" who are also referred to as "fixers", known as "personal reputation protection specialists" were successful in squashing the case.
The fixers, the complaint notes, managed to "implement a strategy to prevent or delay criminal prosecution of Cristiano Ronaldo for the sexual assault of [Mayorga]… Develop and implement a strategy to delay, diminish or eliminate [Mayorga's] claim for civil damages arising from the sexual assault on June 13, 2009."