'Stop the Whistling': Cristiano Ronaldo's Plea to Real Madrid Fans After Champions League Landmark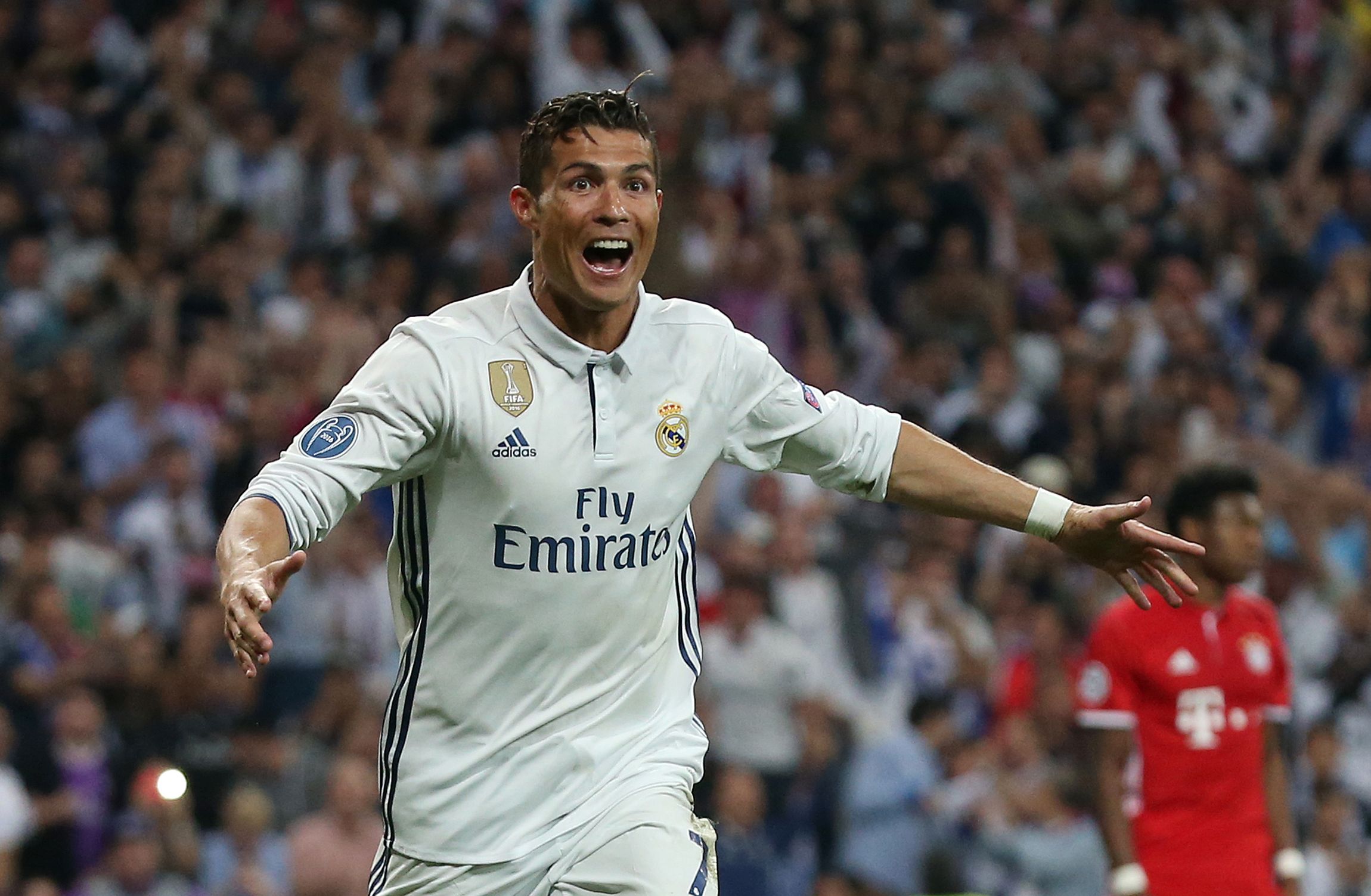 Cristiano Ronaldo struck a hat trick on Tuesday evening to bundle a luckless Bayern Munich side from the UEFA Champions League quarterfinal.
As usual with Ronaldo and the crowd at the Santiago Bernabeu, the goals were only half the story.
During the 4-2 victory in the Spanish capital that sent Real through to the semifinals 6-3 on aggregate, sections of the Bernabeu crowd had appeared to jeer Ronaldo, continuing a strangely fractious relationship with the club's record goalscorer.
"I don't tell them [the crowd] to be quiet, never, I only ask that they do not whistle," Ronaldo, 32, said after the game in quotes reported by ESPN.
The Portuguese made "shushing" gestures to Real's fans, after he scored in the 76th, 104th and 109th minutes.
"In the key moments Ronaldo is always there," Zinedine Zidane, the Real manager, told reporters including Sky Sports after the game in defense of his star man.
"Cristiano answers on the pitch, and he scored three goals, five in two games, what else can I say?
"Maybe they will not whistle Ronaldo any more. That can happen here sometimes, and he knows that. But he is relaxed about this."
Ronaldo's influence was all over this quarterfinal against a Bayern side managed by former Real head coach Carlo Ancelotti. He scored twice in the first leg at Allianz Arena and added three more on Tuesday as Bayern tired following the dismissal of midfielder Arturo Vidal. The hat trick goal was Ronaldo's 100th in the Champions League, the first player ever to achieve that feat.