Cristiano Ronaldo: No Doubt I'll Go Down in Footballing History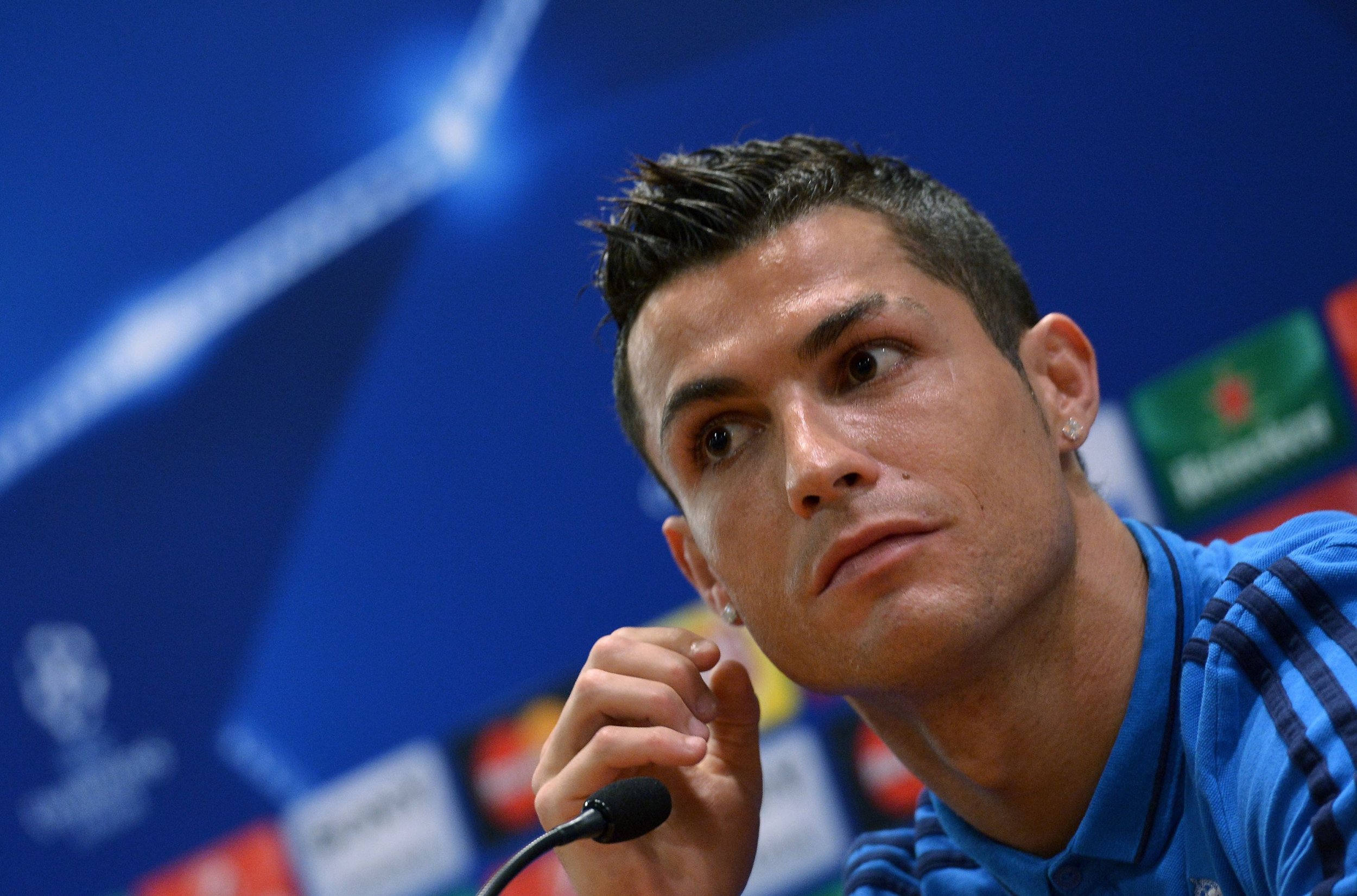 If any further evidence of Cristiano Ronaldo's large ego was needed, the Real Madrid superstar confirmed it by stating there is "no doubt" he'll go down in footballing history.
Ahead of Real's Champions League semi-final decider with Manchester City on Wednesday, Ronaldo was expressing pride over his record, which he believes will see him remembered as one of the sport's greatest.
" I don't doubt that I will go down in footballing history. Whether people like it or not, the numbers speak for themselves. I will be up there with the rest. Some like it more, some like it less, but I have no doubt that I'm already in the history of football," he told UEFA.com.
The 31-year-old's numbers do speak for themselves; he's found the net 47 times in 46 appearances this season but has been sidelined of late with a thigh injury. This saw him miss Real's last three games, including the first leg against City, but the main man in Madrid is expected to be back for the decider at the Bernabeu.
The former Manchester United forward said he has always been confident in his ability since a young age while playing in his native Portugal.
"I always felt that I was a special player, ever since I was starting out at Sporting [Lisbon]. I felt that sooner or later I would be a top-level professional. I never thought it would come so fast, but I was preparing myself because, like I said, the talent was there," Ronaldo said.
"I've always worked hard, believed in my potential—in the academy at Sporting, at Manchester United and at Real Madrid as well—and I've developed more and more as a player, as a person, as a human being. I've enjoyed my work."