Cristiano Ronaldo to Skip England Friendly to be Ready for Euro 2016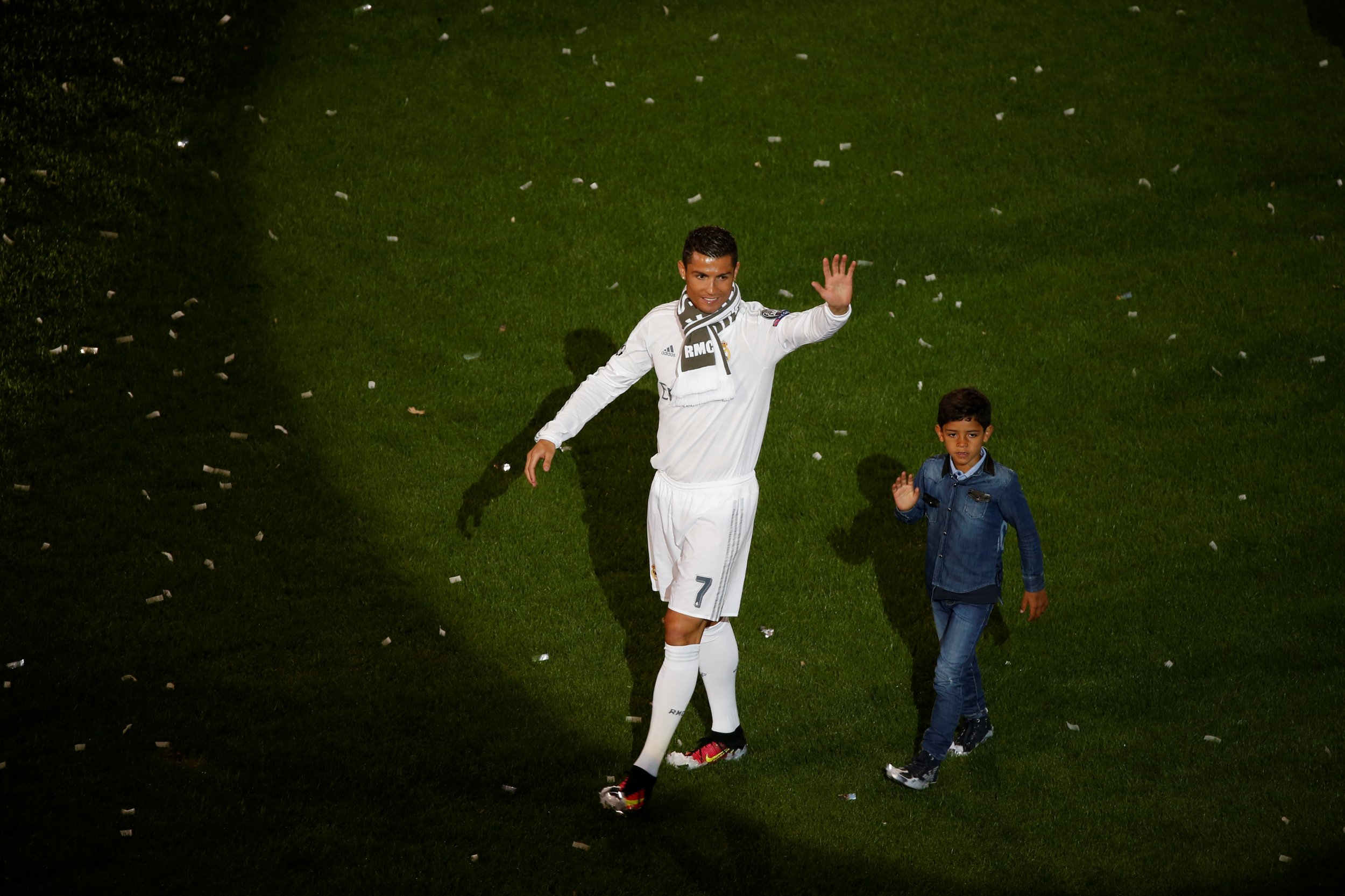 Cristiano Ronaldo insists he will be fit to lead Portugal at the European Championships in June despite having played more than 4,000 minutes for Real Madrid.
Ronaldo made history as the first Portuguese to win the UEFA Champions League three times on Saturday, stepping up to convert the winning penalty after a 1-1 draw with city rivals Atlético Madrid in Milan.
Portugal face England in the penultimate warm-up match ahead of the tournament and Ronaldo, who captains his country, said that he deserves a rest after another accolade-laden season. "No, come on! Let me rest my legs. Now is the time to rest and enjoy this moment," said Ronaldo, 31, when asked if he would be playing against England, according to the Guardian. "I [then] have six days to be prepared to play a good competition [at Euro 2016]."
The striker was largely anonymous for 120 minutes against Atlético before his triumphal spot-kick. Ronaldo still managed, however, to top the Champions League scoring charts for the fourth season in a row, notching 16 goals in 12 matches to take his all-time total to 93, 10 ahead of his Barcelona nemesis Lionel Messi.
Ronaldo—who said he had "a vision" that he would score the winning penalty, which is why he asked manager Zinedine Zidane to let him go last in the shootout—said that he had been left at a disadvantage ahead of Euro 2016 by the late scheduling of the Champions League final. The match took place two weeks after the end of Real Madrid's domestic season on May 14 and leaves Ronaldo with just six days before he joins his Portugal team-mates for pre-tournament training. "The break, 15 days, is a lot. I hope next year, or the coming years, they [hold the Champions League final] closer to the end of the league season," said the Portuguese.