Cristiano Ronaldo Needs A Vacation, Far Away From The Bernabeu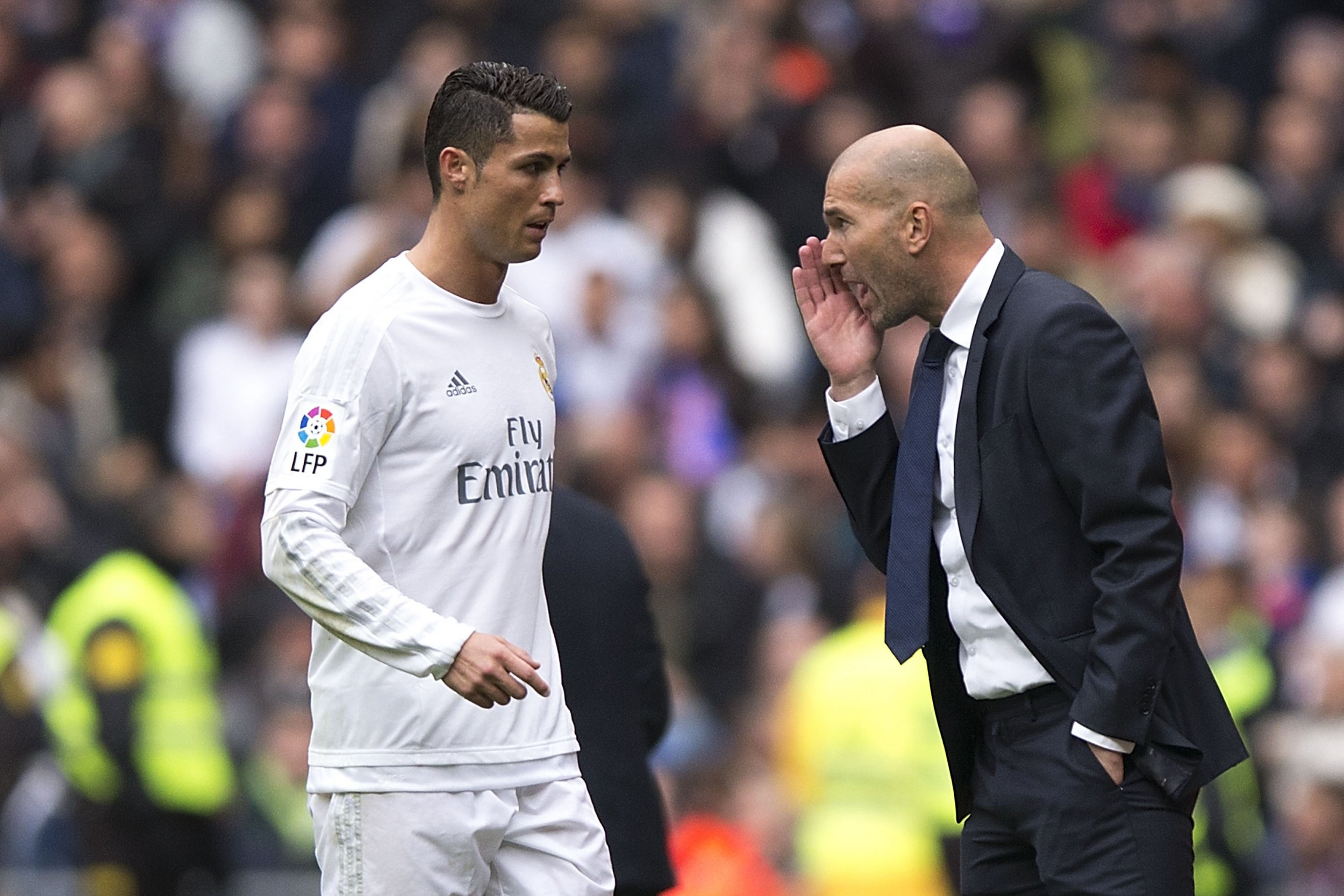 Zinedine Zidane believes Cristiano Ronaldo needs a little time away from the Bernabeu.
Yes, the Real Madrid coach says it is necessary for the Portuguese to "miss one game occasionally," after his superstar limped off in the victory over Villarreal.
Ronaldo later posted a picture to Instagram reassuring his fans that he was fine. But Zidane, evidently worried by the sight of his talisman hobbling, called for more rest for the man responsible for his continued employment.
"Once in awhile, he needs to be substituted so he can rest," Zidane said. "It's necessary for him not to finish one game or to miss one game occasionally.
"But he's a player who always wants to play and give everything he has. It's difficult for me at times."
The problem for Ronaldo, La Liga's top goalscorer this season, was confirmed on Friday morning as a thigh strain. And as the La Liga title race promises to become ever more fractious and frenetic in the coming weeks, a little more time off for Ronaldo, football's slickest workhorse, doesn't seem like the worst idea. So where could he go?
Morocco
Possibly a dangerous choice, since Ronaldo was already reported earlier in the year to have been warned by Real Madrid President Florentino Perez for taking too many trips to the north African country. But a flight from Madrid to Marrakech takes just an hour and 48 minutes, so Ronaldo could be there and back in a day, fresh and ready to resume his goalscoring heroics.
Manchester
A northern powerhouse; a city of history, vibrant music and culture… and where Ronaldo played his football up until 2009. There are no beaches in Manchester, just the ship canal, so the Portuguese mesomorph turning up here would get tongues wagging. Perhaps one to avoid until he's signed a new Real Madrid deal.
The Algarve
Lovely, especially at this time of year, though it might remind Ronaldo a little too much of his birthplace, although there is no place quite like home. Still, there's little chance of his mother, Dolores, disturbing his vacation given the island of Madeira is almost 1,000 kilometers away from the Portuguese holiday resort. And given the popularity of the Algarve for British tourists, he's almost certain to bump into a friendly face or two in the shape of Manchester United fans.
Miami
Glitzy, glamorous, full of vedettes, and, who knows, where Ronaldo may end up finishing his career with David Beckham's Major League Soccer franchise which is finally, almost, off the ground. Excellent weather, the party scene, a city possibly about to make reality of JG Ballard's prophecies from The Drowned World—what more could you want as a footballer on his vacation?