Cristiano Ronaldo Still a Doubt for Champions League Decider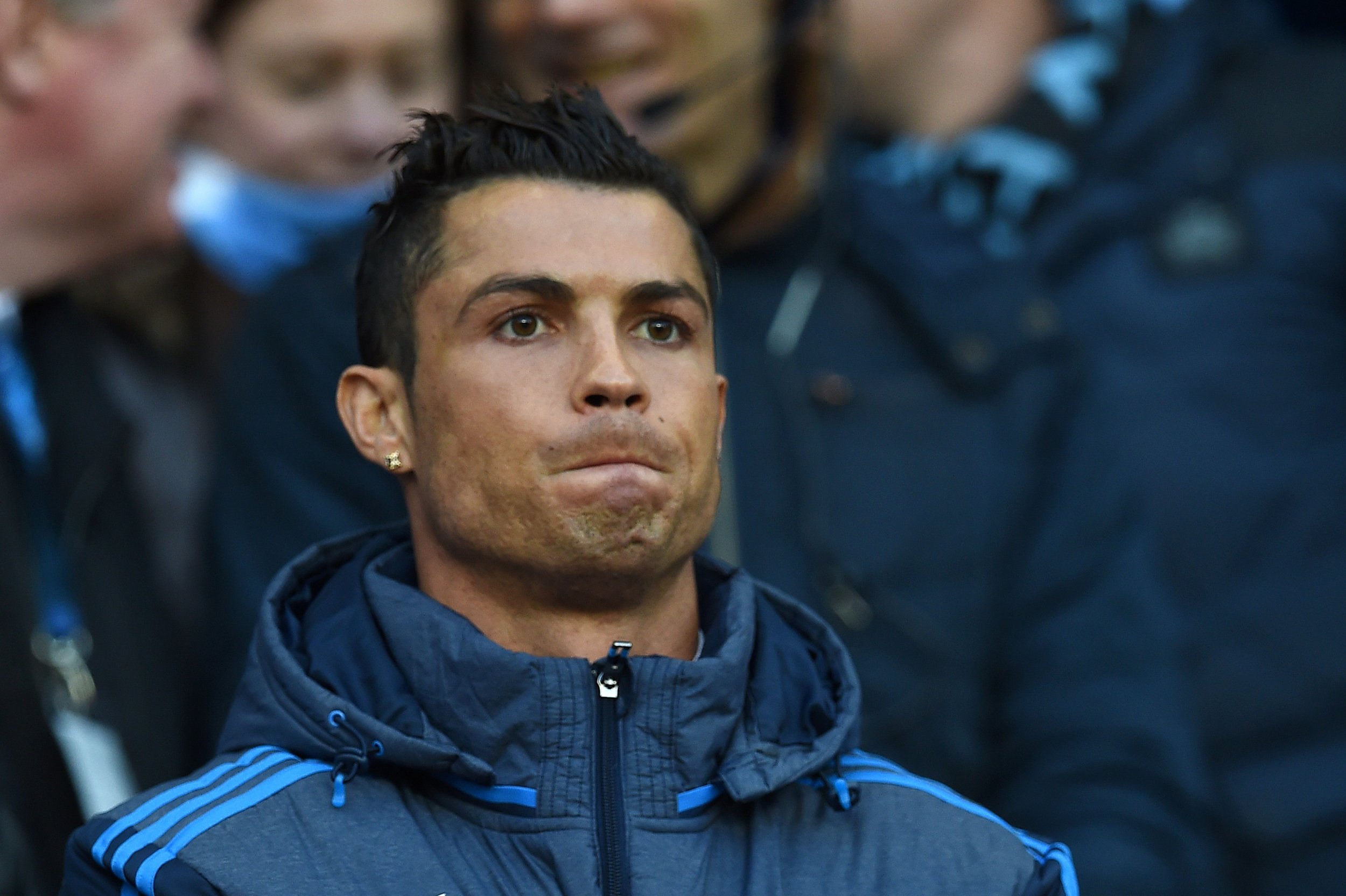 Cristiano Ronaldo is believed to be a doubt for Real Madrid's Champions League semi-final second leg with Manchester City on May 4.
The Portuguese star missed the goalless first leg at the Etihad Stadium on Tuesday due to injury, and is expected to be sidelined for Real's La Liga tie with Real Sociedad on Saturday.
Real has so far kept quiet about the extent of Ronaldo's injury after he underwent further tests on his hamstring on Wednesday, the Associated Press reported.
The 31-year-old failed a late fitness test ahead of the European tie with Manuel Pellegrini's City, and was seen signaling to the away fans with a thumbs down.
He told reporters ahead of kick-off: "If it was a final, I would play."
Ronaldo's importance to Real's success is evident in his record of 47 goals in all competitions this season, including all three in the club's quarter-final comeback against Wolfsburg.