Cristiano Ronaldo Just Beat Manchester City on One Leg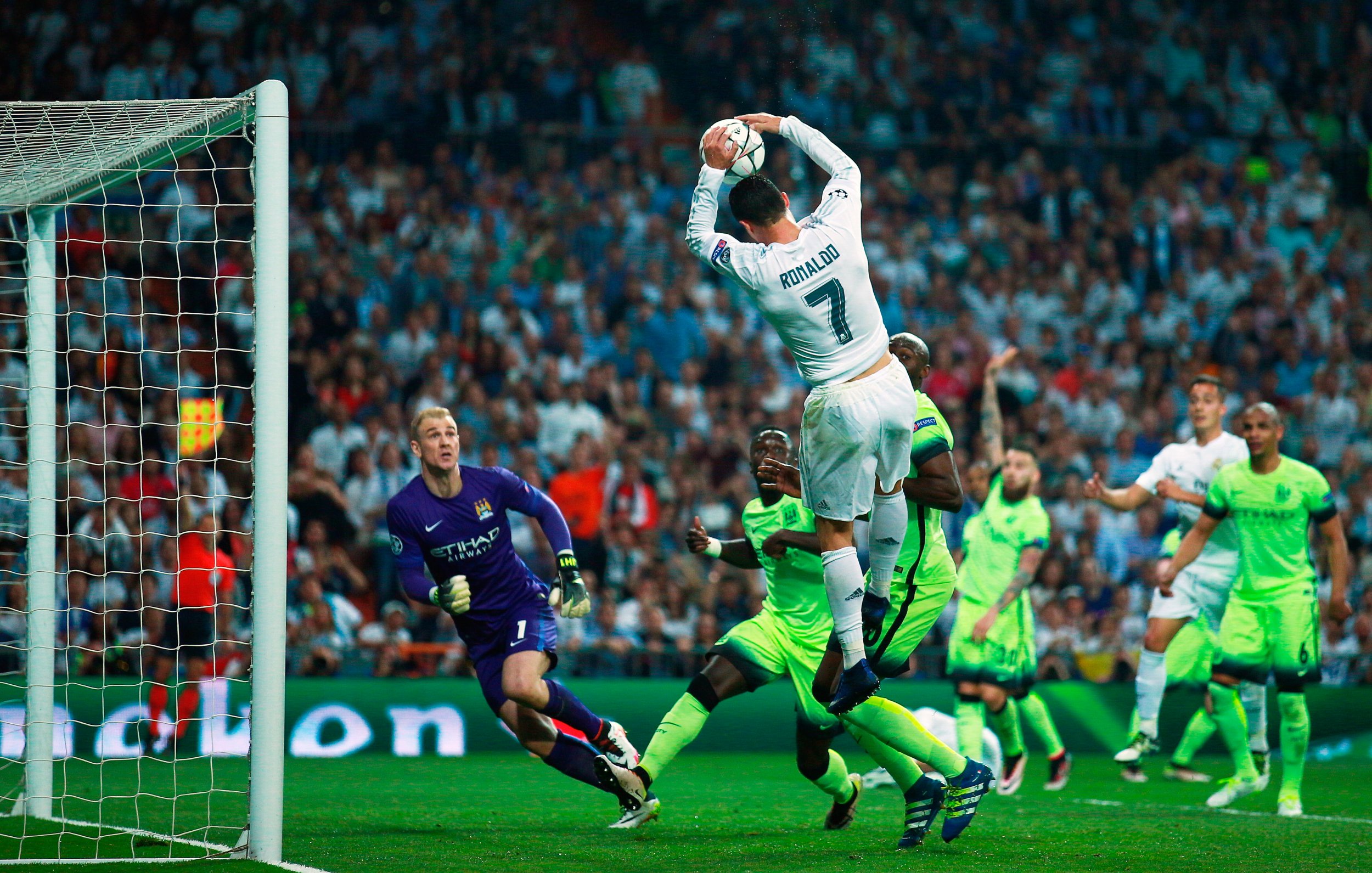 The preening was as noticeable as ever; the football, perhaps not. But it didn't seem to matter much.
Cristiano Ronaldo returned for the second leg of Real Madrid's UEFA Champions League semi-final against Manchester City on one leg, really, despite protestations to the contrary from Zinedine Zidane, his coach.
He returned because he had to—there's no choice with Ronaldo, no option to sit out more than a game if he's still mobile.
So the thigh strain was put to one side, neatly hidden away on the shelf marked "Nothing to see here."
Except the physical manifestations of injury are difficult to hide. So Ronaldo preened and he labored, the muscles bulging uncomfortably rather than sinuously, his touches lumpy rather than silken. If this year has seen Cristiano at 90 percent—a player only a step or two from his peak—then this was him at half strength and speed.
And yet that was enough to both enliven his team mates and add a lead weight to City's already sunken spirit. There was even enough levity to his performance to somehow let him avoid getting booked for an uber-ridiculous handball into the City net, as he joked with goalkeeper Joe Hart following the incident.
A semi-fit Ronaldo stretched the pitch, allowing greater space for Gareth Bale on the opposite wing. Bale had not scored a Champions League goal this season; his strike was eventually credited to Fernando's unfortunate leg, but the important factor was the time and open grass he was granted to make the move.
It's hard to reach greatness; harder still to stay there. So goes the popular narrative. Except that greatness, even when taken down a peg or two, leaves a lingering scent of intimidation and respect.
Having Ronaldo on the pitch, on one leg, was far preferable, for Madrid, to having him sitting stonily in the stands. There's a paradox here between the visibility of the injury—or at least its effects—and the veiled nature of Ronaldo's influence.
City sat even further back on its haunches than it had done in the first leg, when it had appeared cowed by the late stage of the competition rather than any one player.
By the end, it had managed just five shots on Keylor Navas's goal, and just one on target, inviting frustrated accusations of something close to cowardice.
A part of the truth, though, is that even at 31, and feigning physical perfection, the threat of Ronaldo is enough to gain an upper hand, perhaps even in the tunnel, before the game has begun.
Those quotes from earlier this week, Ronaldo describing how there was "no doubt" he would go down in footballing history—hubristic in the extreme if he could not back them up.
But they were backed up on Wednesday night by City's fear. That, maybe even more than goals, will be CR7's enduring legacy.