Cristiano Ronaldo Is 'Angry' Again and Wants to Leave Real Madrid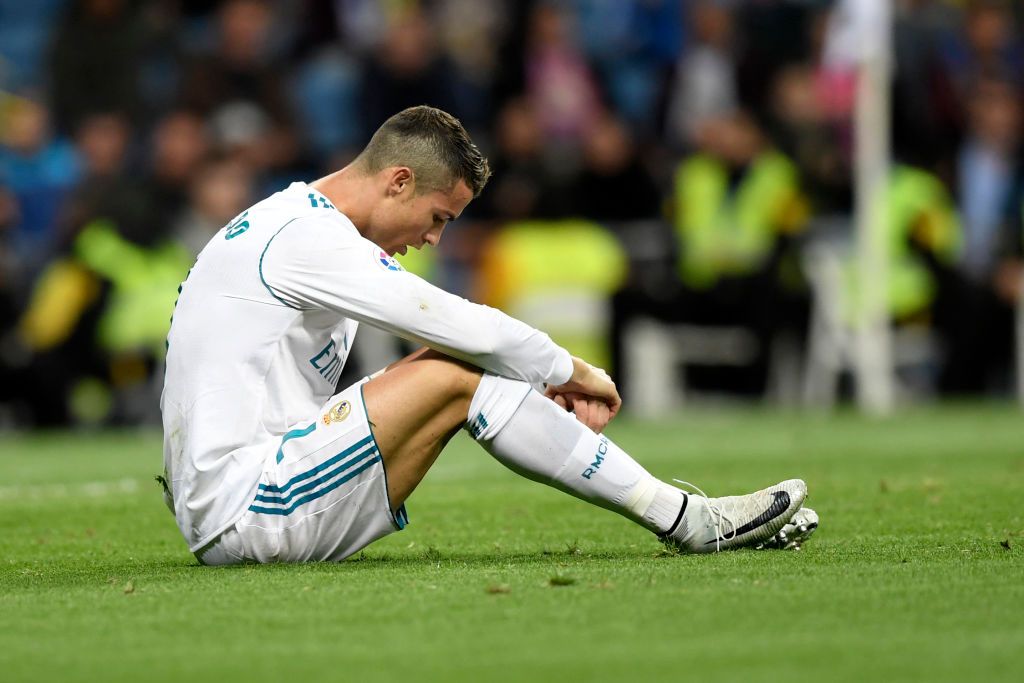 Cristiano Ronaldo has dropped another bombshell at Real Madrid by telling president Florentino Perez he is "angry" and wants to leave, according to reports.
The four-time Ballon d'Or winner was reportedly looking to leave the Santiago Bernabeu in the summer after being accused of tax evasion in Spain. The possibility of a return to Manchester United was considered.
Ronaldo stayed and has a contract until 2021, but now it seems increasingly unlikely that the 32-year-old will remain at the club that long.
According to Edu Aguirre, the Spanish journalist who works for TV station El Chiringuito, Ronaldo has already told Perez that he wants to leave the club and for a "reasonable price."
The Portuguese forward believes he is under-appreciated in the Spanish capital, Aguirre says, and is ready to depart after eight years at the club.
Related: Has Jose Mourinho already given up on Manchester United?
Ronaldo joined Real from Manchester United in 2009 for a then-world record £80 million fee (about $105 million), and went on to battle with Barcelona's Lionel Messi for the position of the best player in the world.
Ronaldo has won two La Liga titles and three Champions League trophies at the Bernabeu, but has had a tough start to the new season. He has scored just one goal in seven league games while Messi is already on 12.
Reports throughout the summer suggested Ronaldo could return to Old Trafford, where he made a name for himself as a skilfully fast and prolific winger.
Almost a decade on and Ronaldo's style has changed with age. But fellow countryman Jose Mourinho, the United manager, has worked with Ronaldo already.
Mourinho was manager at the Bernabeu from 2010 through 2013, leading Ronaldo and Real to one of the two league titles Ronaldo has won at the club. At a reasonable price, Mourinho may be tempted to bring him back to England.
And with Manchester City leading the Premier League table by eight points already, it could be Mourinho's last move to challenge for the title.