Cristiano Ronaldo Leaving Real Madrid Would Be 'Crazy' Says Teammate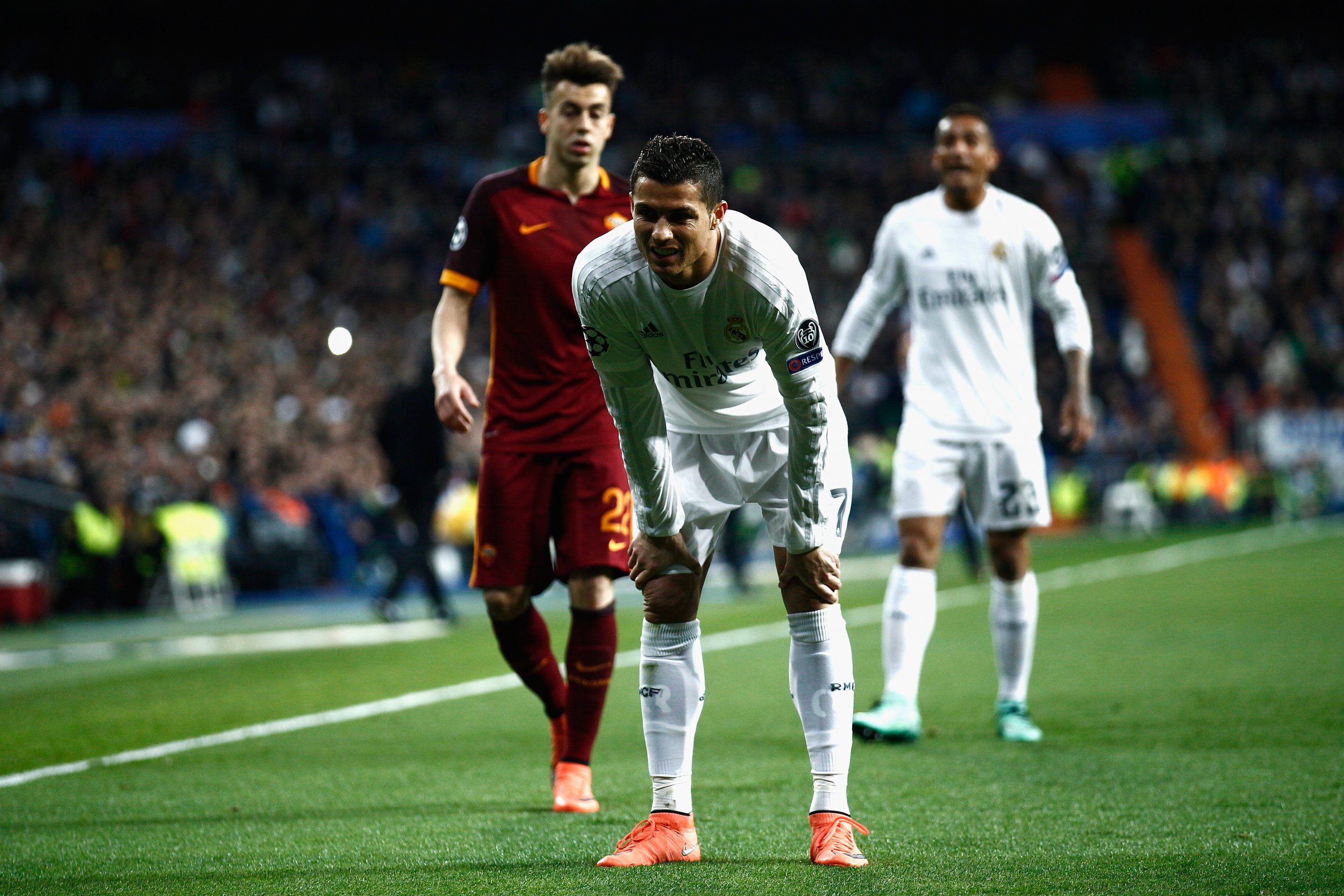 It appears that nothing will placate the ferociously demanding Santiago Bernabeu crowd.
Cristiano Ronaldo scored against A.S. Roma on Tuesday night, his 40th goal of the season, helping Real Madrid through to the next round of the UEFA Champions League with a comfortable 4-0 aggregate victory, but that was not enough to lift the crowd from his back.
Ronaldo also missed several scoring chances during the game, which gave reason enough for him to be booed by the Madrid fans.
The day before, Zinedine Zidane, his manager, talked of having experienced the same treatment when he was a player at the club between 2001 and 2006.
And following the game, defender Sergio Ramos, who was reported two weeks ago along with Ronaldo to have handed in a transfer request, allowed his frustrations out in an interview with Spanish newspaper Marca.
"I respect the opinions of the fans because their love is important," Ramos said. "But when things are not going well they should support players because we all want the best for Madrid.
"Anyone who thinks Ronaldo should leave Madrid is crazy."
Sections of the Bernabeu also booed James Rodriguez, though the Colombian magnanimously suggested he deserved criticism for his poor form in the aftermath of the game.