Cristiano Ronaldo: Real Madrid Star's 'Rudeness' Ticks Off Spanish Press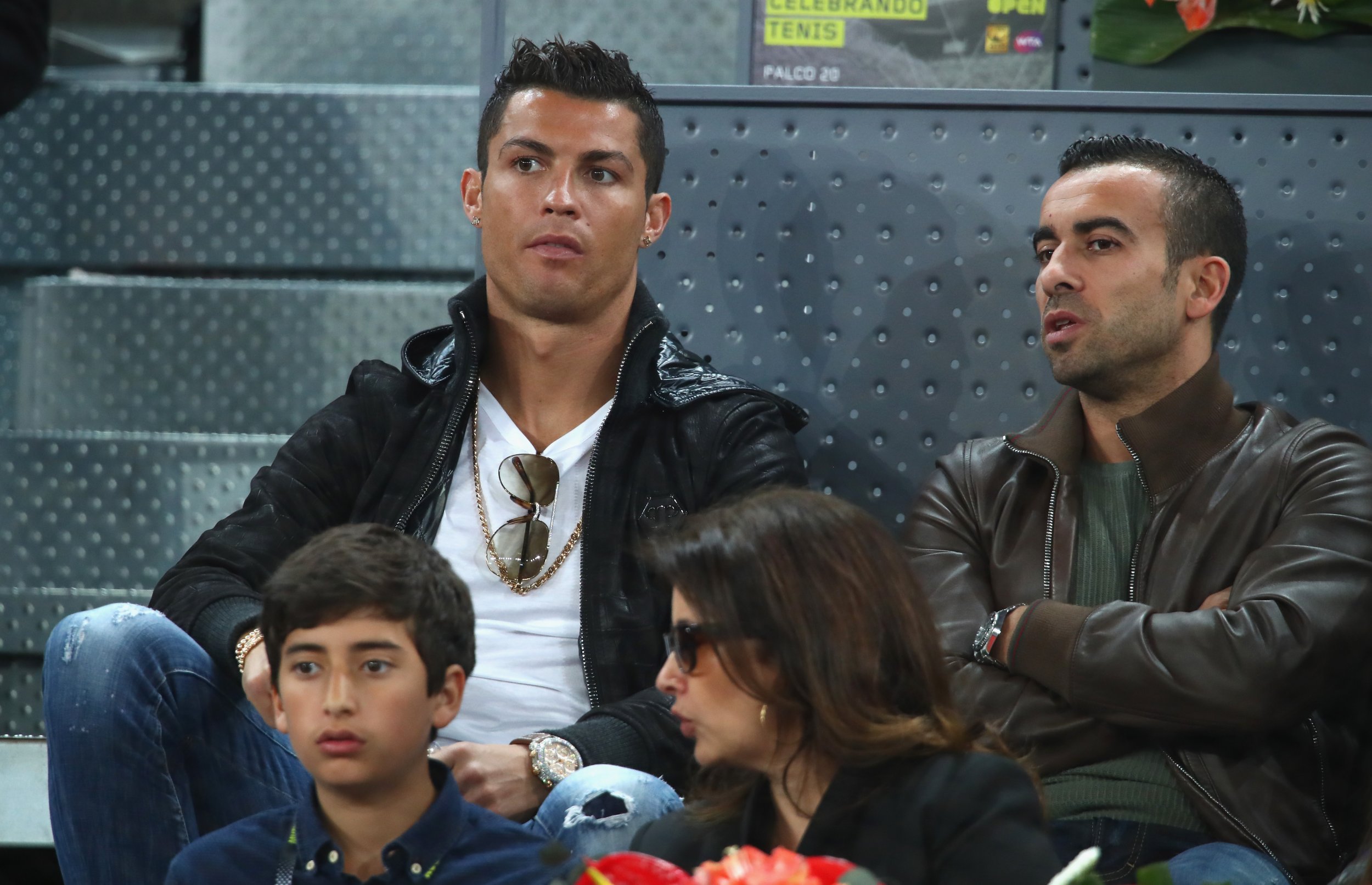 No rest for the wicked—or for Cristiano Ronaldo when he just wants to watch some tennis.
The Real Madrid superstar was sat with teammates Toni Kroos and Lucas Vazquez on Friday in the Spanish capital as Rafael Nadal defeated Joao Sousa at the Madrid Open.
But Sport, the Barcelona-based daily newspaper, has reported that Ronaldo was unable to enjoy what might be called "downtime", as he was approached by TVE (Television Espanola), the country's national broadcaster, to answer a few questions about the upcoming UEFA Champions League final against city rival Atletico Madrid.
Ronaldo flat-batted the queries, refusing to answer them—which probably wasn't a good idea, as TVE's Estudio Estadio programme laid into the 31-year-old Portuguese, calling him a "mal educado"—"impolite," while suggesting that his gestures were "unnatural."
Admittedly, not the worst cusses—but enough to show the extraordinarily high standards to which the world's second-best player, going by January's Ballon d'Or awards, is held by the Spanish press, in particular that section of it favorable to Barcelona.
Ronaldo, almost inevitably, had the final chuckle, as he scored twice on Sunday against Valencia to take the La Liga title race with Barcelona to the final day, moving himself closer to Luis Suarez, the Barcelona striker, as La Liga's top goalscorer this season on 33.
Nadal, meanwhile—a Madrid supporter—beat Sousa, only to lose to Andy Murray on Saturday in straight sets, 7-5, 6-4.
Whatever criticism the Mallorcan receives from the Spanish press, however, is unlikely ever to touch the white heat of the cauldron in which Ronaldo lives and breathes.