Ronaldo Bemoans Quality of Teammates as Real Madrid Slips Further Behind Barcelona in La Liga Title Race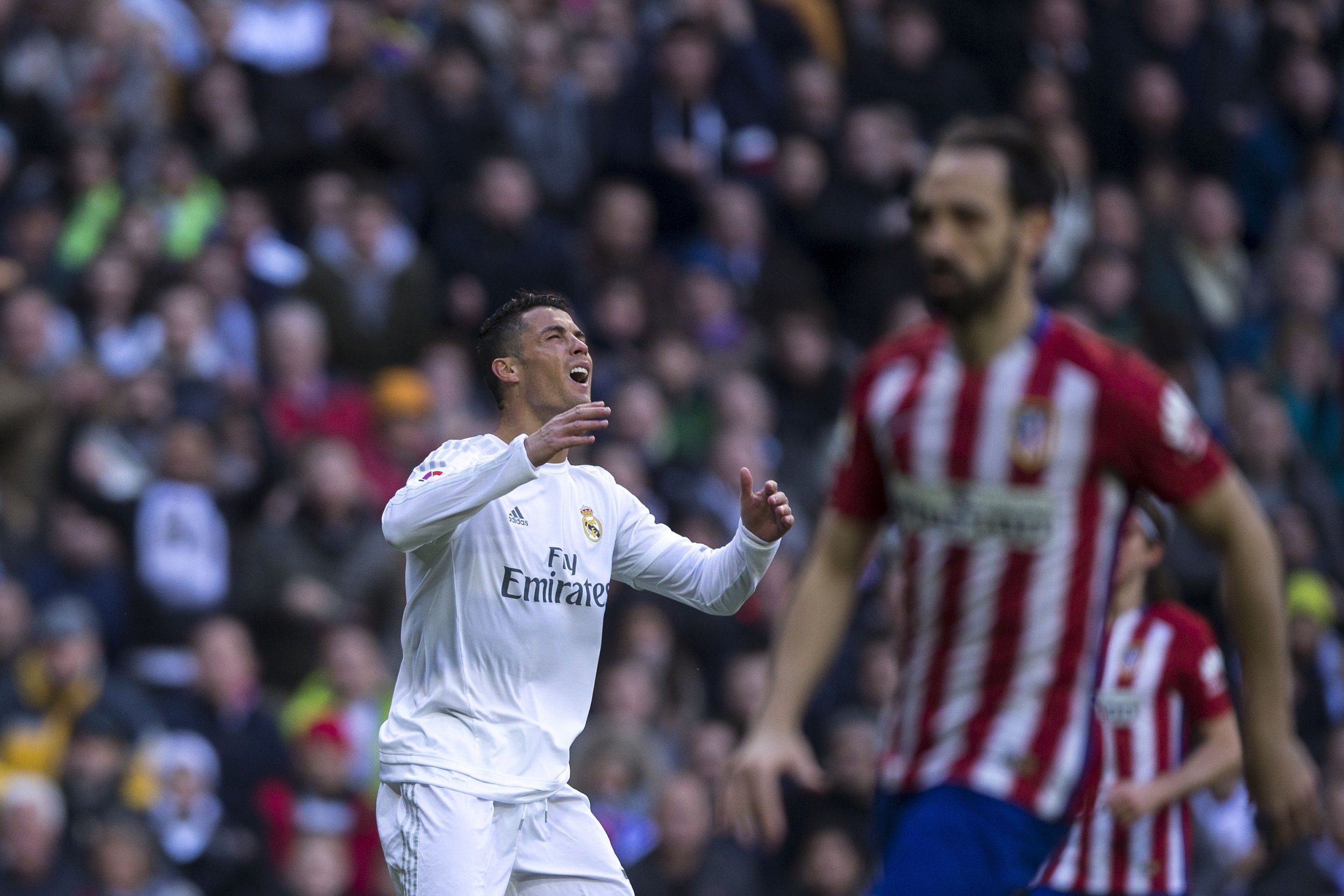 Real Madrid lost 1-0 to cross-city rival Atletico on Saturday, and Cristiano Ronaldo, as is his wont, was not happy.
Rather than placing some of the blame for the poor performance on his own broad shoulders, Ronaldo appeared to suggest that if only his teammates were as good as him, the result would have been different.
"If we were all at my level maybe we would be leaders," Ronaldo told assembled Spanish media after the game at the Santiago Bernabeu, where Atletico have now beaten Real three times in a row.
"I don't want to disrespect anyone, but when the best players aren't available it's harder to win. I like to play with Karim [Benzema], with [Gareth] Bale, with Marcelo.
"I'm not saying the others, like Lucas Vazquez, Jese and Mateo Kovacic, are not good players—they are very good players—but it's not the same."
Ronaldo later sought to repair the damage, telling Spanish newspaper Marca: "When I say that, I am talking about my fitness level, not my level as a player. I am no better than any of my team mates."
But he had definitely suggested that he was indeed better than his teammates, so the exegesis rang a little hollow.
Real is now nine points behind La Liga leader Barcelona, which also has a game in hand, following Zinedine Zidane's first league defeat as the club's manager.