Cristiano Ronaldo Denies Rape Allegation, Claims to Be 'an Example' and Says That 'Truth Comes First'
Cristiano Ronaldo believes he is "an example" and has once again denied the allegation of rape made against him.
Speaking ahead of Juventus's match against Manchester United in the Champions League on Tuesday, Ronaldo said: "I know I am an example. I know, 100 percent," he said ahead of Juventus's match against Manchester United in the Champions League on Tuesday, as reported by The Guardian.
"On the pitch and outside the pitch. So I am always smiling, I am a happy man, I'm blessed that I play in a fantastic club. I have a fantastic family, I have four kids, I am healthy. I have everything. So the rest, it doesn't interfere on me. I'm very, very well."
In September, Kathryn Mayorga, a woman Ronaldo met in Las Vegas in the summer of 2009, accused him of rape in a wide-ranging interview with German magazine Der Spiegel.
In the interview, Mayorga said that she met Ronaldo in a nightclub, Rain, where she was working and he then invited her back to his hotel room.
After she rebuffed a series of advances made by the football player, he then allegedly forced her to have anal sex with him, despite her saying no several times.
According to a lawsuit filed by attorney Leslie Mark Stovall in Clark County District Court last month, Mayorga initially filed a sexual assault complaint to the Las Vegas Police in 2009 and has asked the police to reopen the case.
At the beginning of October, the police said the case had indeed been reopened and that it was originally brought by Mayorga, the woman named in the lawsuit.
According to court filings, she was coerced into signing a nondisclosure agreement in 2010 in an out-of-court settlement that saw her receive $375,000.
Ronaldo is the subject of a criminal investigation by Las Vegas police and of a separate civil action but he said that he was not going to allow the ongoing case to distract him.
"My lawyers, they are confident and of course I am, too," he added.
"The most important is I enjoy the football, I enjoy my life. The rest, I have people who take care of my life. Of course, the truth is always coming in the first position [eventually]. So, I'm good."
Questions over the rape allegation have surrounded Ronaldo's return to Manchester, who won three Premier League titles and one Champions League during a six-year spell with United.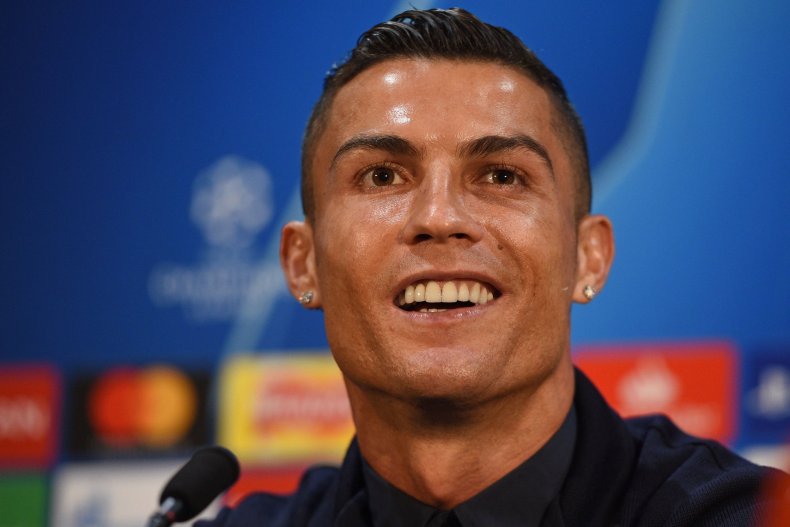 "It is special for me to return to Manchester," he added.
"Here I have many memories of victories and affection, and in particular with Sir Alex Ferguson, to whom I send a big hug. He is a person who helped me so much.
"I'm very good at Juve. I'm still getting used to things but everyone from teammates to people at the club have helped me to settle in, and I'm really enjoying the experience."
Ronaldo signed for Juventus in the summer in a shock $114-million move but has only played 29 minutes in the Champions League this season, after being shown a straight red card in the opening fixture away at Valencia.
Despite his absence, however, the Italian champions won 2-0 in Spain and then beat Young Boys 3-0 in Turin, giving them the lead in Group H. maximum points after the first two games. United are two points, having also beaten Young Boys 3-0 before drawing 0-0 with Valencia at Old Trafford.
The two sides meet at 3 p.m. ET on Tuesday and then in the reverse fixture on November 7 in the fourth of six games in the group stage.