Cristiano Ronaldo Responds to Rape Allegation, Claims People 'Seeking to Promote Themselves at my Expense'
Cristiano Ronaldo on Wednesday denied accusations of rape and claimed people were "seeking to promote themselves at my expense."
Germany's Der Spiegel first reported last week that Las Vegas police re-opened a case at the request of a woman who alleged that Ronaldo sexually assaulted her in 2009.
Ronaldo—one of the best soccer players in history, who is now playing for Italian club Juventus—responded to the allegations in a series of tweets.
He posted:
"I firmly deny the accusations being issued against me. Rape is an abominable crime that goes against everything that I am and believe in. Keen as I may be to clear my name, I refuse to feed the media spectacle created by people seeking to promote themselves at my expense. My clear conscious will thereby allow me to await with tranquillity the results of any and all investigations."
Kathryn Mayorga, 34, has alleged that she met Ronaldo, 33, in 2009 in Vegas and that he forced her to have sex with him in a hotel room. Ronaldo paid Mayorga $375,000 in 2010 in an agreement that prevented her from going public with the allegation. Mayorga's lawyer believes the non-disclosure agreement isn't legally binding.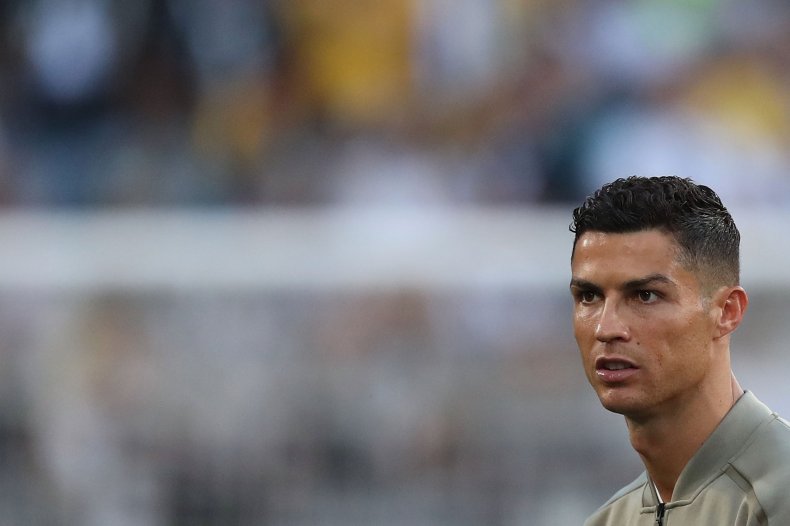 Ronaldo previously responded to the accusation by calling it "fake news."
The Las Vegas Police Department, meanwhile, confirmed it had re-opened the case this week in a statement to the Guardian.
"The Las Vegas Metropolitan Police Department responded to a call of a sexual assault on [June 13, 2009]," it read. "At the time the report was taken, the victim did not provide detectives with the location of the incident or suspect description. A medical exam was conducted. As of September 2018, the case has been reopened and our detectives are following up on information being provided by the victim. This is an ongoing investigation and no further details will be released at this time."