Ronaldo Beats Messi at Social Media With Over 200 Million Followers on Facebook, Instagram and Twitter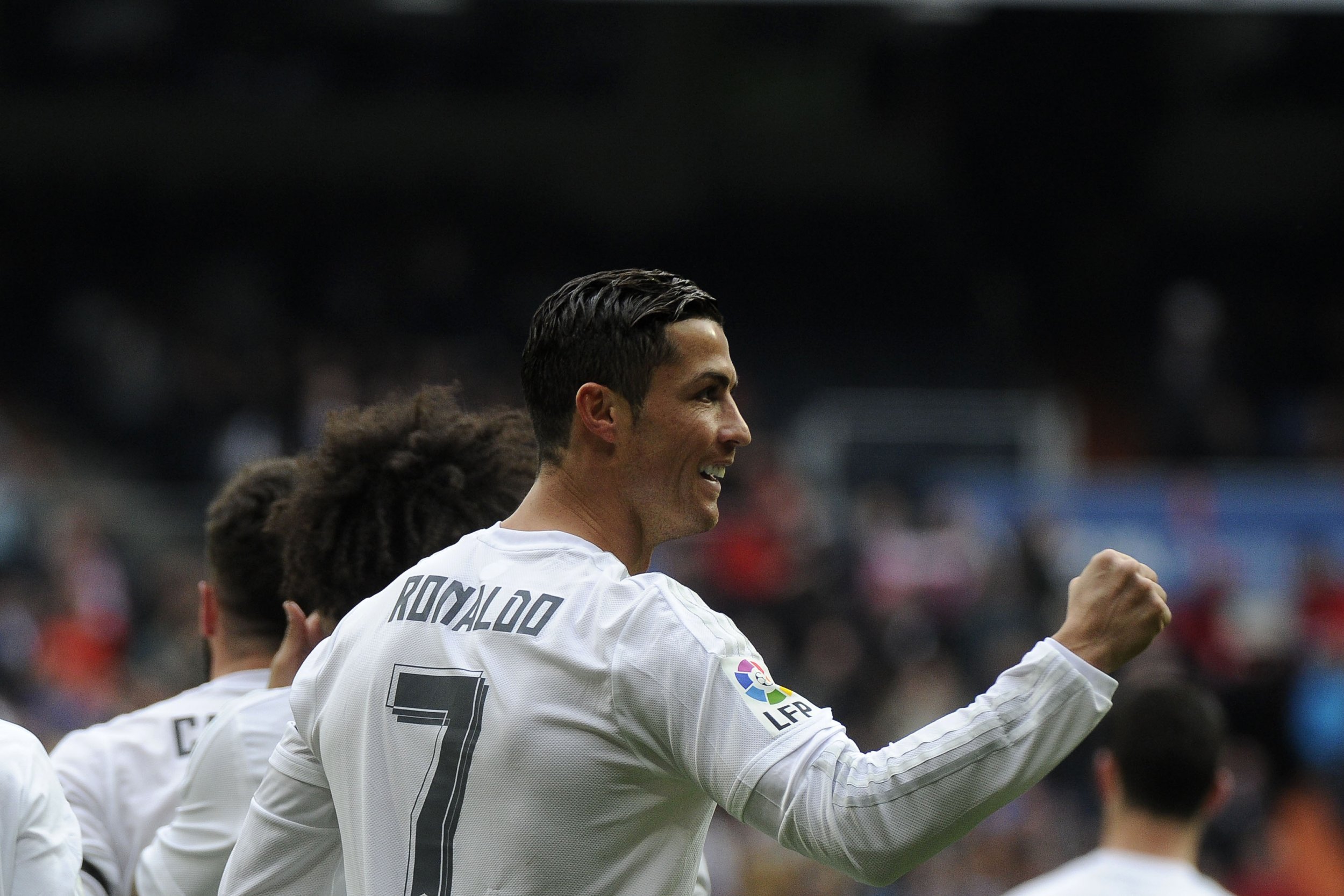 Cristiano Ronaldo is used to breaking goal records for his club Real Madrid, but his latest statistic may be even more impressive.
Hookit, the website that tracks the followings of sports stars on social media, reports that Ronaldo has reached over 200 million followers across Facebook, Twitter and Instagram—the first professional athlete to achieve that feat.
Former Manchester United star Ronaldo now has more followers across the three major social media platforms than the combined totals of NBA stars LeBron James, Stephen Curry and KJobe Bryant, showing the Portuguese's enormous appeal worldwide.
Ronaldo finished second to great rival Lionel Messi in the Ballon d'Or voting in January. But while he may trail the Barcelona star on the pitch, Ronaldo has proved more media-savvy off it.
He has established his own brand, CR7, and regularly posts pictures of his business partnerships on Instagram. On Tuesday, Ronaldo was promoting his modelling for Sacoor Brothers, the menswear company.
According to Hookit, Messi, who scored twice on Tuesday night in the UEFA Champions League, has a "total social audience" of 122.3 million across Twitter, Instagram and Facebook. Just one per cent of Messi's social media traffic comes from Twitter, ostensibly because, unusually among elite footballers, he does not have a personal account.
While Ronaldo has 40.7 million Twitter followers, Team Messi, the account set up by the Argentinian's sponsor Adidas, has only 1.5 million.
Last week, Ronaldo's commitment to social media saw him labelled a "spornosexual" by British journalist Mark Simpson—a heady fusion of sport, metrosexuality and pornography used to describe a man who takes care of his appearance to extreme lengths.