Watch: Ronaldo Storms Out of Press Conference and Aims Barbs at Ex-Manchester United Stars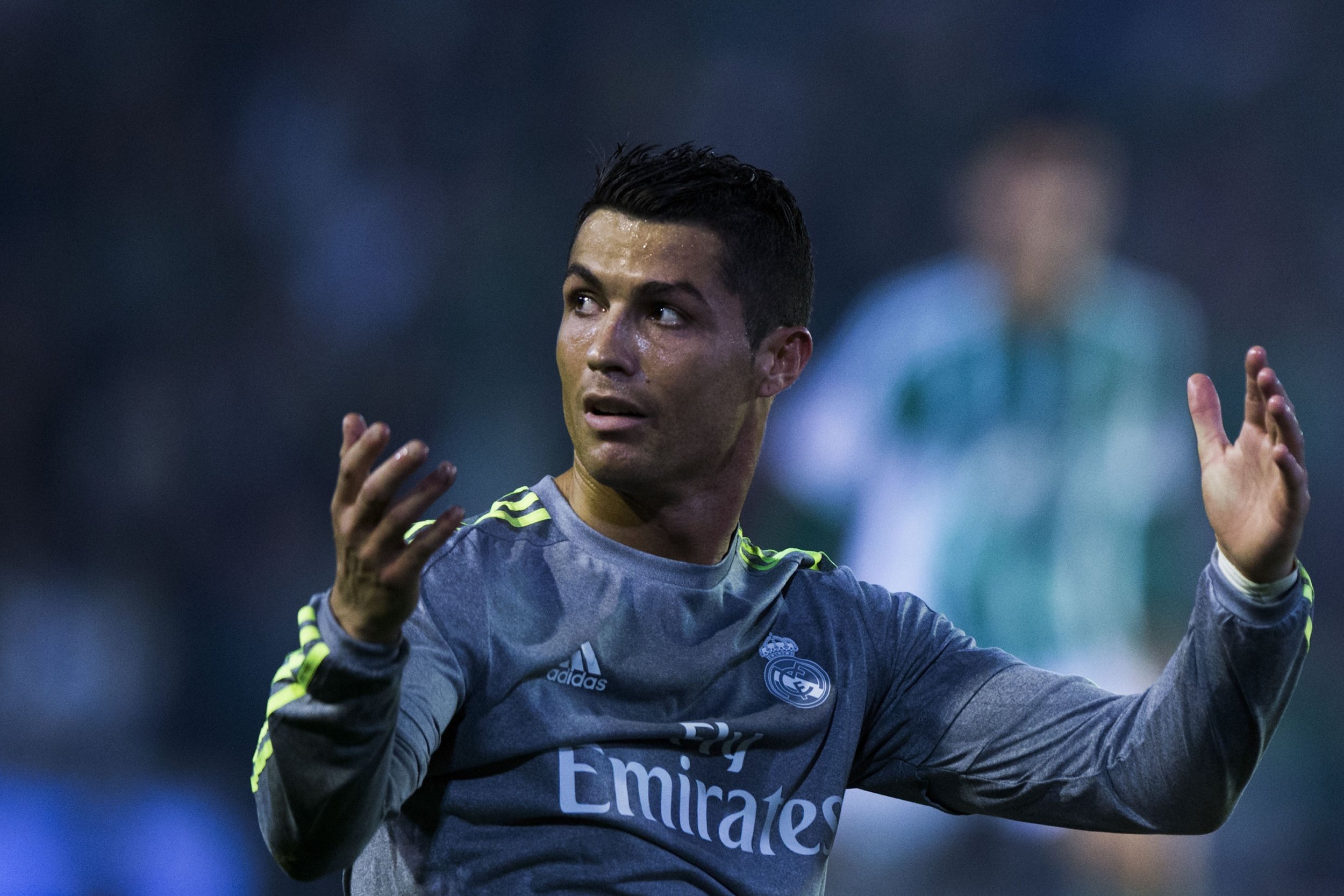 As Cristiano Ronaldo awoke one morning from Lionel Messi-haunted dreams, he found himself transformed in his press conference into a fire-breathing dragon.
The stuff of fiction, perhaps, but Ronaldo was certainly piqued on Tuesday when he stormed out of a press conference hyping Real Madrid's UEFA Champions League Round of 16 clash with A.S. Roma on Wednesday evening.
Questioned about his record in Champions League matches away from the Santiago Bernabeu—the game on Wednesday is in the Stadio Olimpico in Rome—Ronaldo careered into uncharacteristically brusque invective.
"Who else has scored more goals away from home than me since I arrived in Spain?" he asked, possibly rhetorically.
"Name one player who has scored more than me. No answer? OK. Thank you.
"It's understandable that people have doubts. It's like with a son when you give him everything and then when you take it away, he cries. I hope that I can keep this 'bad form' up until the season's end."
And then the Champions League's all-time leading scorer was gone, picking up his jacket and leaving the room.
Even before that, Ronaldo had been in good form, suggesting that there were certain members of Manchester United's 2008 UEFA Champions League-winning squad with whom he hardly spoke.
"When I was at Manchester United, we won the Champions League and there were some players I would only say hi to, like [Ryan] Giggs, [Paul] Scholes or [Rio] Ferdinand," Ronaldo said. "But the harmony on the pitch was great."
Those comments refer to claims in the Spanish media that Ronaldo has a difficult relationship with Gareth Bale and Karim Benzema, Real Madrid's other two star forwards.
"It's not necessary to go out eating with Bale, what matters is when you are on the field. What happens off it doesn't count, it matters that we are a team on it," he said.
At least, unlike poor Gregor Samsa, Ronaldo has a chance to transform back into a phenom on the pitch against Roma.