Cristiano Ronaldo Given Two-Year Suspended Prison Sentence, Massive Fine, for Tax Fraud
Star soccer player Cristiano Ronaldo has accepted a suspended two-year prison sentence and will pay $21.7 million after being accused of tax fraud by Spanish authorities, Spanish publication El Mundo reported.
The publication said Ronaldo, who plays for Real Madrid, agreed to the suspended sentence just hours before Portugal was set to face Spain in his first match of the World Cup. The 33-year-old was accused of defrauding Spain's tax authority out of $17.7 million from 2011 to 2014 for image rights, USA Today reported.
It is unlikely Ronaldo will serve any jail time as this is his first offense under Spanish law, and he will likely be allowed to serve probation, Reuters reported. The sentence is final and will need a sign-off from the director of tax authorities, according to El Mundo.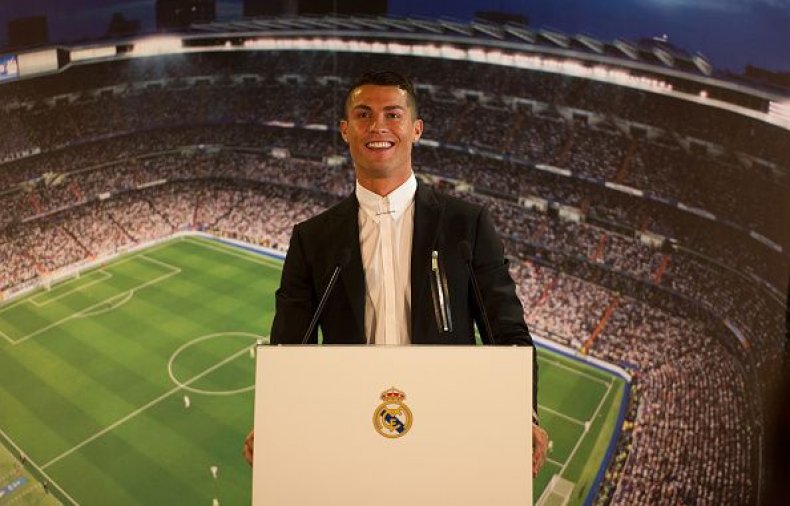 Ronaldo denied tax evasion in court last year, The Guardian previously reported. His lawyers said in court that the soccer player "didn't break any laws, all he did was follow criteria that the tax inspectors don't like."
A similar situation occurred involving another high-profile soccer player, Lionel Messi, who was convicted of tax fraud with his father, Jorge Horacio Messi, totaling $4.5 million, the Associated Press reported. The Barcelona star was almost given a 21-year prison sentence, but the two were ordered to pay fines of $2.3 million and $1.7 million, ESPN previously reported.
Ronaldo's tax fine comes as the second day of the World Cup, where fans worldwide will tune in to watch and cheer on their favorite teams. Portugal and Spain are still set to face off at 2 p.m. Other games include the Egypt vs. Uruguay match at 8 a.m., and Morocco vs. Iran at 11 a.m.
SaveSave