Manchester United Transfer News: Cristiano Ronaldo 'Hands In Transfer Request' at Real Madrid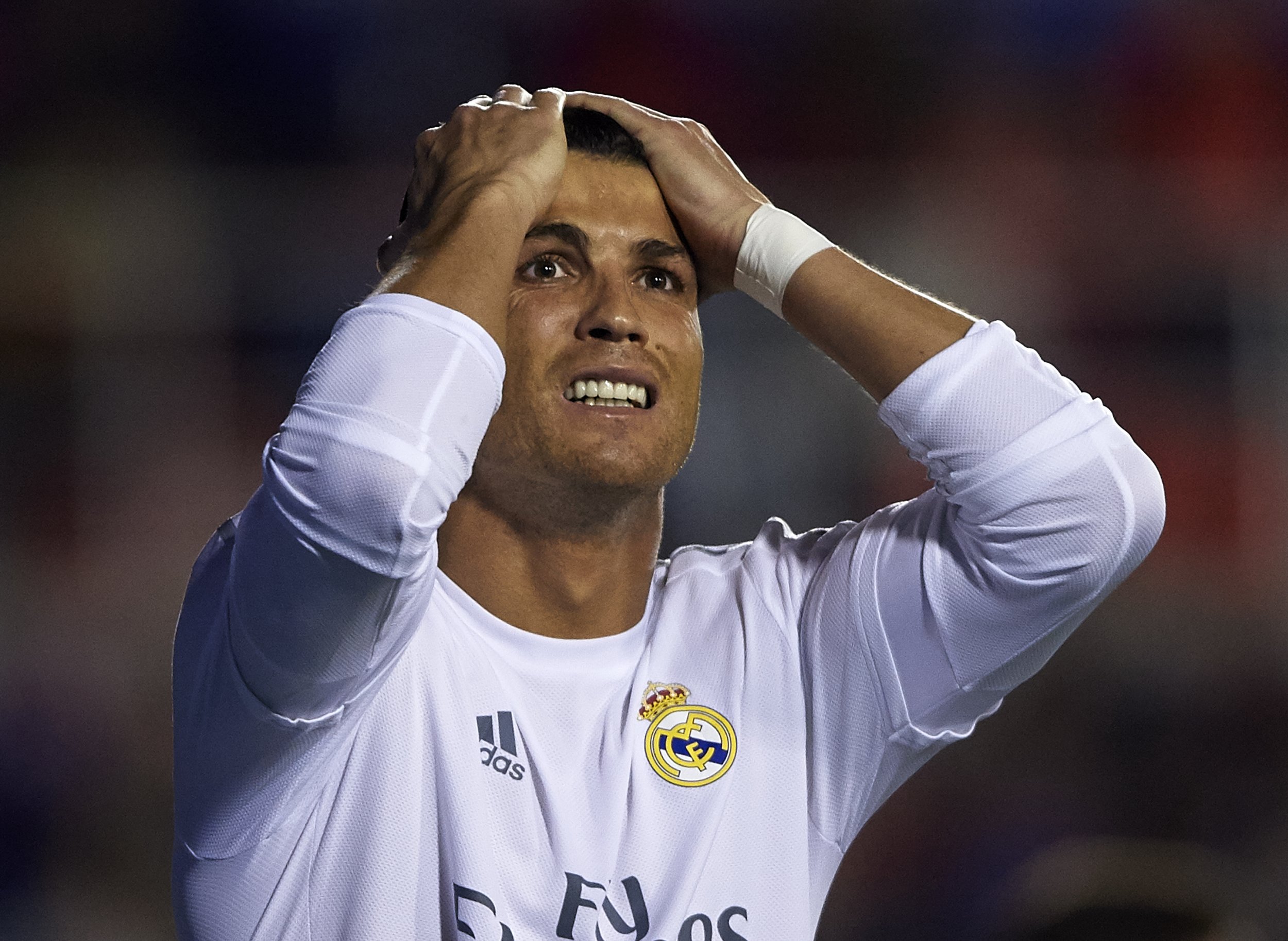 Cristiano Ronaldo is understood to be unhappy at Real Madrid, but perhaps no one thought he was quite this disgruntled.
Sport, the Spanish newspaper, reports that Ronaldo, 31, was so upset after the defeat to Atletico Madrid on Saturday that he went to club President Florentino Perez and demanded a transfer request.
That news has put Manchester United on "high alert," according to Sport, with Executive Vice Chairman Ed Woodward keen to lure back a player who enjoyed unprecedented success at the English Premier League giant before leaving for the Spanish capital for a then-world record fee of £80 million ($112.6 million) in 2009.
Real Madrid's woes do not stop there, however, as captain Sergio Ramos is also reported to have handed in a transfer request.
Ramos, 29, became the ripe apple in United's eye last summer, and revealed in August 2015 that he had turned down a £123,000 ($173,000) after-tax offer from the club to move from the team he has been with for more than a decade.
But it is Ronaldo who remains Madrid's prize asset. With his career having passed over its apex, he is unlikely to want to remain in an unhappy dressing room environment for his final few years as a top player.
If United wants to make a statement signing—as it is wont to try under Woodward—bringing back the Portuguese would be the most stunning example.