Cristiano Ronaldo's Hairdresser Found Stabbed to Death in Hotel Room, 39-Year-Old Arrested
A celebrity hairdresser who counts the soccer star Cristiano Ronaldo as one of his clients has been found stabbed to death in a Swiss hotel room.
Ricardo Marques Ferreira was named as the victim whose body was found by a cleaner in Zurich's Albisrieden neighborhood in the west of the city on Friday.
Social media posts showed Ferreira touching up Ronaldo's hair before a 2015 photo shoot and Portugal's leading tabloid newspaper Correio da Manha linked him to the 34-year-old Juventus player.
The dead man, who is from the Portuguese island of Madeira like Ronaldo, was discovered at roughly 2 p.m. on Friday with multiple stab wounds, according to Zurich Police.
The housekeeper who made the shocking discovery as she was preparing to clean the room told the Portuguese publication VIP that it was a "macabre scene."
She said the body was "on the bed, covered with blood and with several knife blows."
There were "blood marks and an intense smell of alcohol" in the room, she added.
The outlet also reported that prior to the discovery, several guests had called the front desk to complain about the noises coming from the room.
Ferreira, also nicknamed Caju, had been living in Zurich for the past two years and had been staying at the hotel where he was killed for around a week, VIP reported.
Following the discovery of his body, police in Zurich launched a manhunt for the perpetrator and it was later announced that a 39-year-old Brazilian was found and arrested in connection with the crime on Saturday night.
A statement from Zurich Police said: "The intensive investigations conducted by the regional police of Zurich, together with the Forensic Institute Zurich and the Institute for Legal Medicine of the University of Zurich, and in cooperation with the prosecution for serious violent crime, led to the identification of the alleged perpetrator.
"The 39-year-old Brazilian was arrested by regional police investigators at his place of residence and taken to the relevant prosecutor's office.
"The background and motive of the crime are the subject of the ongoing investigation."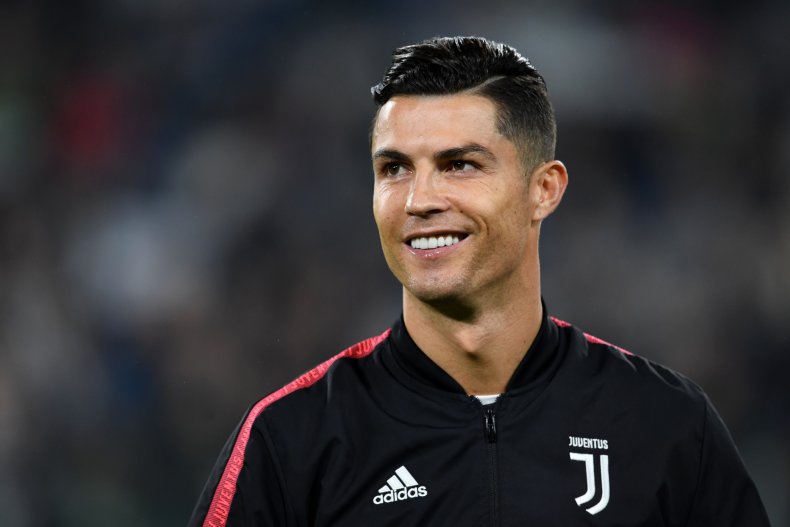 Ronaldo, who currently plays for Italian football club Juventus after leaving Real Madrid in 2018, has so far not made any public comments with regards to the death.
Newsweek has contacted his agency Gestifute for comment.
Aside from Ronaldo, Ferreira's other clients included a handful of other Portuguese celebrities including Isabel Angelino, Liliana Campos, Fatima Lopes and Fiona, according to Imapala, a Portuguese publication.