In the wake of Cristiano Ronaldo testing positive for the coronavirus, his sister, Katia Aveiro, doesn't seem convinced that the virus that affected millions is real.
Aveiro shared a series of irritated messages this Wednesday on her Instagram story, claiming that the coronavirus is a hoax, and that after her brother was diagnosed, no one will believe it's real.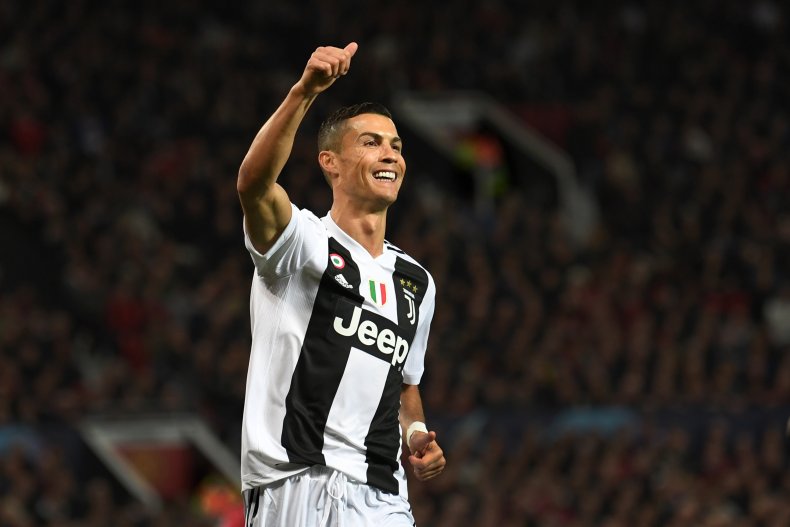 "If Cristiano Ronaldo is the one who has to wake the world up, I have to say that this Portuguese really is an envoy from God. Thank you!" she wrote originally in Portuguese.
"I believe that, today, thousands of people who have come to believe so much in this pandemic, in the tests and the measures taken will, like me, see it is the biggest fraud I've seen since I was born," she continued, adding, "A phrase that I read today and that I stood up to applaud: 'Enough fooling the entire world'. Someone, open your eyes, please."
Aveiro also noted that Ronaldo didn't believe he had the virus since he was asymptomatic.
Journalist Tancredi Palmier also shared a message from Aveiro and Ronaldo's mom on Twitter, suggesting that the coronavirus is a great farce. "If it has to be Cristiano Ronaldo to wake up the world, then he is sent by God," he wrote. "From today thousands of people won't believe anymore in Covid and tests. It's biggest fraud ever seen."
Aveiro appears confused as to how Ronaldo contracted the coronavirus, since no one else on his football team tested positive, and everyone has been in a bubble.
Ronaldo tested positive for the coronavirus on Tuesday, according to the Portuguese Football Federation website.
"Cristiano Ronaldo was released from the work of the National Team after a positive test for COVID-19, so he will not face Sweden," the website read, translated into English. Ronaldo is said to be experiencing no symptoms and is currently isolating.
"Following the positive case, the remaining players underwent new tests this Tuesday morning, all with a negative result, and are available to Fernando Santos for training this afternoon, in Cidade do Futebol," the site added.
Portugal head coach Fernando Santos told reporters via Goal.com that, "he (Ronaldo) is managing the situation very well. He is in the room, saying he wants to play, he talks to us from upstairs [from his balcony]."
"He is completely asymptomatic, he is okay, without any symptoms, he doesn't even know what happened to him," Santos added.
When asked about Aveiro's comments, a representative for Ronaldo told Newsweek via email: "Cristiano Ronaldo has numerous big times posted photos of himself wearing a Real Madrid and a Juventus Mask reminding his fans to 'mask up' and follow all the precautionary measures to avoid the virus...it is real."
Updated 10/14/2020 1:35 p.m. EST: This article has been updated to include comment from Cristiano Ronaldo's representative.