Court Revives Bombing Cover-Up Case Against Argentina's Fernandez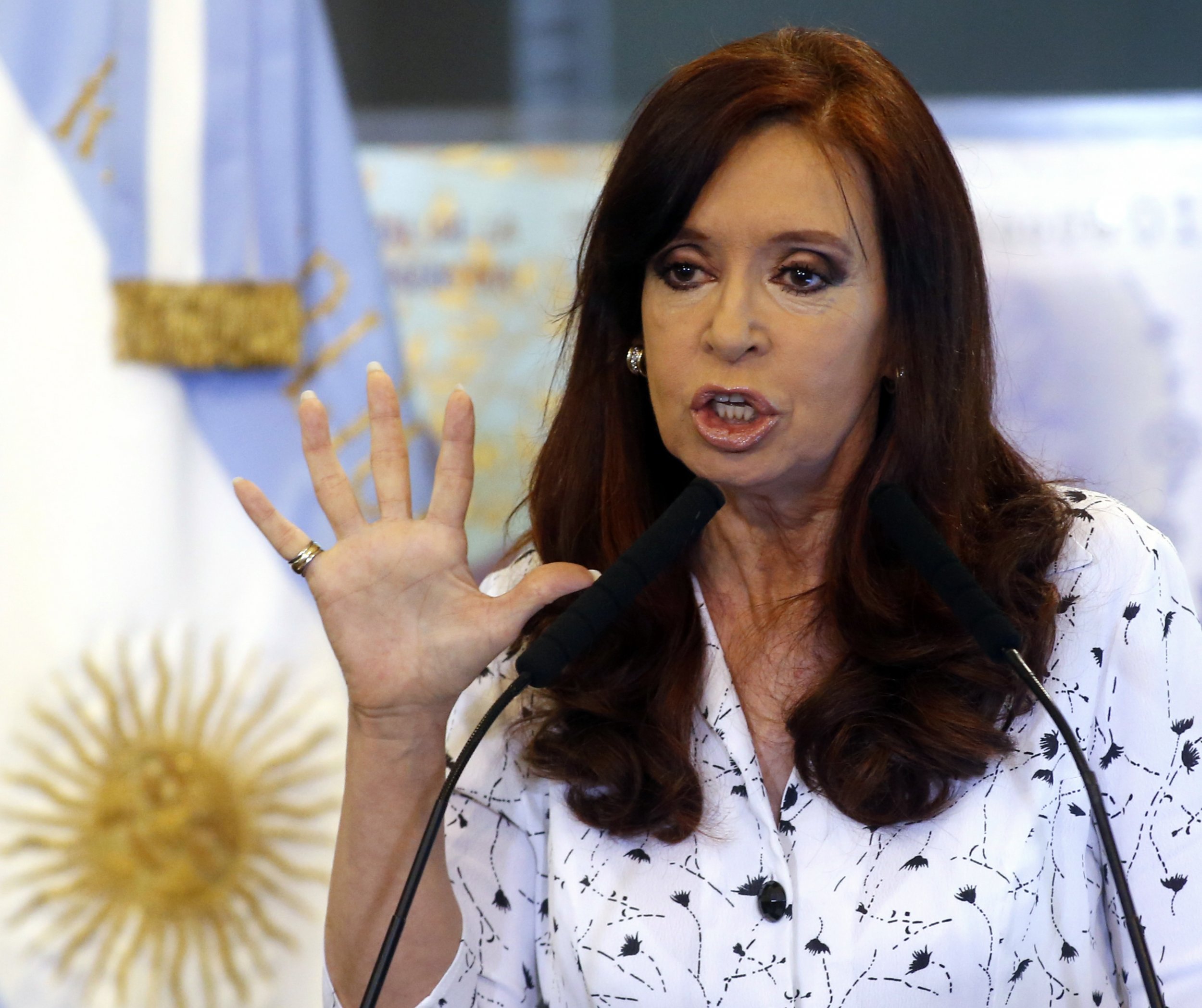 An Argentine appeals court on Thursday revived a case accusing former President Christina Fernandez of trying to cover up Iran's alleged role in the bombing of a Buenos Aires Jewish center in 1994.
The prosecutor who first brought the allegation, Alberto Nisman, died mysteriously in January 2015, and a judge later threw the case out for lack of evidence. But that ruling was revoked on Thursday, opening Fernandez to prosecution.
"The evidence does not allow for a clear dismissal of the possible commission of illicit acts," the country's official CIJ Judicial Information Center said in a statement. "The accusations must be weighed in advance of dismissal."
Argentine courts have accused Iran of sponsoring the attack, which killed 85 people at the AMIA Jewish community center.
Nisman was found in his home shot through the head days after accusing Fernandez of trying to derail the bombing investigation as part of a plan to close the country's energy gap by trading Argentine grains for Iranian oil.
She dismisses the charge as absurd.
Nisman's death was initially classified as a suicide, but an official investigating the case said early this year that the evidence pointed to homicide.
The hard-charging prosecutor was just hours away from a scheduled appearance in Congress to brief lawmakers on his accusations against Fernandez when his body was found on the floor of his apartment, a 22-caliber pistol by his side.
Iran has repeatedly denied any link to the bombing, and an Argentine judge in February 2015 dismissed Nisman's accusations as baseless. A review panel later agreed by a 2-1 vote, finding insufficient evidence to formally investigate Fernandez.
She has faced several criminal charges since leaving office a year ago. She was indicted this week on charges arising from allegations she and top officials from her administration skimmed money intended for public works projects.