U.K. Cyclists to Deliver Bikes, Supplies to Calais Refugees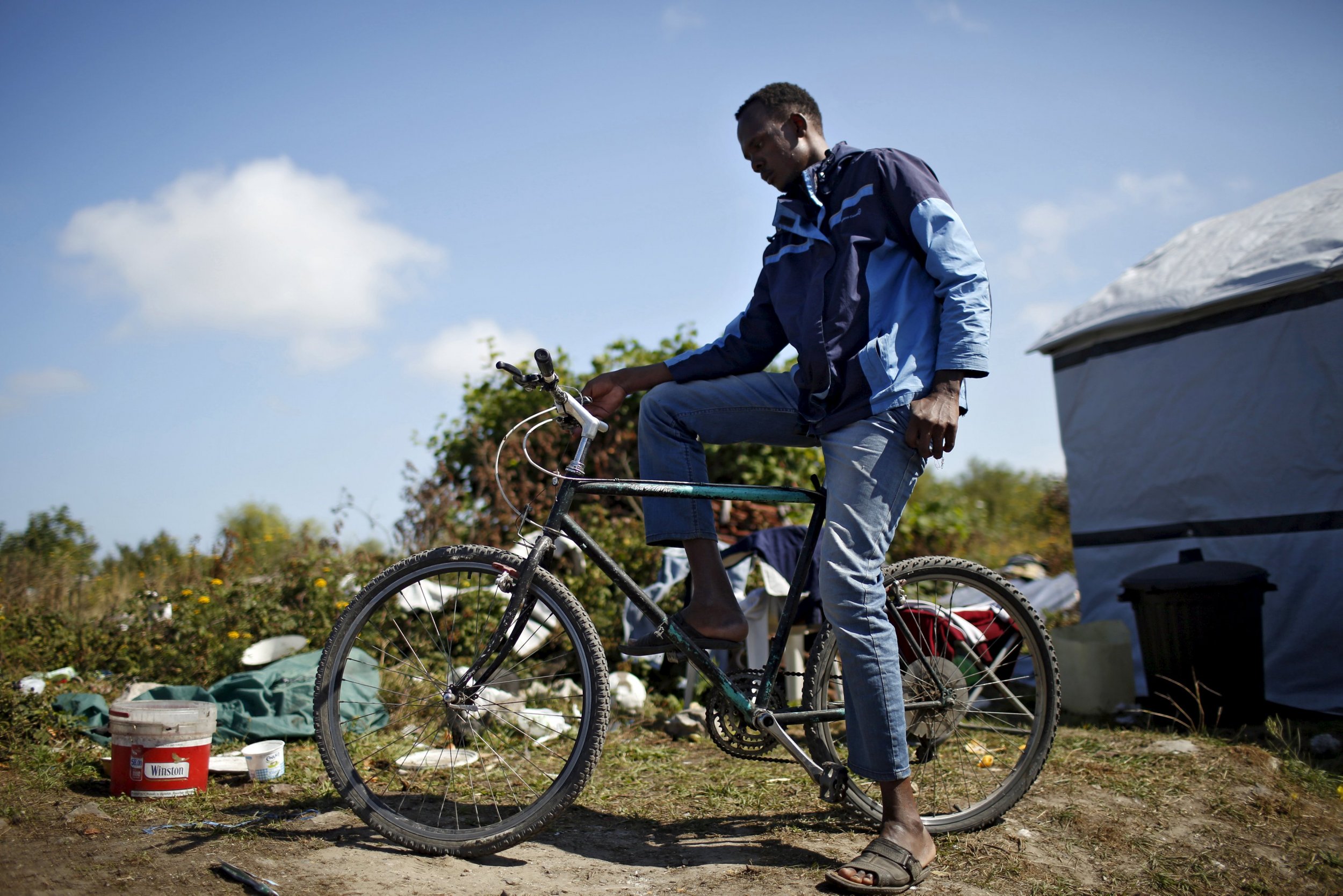 Sarah Morpurgo has no idea how many people will join her on a 65-mile bike trip this weekend to deliver critical supplies to refugees and migrants living in a camp known as "the New Jungle" in Calais, France, but she's feeling optimistic.
On Tuesday, the Facebook page for Critical Mass to Calais, an informal bike ride being led by Morpurgo and her friends, said 993 people planned to attend, although she acknowledged that many of those might be "solidarity clicks" in support of the journey.
"It's going to be a bit of a surprise as to how many people will turn up," Morpurgo, 25, told Newsweek. "Seven more people really need to hit 'click.'"
Seven people had done just that a day after Newsweek spoke with Morpurgo, bringing the total number "attending" to 1,000. An Indiegogo campaign for the bike ride, which will take place August 29 to 31, had reached its 1,000-pound ($1,547) fundraising goal.
Once they get to Calais, the cyclists plan to give refugees and migrants their bikes, a much-needed form of transportation that will make it easier for the camp's residents to get to shops and health care clinics. Supplies such as hygiene products, tents, sleeping bags and clothing will be taken to Calais in support vehicles and donated through the Secours Catholique–Caritas France charity.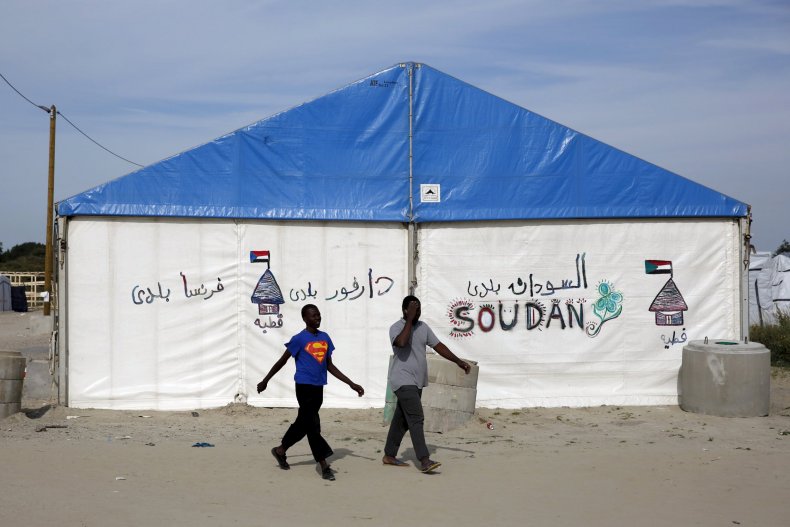 The port city of Calais has come under intense focus in recent months, becoming a symbol of a staggering global crisis of displacement: 1 out of every 122 people on Earth is either a refugee, an asylum seeker or displaced, the highest such number since World War II, according to the office of the United Nations high commissioner for refugees. Calais has long been a temporary home for migrants, many of whom hope to eventually reach the U.K., but the mass exodus of migrants across the Mediterranean Sea this year—largely consisting of people fleeing war, conflict and human rights abuses in Syria, Iraq and Afghanistan—has intensified attention on the city.
The U.N. earlier this month called the situation in Calais a "civil emergency." Reports from the New Jungle, home to around 3,000 people, have shown flimsy tents, makeshift schools and churches, and poor living conditions for its residents, many of whom are women and children. The U.K. and France recently announced a new "command and control center" in Calais that aims to target people-smugglers and stop people from crossing the English Channel to Britain.
"As the main refugee camp keeps getting pushed further and further back from the main shops and health care [facilities], people now have to walk for an hour and a half to get the food they need," said Morpurgo, project coordinator at the London-based Bike Project, an initiative that teaches cycling lessons and encourages refugees in the U.K. to repair bikes that they can then take away. "A bike is really important."
Morpurgo said Critical Mass to Calais has generated "a big throng of solidarity." Attendees from all over the U.K. have confirmed their participation, while one cyclist is flying in from Vienna for the ride.
The bicycle journey to Calais begins on Saturday afternoon at Barnehurst train station in southeast London. However many show up—"whether it be 50 or 300," said Morpurgo—the group will cycle for 45 miles to Ashford, in southeast England, where they'll camp for the night. On Sunday morning, cyclists will continue southeast for another 20 miles to Dover, where they'll catch ferries across the English Channel to Calais. One-day rides are another option for faster cyclists or those with time constraints.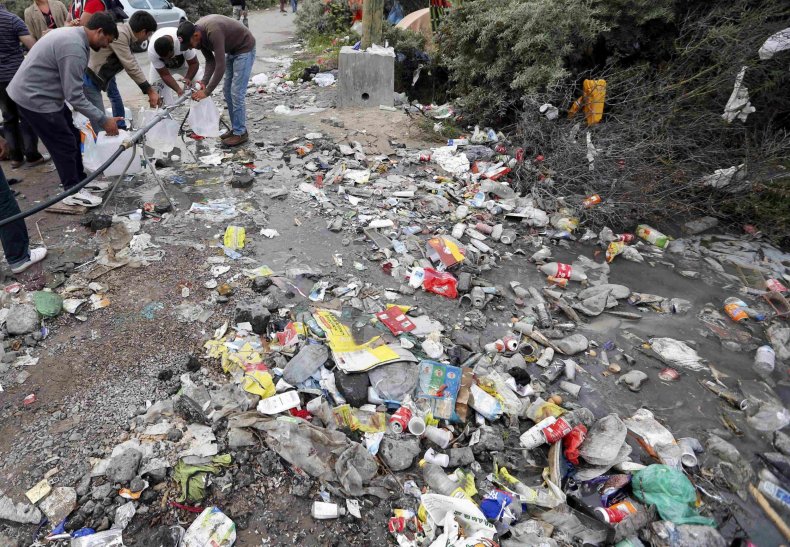 The response to Critical Mass to Calais has been "really incredible," although Morpurgo said answering the seemingly endless Facebook messages and queries about the ride is "almost like another job." Even if people don't take part, she said, Calais has become such a talking point in the U.K. that the public has learned about the camp and become "aware of what people need."
"The idea is just to chat to people, to run a bike workshop if people are interested," she said.
For many participants, including Morpurgo, it will be their first trip to Calais. Others, including writer David Charles, have been there before. Charles, 33, who once taught English in the camp, said going to Calais is important, to "understand what it means to be a migrant, a refugee, to be deemed illegal."
"It's quite easy to forget how important being in control of your own transport is, because it comes quite easily when you can afford the bus or the Tube or you've got a car," Charles told Newsweek. "The bicycle gets a bit overlooked. It's by far, in a way, the most efficient means of transportation that mankind has ever created."
Delivering much-needed supplies and forms of transportation to the camp is important, but equally crucial is the facilitating of relationships between the camp's residents and Critical Mass cyclists, Charles said. The motivation behind the ride is not to save the world, he said. Rather, it's to introduce people to Calais and to form bonds with people living there.
"Personal, individual one-on-one connections are much, much stronger than any news story. I introduce one person to Calais through this bike ride and that person will have a set of images and conversations that no news story can ever erase," Charles said.
"The hope is, they'll go back and tell their friends, and their friends will be motivated to see for themselves the situation and the consequences of what our government and the French government are doing," he said.
After the bikes and supplies have been delivered, Morpurgo and other cyclists plan to camp in the New Jungle on Sunday night and stay through Monday. Cyclists will hitchhike or walk back to the ferry terminal before returning to Britain. This year, 10 people have already given their lives to reach England from Calais.
"[Visiting Calais] seems to be one of those situations where, when you see it in person, you can't ignore it, you can't forget it," Charles said. "It stays with you."