Critical Race Theory Banned From Florida Public Schools Curriculum
Florida's state Board of Education announced Thursday it was banning "critical race theory" from public school classrooms, saying new rules would be put into place to protect schoolchildren from curricula that might "distort historical events."
The move was widely expected, according to the Associated Press, and Florida Governor Ron DeSantis pushed for the ban. He appeared by video at the start of the school board members' meeting to urge them to approve the measure.
"Some of this stuff is, I think, really toxic," DeSantis said about critical race theory in the video. "I think it's going to cause a lot of divisions. I think it'll cause people to think of themselves more as a member of a particular race based on skin color rather than based on the content of their character and based on their hard work and what they're trying to accomplish in life."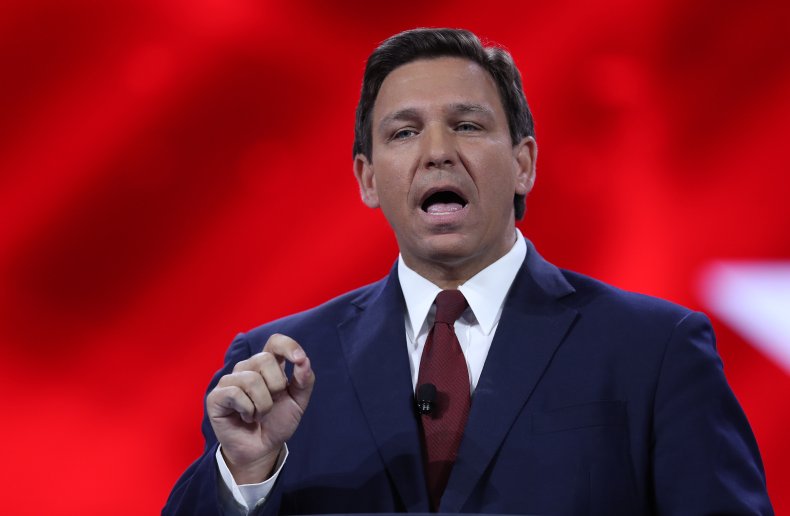 The governor also told the board members that he does not want schools to stop teaching children about slavery or the civil rights movement. Rather, he said, he only wants to ensure that students don't hear "narratives that are not grounded in facts." He said he wants to prevent children from learning a "false history" that could teach them to "look back and denigrate the Founding Fathers, denigrate the American Revolution."
Lawmakers in more than a dozen Republican-led states have recently sought to ban teachers from discussing critical race theory in schools. Currently, the topic is not taught in Florida's public schools, but DeSantis said the measure passed Thursday would keep that from happening.
Opponents of the theory see its teaching as divisive, and some call it anti-American. Critical race theory supporters, meanwhile, believe federal laws still cause discrimination against people based on race. The theory also teaches that the United States was founded on the theft of land from indigenous people.
The Florida Education Association had called on the board to reject the proposal. The union's president, Andrew Spar, said in a statement this week that "students deserve the best education we can provide, and that means giving them a true picture of their world and our shared history as Americans."
"Hiding facts doesn't change them," Spar continued. "Give kids the whole truth and equip them to make up their own minds and think for themselves."
Newsweek contacted the offices of DeSantis and the Florida Education Association for comment but did not hear back in time for publication.
Update, 06/10/21 2:20 p.m. EDT: This story has been updated to include more information about the new rules from Florida's Board of Education, as well as some background information about critical race theory.