Critical Race Theory Distracts from Widespread Academic Underachievement | Opinion
With a new school year underway, parents, teachers and children anxiously return to classrooms amidst an ongoing coronavirus pandemic.
But this year, school board members, teachers, academics, politicians and parents continue to argue over critical race theory and how to enact its version of equity.
Last week, the U.S. Conference of Mayors adopted a resolution to support the teaching of critical race theory in public K-12 schools. The resolution initially listed among its sponsors liberal mayors like Chicago's Lori Lightfoot, Portland's Ted Wheeler and Louisville's Greg Fischer.
Over the summer, Oregon governor Kate Brown suspended a requirement for students to demonstrate reading, writing and math proficiency in order to receive a high school diploma, in a supposed effort to build "equity." The governor's office said the new standards for graduation would aid the state's "Black, Latino, Latinx, Indigenous, Asian, Pacific Islander, Tribal, and students of color."
These efforts by politicians to push critical race theory distracts from a real analysis of educational achievement in their states and cities. The real issue in American education is a failure to enable the majority of students—regardless of race—to achieve academic excellence or even, in many cases, basic skills.
We have a national crisis of education that most Americans aren't paying attention to. Our school systems produce a small group of high-achieving students at the top and a massive group of low-achieving students at the bottom.
America has fallen into a multi-generational crisis of illiteracy. In terms of raw numbers, more white students are reading below grade level than Black students. Of the 1.8 million students who took the ACT in 2019, 36 percent did not achieve college readiness in any of the four subjects. That means about 650,000 American students, despite spending thousands of hours in school, were not prepared for college-level work in a single subject. And that number does not include the millions of students who did not take the ACT. Even worse, 19 percent of American high school graduates are functionally illiterate, unable to read well enough to manage daily tasks.
Framing American educational failure in terms of critical race theory or systemic racism alone ignores the long history of Black American educational excellence. After the abolition of slavery, Black Americans took an incredible leap from illiteracy to literacy, from 20 percent in 1870 to nearly 70 percent by 1910, and many segregated schools, such as all-Black Dunbar High School in Washington, D.C., sent higher percentages of their students to college than comparable white schools did.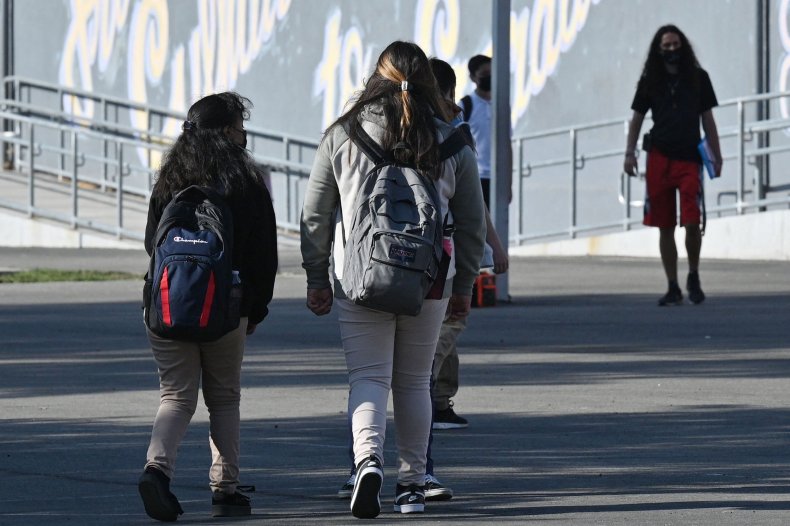 While racial disparities do exist, closing them typically means achieving universal mediocrity. In West Virginia, for example, only 18.7 percent of Black male eighth graders were proficient in reading on the 2013 National Assessment for Educational Progress; for white eighth graders, that number was 19.7 percent. If we closed that "racial achievement gap," we would still be failing to educate 80 percent of Black and white students.
Meanwhile, the voluntarily segregated Rosenwald Schools, built by Booker T. Washington and Julius Rosenwald in the early 1900s—dramatically increased educational outcomes among Blacks when racism was enshrined in law.
Instead of seeing the world solely through a racial lens, we would do better to address the underlying causes of America's widespread and race-blind battle with illiteracy. It's much easier to hire another equity consultant than it is to teach all kids effectively.
By deceptively characterizing educational underachievement as a "Black" problem, CRT advocates have both unhelpfully stereotyped Black students, whose levels of college access continues to rise, and lulled white parents into a false sense of security. In each year since the Nation's Report Card was first administered in 1992, less than half of the nation's white students in the fourth, eighth and 12th grades scored proficient in reading.
Contrary to CRT ideology, several factors far outpace race in determining educational success. These include family stability, parental involvement, a school and home culture that supports effective study habits and elementary school curricula that prioritize broadening students' knowledge base.
Consider the Piney Woods School in Mississippi, the nation's oldest Black boarding school. More than 98 percent of Piney Woods' graduates go on to attend college, because it offers, in the words of the school's mission, an "exceptional academic model which supports the tenet that all students can learn, develop a strong work ethic, and lead extraordinary lives through academic achievement and responsible citizenship." Rather than obsess over race, the school aims to promote love, integrity, faith, excellence and empowerment as core values.
Imagine if this type of education were available for every American family.
Our biggest problem today isn't the achievement gap between Black and white students; it's the distance between current illiteracy rates among all students and true academic excellence.
Closing this achievement gap will take a cultural sea change in the way America approaches schooling. Yes, debate critical race theory, but let's keep our eyes on the prize. We should spend far more time in the pursuit of excellence—implementing reading instruction that would improve literacy outcomes for kids of all races. That would erase the stain of racism far more than endlessly debating critical race theory.
Bob Woodson is a civil-rights veteran, and founder and president of the Woodson Center and its 1776 Unites initiative. Ian Rowe is a Resident Fellow at the American Enterprise Institute, a Senior Visiting Fellow at the Woodson Center, and a scholar for the 1776 Unites Initiative.
The views expressed in this article are the writers' own.