In Critical Swing States, Trump Tops Biden in Primary Voter Turnout
President Donald Trump has defeated former Vice President Joe Biden in several key swing states, results from 2020 primary vote turnout suggest.
Biden, seen as the Democratic Party's top choice for its presidential nomination, earned less primary votes than Trump in Pennsylvania, Ohio, Wisconsin and Florida.
Although primary vote turnout cannot accurately determine who will be elected president in November, the strong numbers for Trump indicate what his recent approval ratings and other polls and forecasts do not: Americans are showing up in droves to cast their vote for Trump.
In Pennsylvania's presidential primary, Trump earned 934,524 votes this year, compared to Biden's 914,904, according to Politico's 2020 election results page.
The state — which hadn't backed a Republican candidate since George H.W. Bush in 1988 — made headlines in 2016 when a wave of Trump voters changed Pennsylvania from blue to red, helping him win the presidential election.
In Ohio, Trump received 682,843 votes in the Republican primary, compared to Biden's 623,186 votes from the Democratic Primary, 270 to Win reported.
Trump received 616,705 primary votes in Wisconsin, which he won in 2016 despite it being a notoriously blue state. Biden earned 581,611 votes in the state's 2020 Democratic primary, comparatively.
Florida — a critical state for Trump if he wants to win reelection — saw Trump receive 1.163 million votes in the Republican primary, beating Biden's 1.077 million by just a small margin, according to Politico data.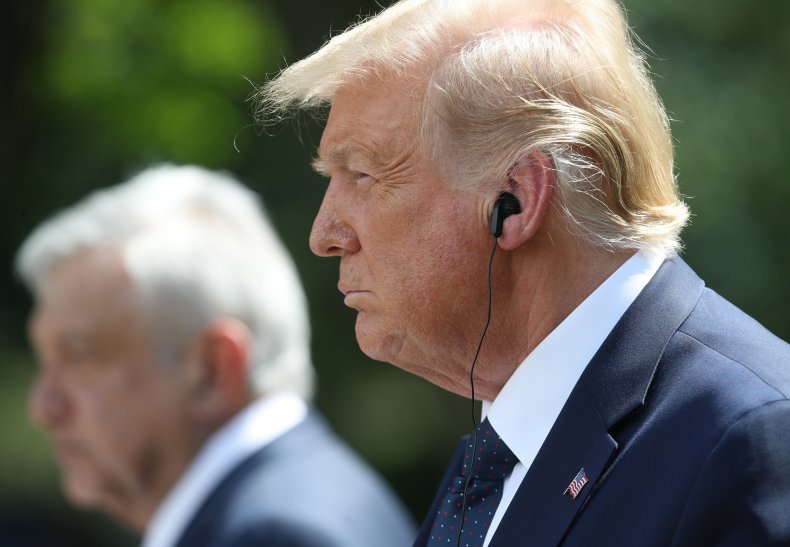 Recent polls in Florida, the country's largest swing state with 29 electoral college votes, show Trump trailing Biden by five percentage points, according to a Tampa Bay Times analysis of statewide polling data.
Some polls in March and April had shown Trump leading in Florida, but with havoc caused across the nation by the coronavirus pandemic and racial upheaval, Trump's net approval rating in the state has plummeted by double digits.
And national head-to-head surveys show that Biden is almost 10 points ahead of Trump, with the likely Democratic nominee consistently polling ahead of Trump in key swing states, including Florida.
Polls and forecasts aside, the November presidential election will largely depend on voter turnout — something the primaries could predict, but not determine.
If Biden is chosen as the Democratic nominee, it begs the question of which candidate would receive the significant number of primary votes cast for Vermont Senator Bernie Sanders, who had dropped out of the presidential race in April but still appeared on some Democratic primary ballots.
An ABC News/Washington Post poll found 15 percent of Sanders' 2020 supporters would vote for Trump in the presidential election, compared to 80 percent of Sanders' supporters who said they would back Biden.
In Florida, Sanders earned 397,091 votes, or 22.8 percent of the Democratic primary vote — a significant chunk of supporters who might choose to back Biden in November.