Nebraska Ebola Patient is in Treatment, in 'Extremely Critical Condition'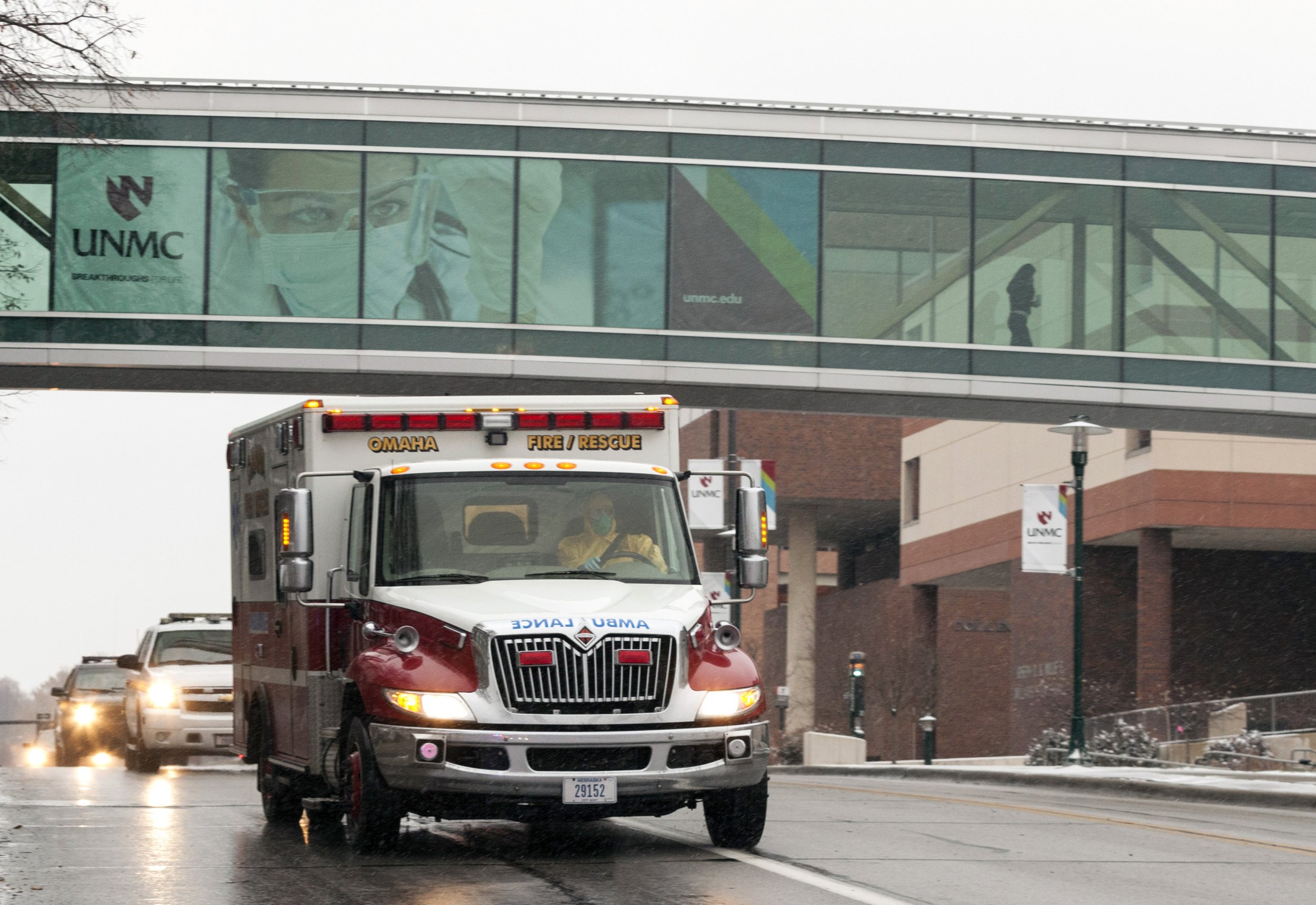 Dr. Martin Salia, a Sierra Leonean surgeon diagnosed with Ebola, arrived at Eppley Airfield in Omaha, Nebraska at 2:45 p.m. local time on Saturday, November 15th, to be treated for the deadly virus. On Sunday, health officials said that Salia is in "extremely critical" condition.
"This is an hour-by-hour situation," said Dr. Phil Smith, medical director of the Biocontainment Unit at Nebraska Medical Center, in a press release. "But he couldn't be surrounded by a more caring, compassionate and talented group of people. We will do everything humanly possible to help him fight this disease."
Salia, 44, is an American citizen who contracted Ebola while working at a hospital outside Freetown, Sierra Leone, reports Reuters. He was officially diagnosed with the disease at Freetown United Methodist Church's Kissy Hospital, where he was chief medical officer, last Tuesday. His wife, a United States citizen residing in Maryland with the couple's two children, requested his evacuation to the United States and plans to pay for his medical evaluation, which may run up to $100,000, reports ABC News.
According to a press release from Nebraska, the physician left Sierra Leone late on Friday night, around 10:30 p.m. local time. Upon arrival, he was too ill to walk off the plane on his own. An isolation unit escorted him to a waiting ambulance, which then transported him to the hospital.
The Nebraska clinic is one of four hospitals in the United States federally approved to treat Ebola. Health officials said that Dr. Salia is more ill than the other two patients that have been treated for Ebola at the Nebraska Medical Center, but they note that he was stable enough to travel to Omaha.
Previously, the Nebraska clinic had treated Dr. Rick Sacra and Ashoka Mukpo, a doctor and freelance videographer, respectively, who had both contracted the virus while working in Liberia. Both successfully recovered in the hospital's Biocontainment Unit and were released, disease-free, earlier in the fall.
Salia has yet to be evaluated by physicians and the exact nature of his condition will likely be unknown until Monday, according to a press release. Thus far, ten patients have been treated for Ebola in the United States. One, Thomas Eric Duncan, died from the illness. The other nine have since recovered and have been released.
Current figures from the World Health Organization estimate that 5,177 people have perished from the Ebola outbreak and 14,000 others have been infected in Sierra Leone, Guinea and Liberia.