Criticizing Donald Trump Leads to Journalist's Prize Being Canceled: Report
A Finnish journalist who has braved harassment and death threats for her work covering Russian propaganda was set to receive the prestigious International Women of Courage Award from the U.S. State Department last month. Then officials looked at her social media and realized she had frequently criticized President Donald Trump.
Jessikka Aro, the investigative journalist, had already been notified that she would receive the award from Secretary of State Mike Pompeo, Foreign Policy reported Thursday. But after she received the official invitation to attend the February 12 ceremony in Washington, she was told that her nomination was an error.
"It created a shitstorm of getting her unceremoniously kicked off the list," a U.S. diplomatic source familiar with the internal discussions surrounding Aro's nomination told FP. "I think it was absolutely the wrong decision on so many levels," the source added, pointing out that it "had nothing to do with [Aro's] work."
The publication also reported, citing sources with knowledge of the deliberations, that the decision doesn't appear to have been made with input from Trump or Pompeo. It was likely made by lower-level staff concerned about the optics of a frequent critic of the president receiving such an award from the top U.S. diplomat.
An official spokesperson for the State Department told FP that whole incident was simply due to a "regrettable error."
"We regret this error. We admire Ms. Aro's achievements as a journalist, which were the basis of U.S. Embassy Helsinki's nomination," they said, explaining that Aro had been "incorrectly notified." The spokesperson said this was due to "a lack of coordination in communications with candidates and our embassies."
Aro said she was very surprised by the rescinding of her award.
"[When] I was informed about the withdrawal out of the blue, I felt appalled and shocked," Aro told FP. "The reality in which political decisions or presidential pettiness directs top U.S. diplomats' choices over whose human rights work is mentioned in the public sphere and whose is not is a really scary reality," she said.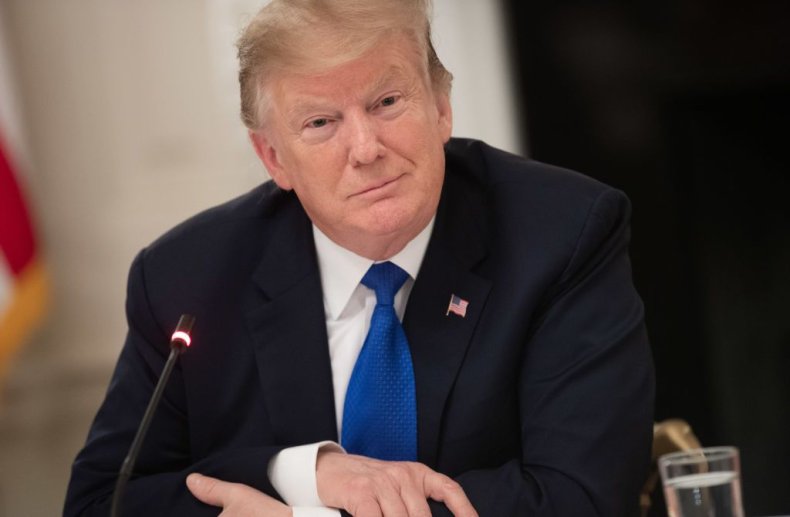 Although Trump may never have been aware of Aro's nomination, the president has frequently lashed out at journalists for critical reports on his administration. He has also attempted to punish prominent journalists and critics in the past. In November, the White House temporarily revoked CNN correspondent Jim Acosta's press pass after a viral confrontation with the president. Trump's administration also tried to denigrate Acosta by falsely claiming that he had assaulted a White House staffer during the incident.
The president has also popularized the term "fake news," which he has used to refer to any media report or criticism that doesn't paint him or his administration in a positive light. Freedom House, a U.S. government-funded organization that conducts research and advocacy on democracy, political freedom and human rights, rebuked Trump for his oppositional stance toward the free press and constitutional norms in its annual report released last month. In December, the United Nations Special Rapporteur on Freedom of Expression and Opinion David Kaye called the president "the worst perpetrator of false information."