Critics Link Texas Governor to Church of Scientology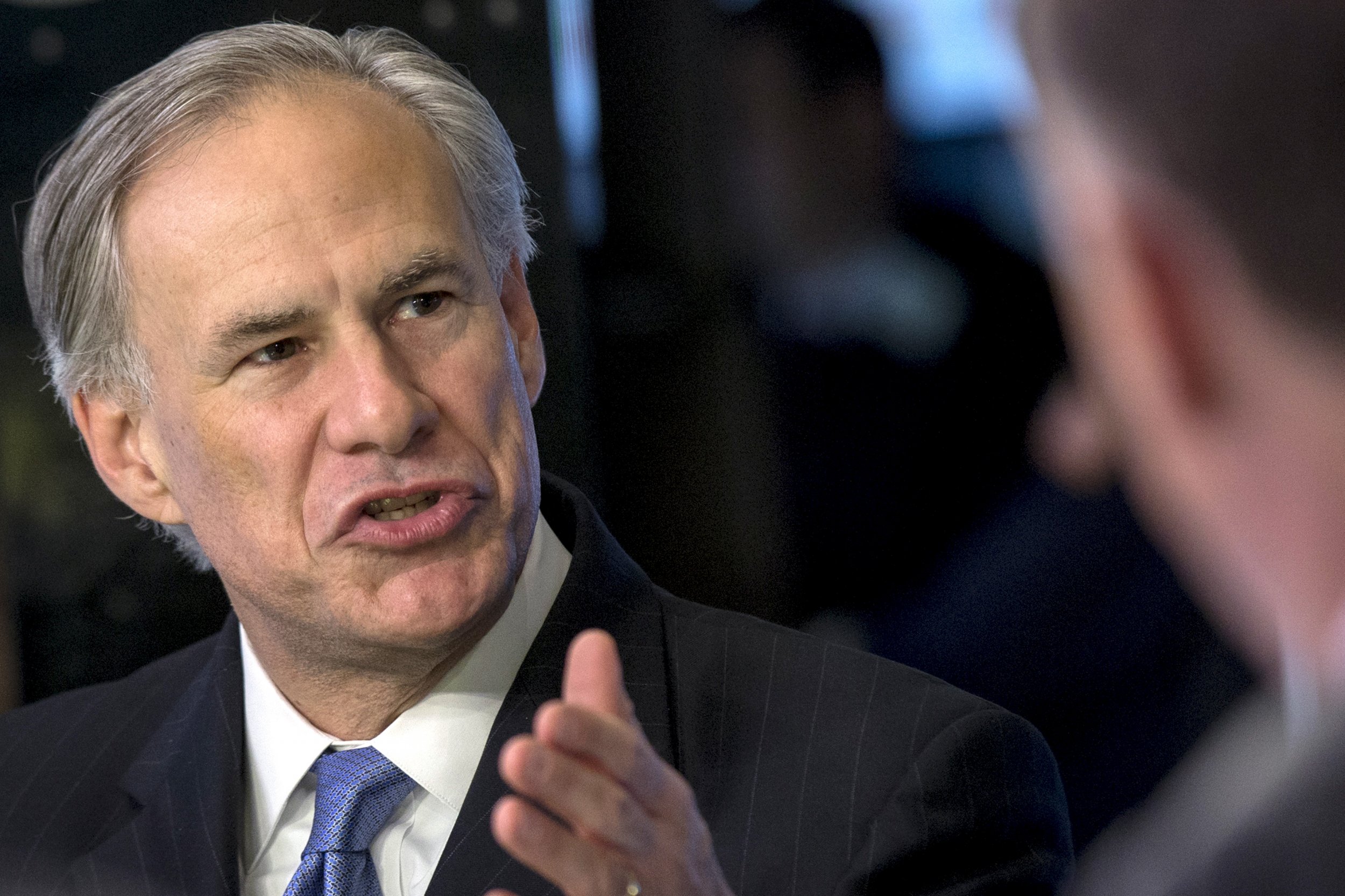 Updated | Texas Governor Greg Abbott had no sooner emerged from a controversy—the "Jade Helm" brouhaha, when he was accused of pandering to the right-wing fringe after his decision to ask the Texas National Guard to monitor a routine military exercise—than he chanced into another, this one involving the Church of Scientology.
The 57-year-old Republican exercised his veto power for the first time earlier this week, striking down a bipartisan measure designed to improve mental health care in the state. Authored by Royce West, a Dallas Democrat, the legislation would have given hospitals the ability to detain a mental health patient (who voluntarily sought help) for up to four hours if doctors thought the patient posed a threat to himself or herself, giving law enforcement officers time to arrive to assess the situation. The bill had the support of the Texas Medical Association and the Texas Society of Psychiatric Physicians. It was approved by votes of 31-0 in the state Senate and 140-0 in the House.
Abbott said in a statement the reason for his veto was that only police, not hospitals, should have the authority to detain citizens: "Medical staff should work closely with law enforcement to help protect mentally ill patients and the public. But just as law enforcement should not be asked to practice medicine, medical staff should not be asked to engage in law enforcement, especially when that means depriving a person of the liberty protected by the Constitution."
However, an early report from the Texas Tribune suggested Abbott's veto had less to do with constitutional concerns than with vigorous lobbying against the resolution by a group affiliated with the Church of Scientology, which opposes psychiatric health care. "After a Church of Scientology-backed group helped organize a campaign against it, Gov. Greg Abbott vetoed legislation that would have given Texas doctors more power to detain mentally ill and potentially dangerous patients," the Tribune wrote.
In an op-ed titled "Abbott sided with conspiracy theorists to kill mental health bill," the editorial board of the Dallas Morning News, the city's largest newspaper, accused the governor of pandering to a group called the Citizens Commission on Human Rights, a nonprofit founded and funded by the Church of Scientology that lobbied against the legislation, Senate Bill 359. The group, wrote the Morning News, "peddles conspiracies about psychological medicine's links to big pharmaceutical companies."
Asked to respond to the Morning News's allegations, John Wittman, a deputy press secretary for the governor, said he would "let the veto statement speak for itself" before offering to "give some back-story, off-the-record." Newsweek declined his offer.
Senator West did not immediately respond to a request about whether he plans to attempt to override the governor's veto.
This article was updated to include a comment from a representative of the governor.