Twitter Reacts to Mueller Report, Mocks Democrats and Media After Barr Summary
Attorney General William Barr's announcement Sunday that special counsel Robert Mueller's report did not implicate or clear President Donald Trump regarding collusion and obstruction of justice charges was warmly received by supporters of the commander in chief, who championed Barr's summary of the findings as proof there was no conspiracy between the Trump campaign and Russia.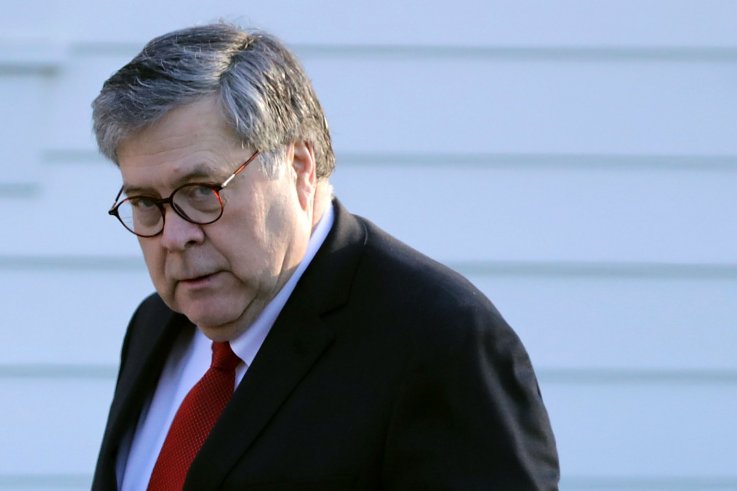 Barr's letter on Sunday prompted a quick response from members of both parties. While Democrats advocated making the entire investigation public, Republicans mocked Democrats, saying a costly investigation and widespread media coverage had ended in proof of Trump's innocence.
Barr's summary was less conclusive. "The special counsel states that 'while this report does not conclude that the president committed a crime, it also does not exonerate him," he wrote.
Critics of the Mueller investigation took aim at those who had championed the investigation and hoped it would find evidence that Trump had colluded with Russia during the 2016 election. Memes flourished on Twitter.
Donald Trump Jr. was among the most prominent voices claiming that Barr's summary had vindicated the president.
Mocking the Democrats' response to the findings, he wrote, "I never thought I'd see the day where Democrats are visibly upset that the President of The United States DIDN'T collude with the Russians."
The Daily Wire, a conservative news website, posted memes mocking a book by Brian and Ed Krassenstein, two prominent Twitter personalities who had branded themselves as leading figures of the "resistance" movement against Trump.
The Krassensteins have been lambasted by people across the political spectrum for trying to profit from their resistance to Trump. They published an illustrated children's book last year, How the People Trumped Ronald Plump, which featured a shirtless, muscular Robert Mueller.
That depiction of the special counsel prompted a derisive tweet from The Daily Wire on Sunday.
While the announcement prompted derision from conservatives, it also led to some criticism from left-wing figures who argued that coverage of Mueller's investigation had been deceptive.
Journalist Glenn Greenwald was among the most active voices, posting a flurry of tweets criticizing media coverage. He referred to the claim that the Trump campaign had colluded with Russia as a "conspiracy theory" and blasted the way major outlets reported on the story.
Other users took aim at the various ways that the Mueller investigation had been popularized and turned into business ventures.
Dave Weigel, a politics reporter for The Washington Post, focused a tweet on Saturday Night Live, which had regularly aired segments promoting the idea that Mueller's investigation would be devastating for Trump.
Twitter Reacts to Mueller Report, Mocks Democrats and Media After Barr Summary | U.S.