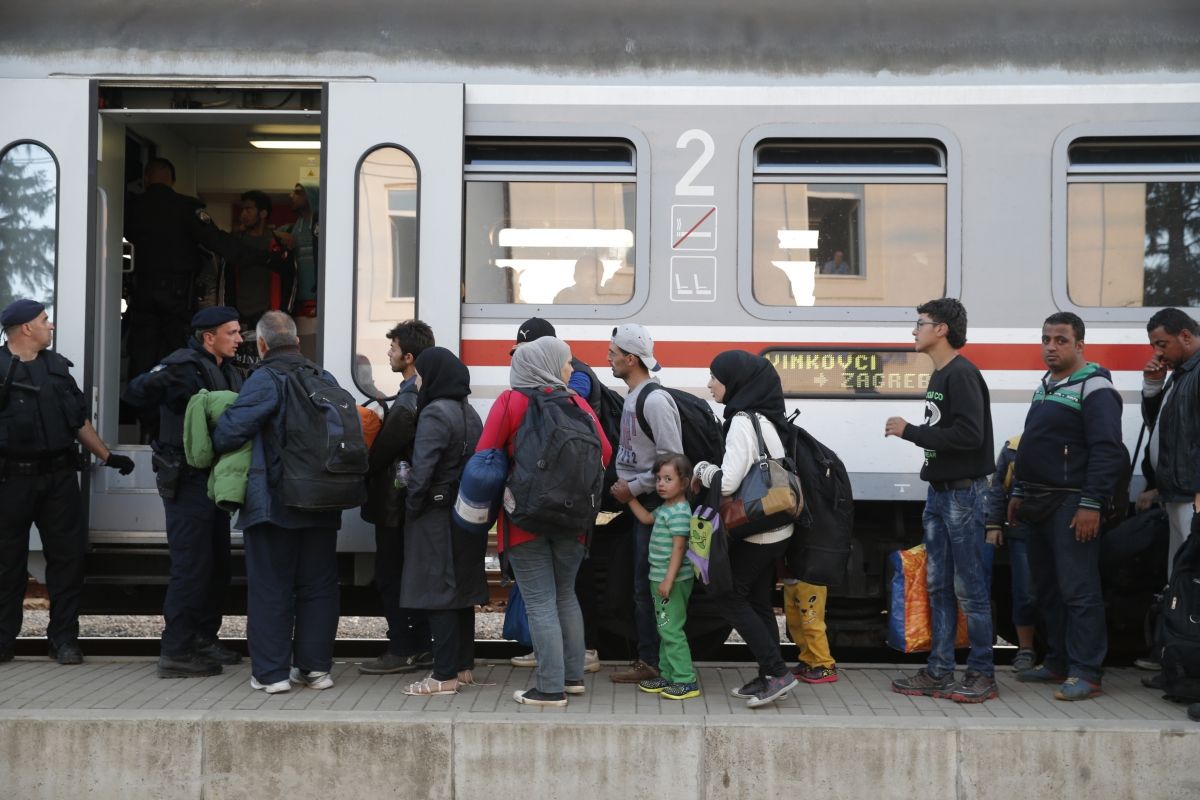 Updated | Relations between Serbia and Croatia hit a new low on Thursday as Croatia banned Serbian-registered vehicles from entering the country, in a bitter ongoing dispute over the flow of migrants across the border.
Serbian citizens can still enter Croatia, but Serbian-registered vehicles cannot, Croatian Interior Minister Ranko Ostojic said on Thursday, according to Reuters.
Croatian police originally stated that Serbian citizens would also be banned from entering the country, and Serbian TV showed Serbian citizens being turned back at the border overnight. However, on Thursday, Ostojic said: "As far as people are concerned, they can enter Croatia," according to Reuters. "Our border is ready and open for any other car without Serbian registration. Buses with Serbian registration will not enter into Croatia."
The decision to bar the vehicles follows Serbia's announcement on Wednesday that it was banning Croatian cargo traffic and goods. Serbia imposed the embargo in response to border restrictions levied by Croatia, which in turn has criticized its eastern neighbour and accused it of directing the flow of migrants through the Balkan peninsula over their joint border.
More than 40,000 migrants, many of whom are Syrian refugees fleeing the civil war, have entered Croatia from Serbia since last week, when Hungary barred their entry to the EU by erecting a fence on its Serbian border. Serbia are now bussing the migrants directly to the Croatian border, according to The Telegraph.
Last week a Serbian minister said that the country could seek legal action against Croatia after Zagreb shut seven of its eight road border crossings with the country.
Update: This story has been updated to reflect that Serbian citizens can enter Croatia