Who Is President of Croatia? Kolinda Grabar-Kitarović Is a World Cup Super Fan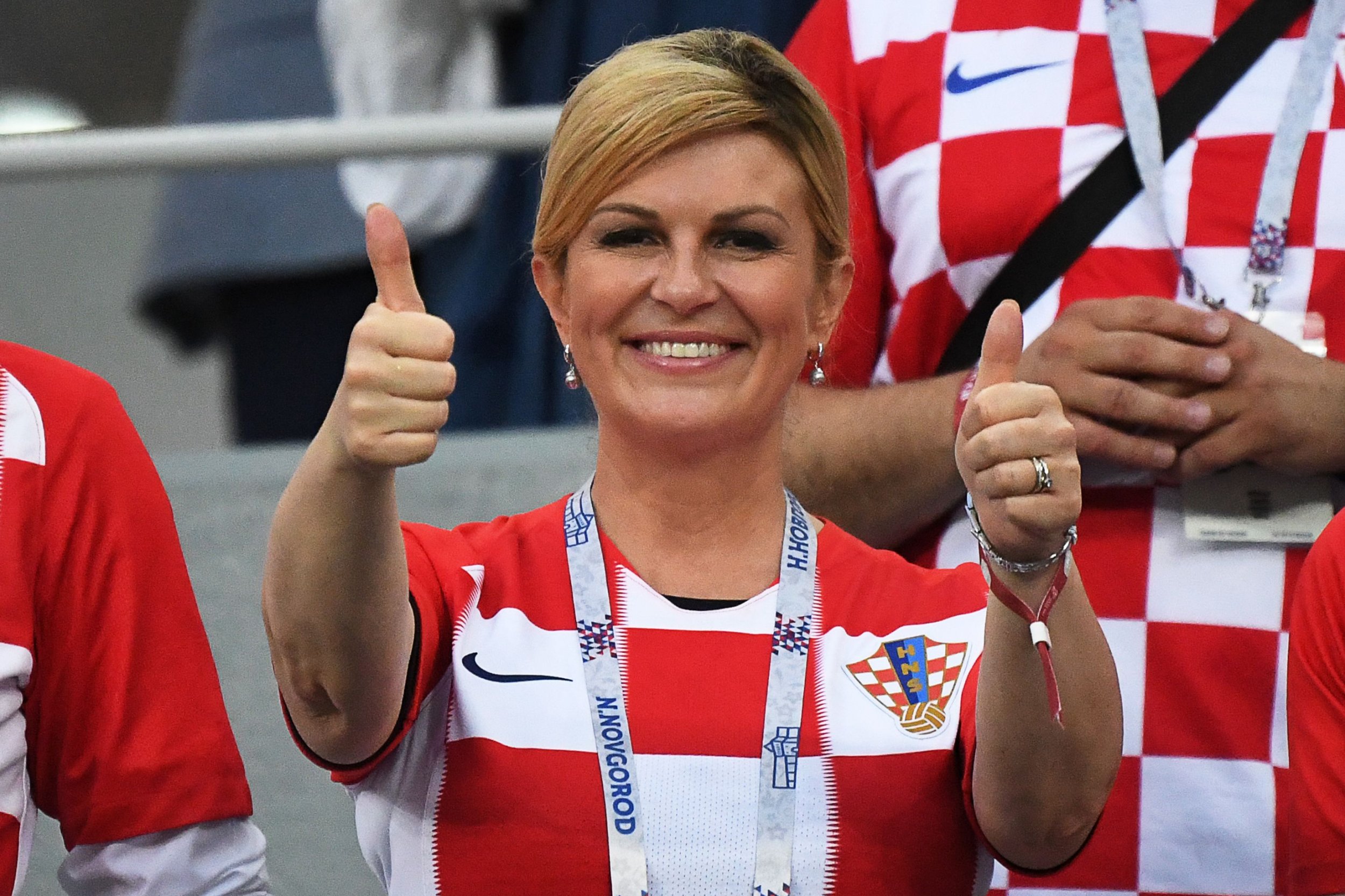 If Croatia is on the field playing for the World Cup, there's a good chance President Kolinda Grabar-Kitarović is somewhere in the stadium watching and cheering for her team.
During the team's last game, the quarterfinal against Russia, she was seated up in a box with the Russian Prime Minister Dmitry Medvedev. The pair shook hands after goals and even after the conclusion of the hard-played match, which Croatia won in extra time.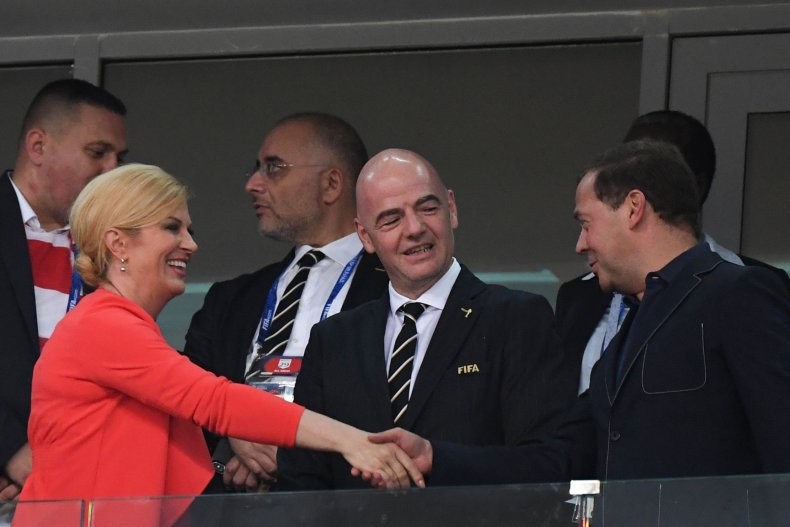 Grabar-Kitarović's Facebook page is a mix of photos and videos of her sporting Croatia jerseys, celebrating in the team's locker room at the games in Russia and her performing her duties as the country's president.
Grabar-Kitarović is 50 years old, according to her official Croatia biography, and was elected Croatia's fourth president in January 2015. She is the first woman to ever hold the title of president for the eastern European country. Prior to becoming president, she was the first woman to ever hold the title of assistant secretary general for public diplomacy in NATO.
The president attended multiple universities in Europe as well as the United States and was awarded a Fulbright scholarship for pre-doctoral research on international relations and security policy at George Washington University in the U.S., according to her presidential biography.
She's held multiple roles that involved her with Croatia's diplomatic connections to other countries throughout the world including in North America in her role as the Ambassador of Croatia to the U.S.
Grabar-Kitarović speaks English, Spanish and Portuguese fluently in addition to her native Croatian and has an understanding of Italian, French and German as well. Croatia also has a prime minister who is in charge of the government while the president leads the parliament and is the head of state.
"The President of the Republic of Croatia represents and acts on behalf of the Republic at home and abroad, ensures the regular and balanced functioning and stability of the government, and is responsible for the defence of the independence and territorial integrity of the Republic of Croatia," reads the section of the Croatian Government's website detailing the duties of the president. "The Presidential office is the highest office in the Republic of Croatia."
Croatia was set to play England Wednesday night in Russia, or 2 p.m. EDT in the U.S. and Grabar-Kitarović will likely be looking on from the stands. If the team gets another win she might even do another victory dance like the one she broke out during Croatia's win over Russia.