Crocodile Eats Mother and Her 5-Month-Old After They Went to Get Water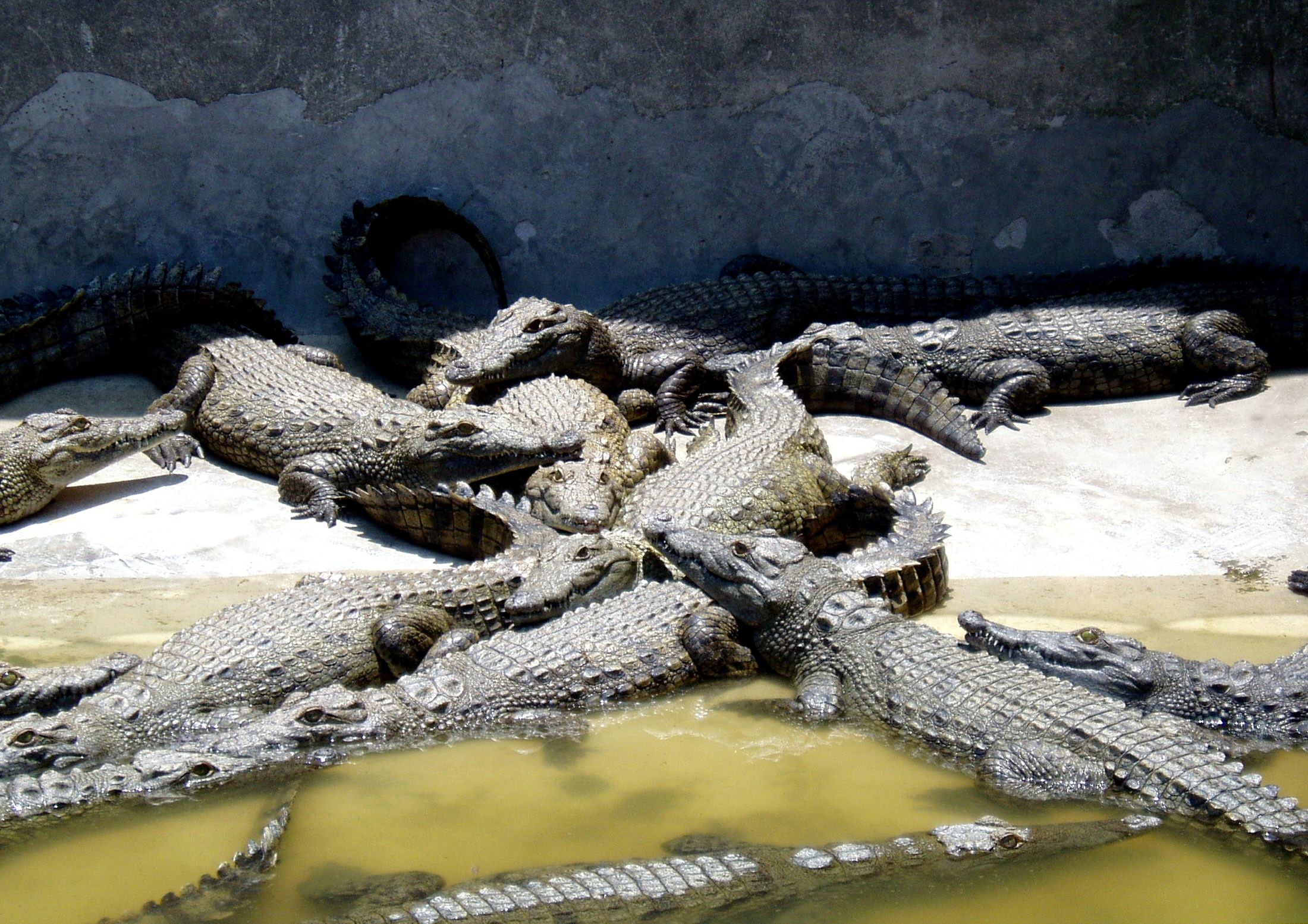 Authorities in Uganda are warning people to stay clear of crocodiles after a woman and her 5-month-old child were eaten by one of the reptiles.
The tragic incident happened when Jesca Kabiira, from the Kigali district, went to get water from the shores of Lake Albert.
People fled when they saw the animal, but it captured the woman and her child who were unable to get away, the Daily Monitor reported. The bodies of the pair have not yet been recovered.
An eyewitness told the paper: ''Residents tried to save her but their efforts were fruitless as the crocodile had already disappeared with her body in the waters."
A lack of drinking water means many Ugandans have to get supplies from lakes, putting them at risk from the animals.
Uganda Wildlife Authority (UWA) spokesman, Bashir Hangi, said via The Independent: "We are advising people to avoid areas where these man-eater crocodiles are. Crocodiles stay in fish-breeding areas, but when the fish get depleted, they come on the surface and attack and eat humans."
Earlier this year, a number of residents in Namayingo deserted their abodes following a spate of attacks by crocodiles, which had started to invade homes and gardens in search of food.
John Bosco Nyebenza, an official from the Dolwe Sub-county, told the Daily Monitor in August how man-eating crocodiles had killed seven pupils of Butanira Primary School last year.
Another UWA official, Peter Ogwang, said that there had been an increase in incidents and that a 700kg crocodile who had killed and eaten five people in the last five years had been captured on the eastern shores of Lake Victoria.
"The attacks by these animals are now increasing. Right now, I am in Ngoma [central Uganda] tracking down a crocodile which has eaten 32 goats in the village," Punch reported.
There have been calls for the Ugandan government to fund the construction of cages in areas where people fetch water.
George Abott Ouma, who is an MP for Bukooli Islands County, said last month: "I will raise the matter on the floor of Parliament to ensure that the victims are compensated.
"The government should also find alternative water sources by drilling boreholes and providing tap water," the Daily Monitor reported.
In June, a crocodile leapt from the water and killed a pastor conducting a mass baptism for 80 people on the shores of Lake Abaya in Ethiopia.