'Crocodile Hunter' Steve Irwin Honored by Family 15 Years After His Death
Legendary TV personality and wildlife expert Steve Irwin, also known as the "Crocodile hunter," was remembered on Saturday in heartwarming tributes on the 15th anniversary of his death.
The charismatic 44-year-old captivated the attention of millions with his ambitious conservation work, thick Australian accent and frequently dangerous wildlife excursions.
He died in 2006 when he was penetrated in the heart by a stingray while filming a documentary in Australia's Great Barrier Reef. His cameraman, Justin Lyons, who was the only witness to the stingray attack, said in a 2014 interview that while it was "shocking," it wasn't necessarily surprising that Irwin was killed by something "crazy."
"It was shocking. It was probably always going to be something weird with Steve...it would always be a crazy, silly accident. And as it turns out that's exactly what it was," Lyons said, according to Fox 13.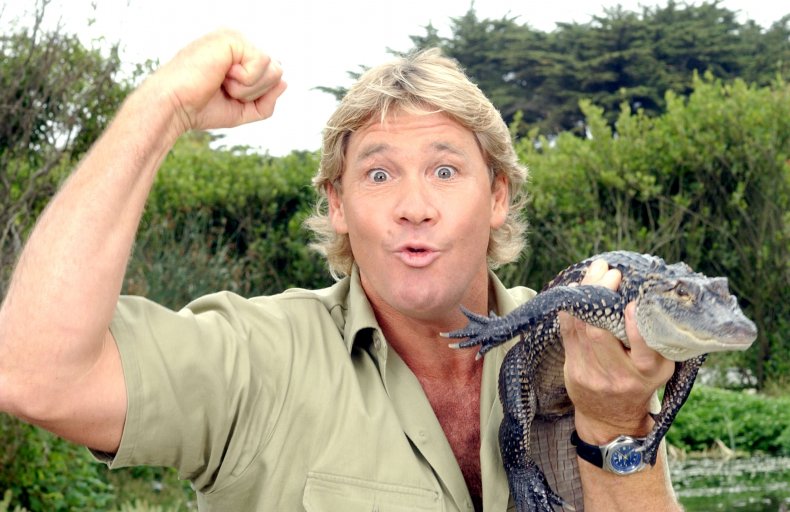 Irwin was survived by his wife, Terri, and his two children Bindi and Robert, who have since continued his conservation work. On Saturday, Bindi Irwin posted a photo of her own child across social media, writing that she's been watching her 'Grandpa Crocodile' on a projector at the Steve Irwin Wildlife Reserve.
"She lights up when she sees him on screen. I wish with all my heart that Dad could hug my beautiful girl. It's been 15 years since he passed away. I hold on to the thought that he's her guardian angel now, watching over the most special part of my life, Grace Warrior," Bindi Irwin wrote.
The child's middle name, Warrior, is a tribute to Steve and his "legacy as the most incredible Wildlife Warrior," Bindi Irwin previously said in March.
Irwin's widow Terri also posted a touching tribute to her late husband, while pointing out that his death falls on National Wildlife Day, which was established in 2005.
"Today is a special day to remember Steve's mission and message. He was determined to inspire us to be Wildlife Warriors, protecting wildlife & wild places. We can honour his legacy by remembering that every animal is precious...even the ones with big teeth!" she wrote on Twitter.
Days earlier, Robert Irwin similarly shared a photo of him holding a crocodile in the wild, stating that it is "an honor" to keep up his father's conservation work.
"What an honour getting to keep Dad's mission for crocodile conservation forging ahead by learning about them in the wild. It's a humbling experience sharing time with modern-day dinosaurs!"
Fans across social media also shared their own tributes and memories of Irwin on the anniversary of his death. Meanwhile, 60 Minutes Australia shared archival footage of the Crocodile Hunter with a message of love to Terri, Bindi and Robert.
"Our thoughts are today with Terri, Bindi and Robert Irwin on what marks the 15th anniversary of the passing of the one and only Steve Irwin. The Crocodile Hunter's passion, enthusiasm and love for Australian wildlife continues to inspire the world to this day."