Crocodile Jumped Out Of Water And Killed Ethiopian Pastor During Baptism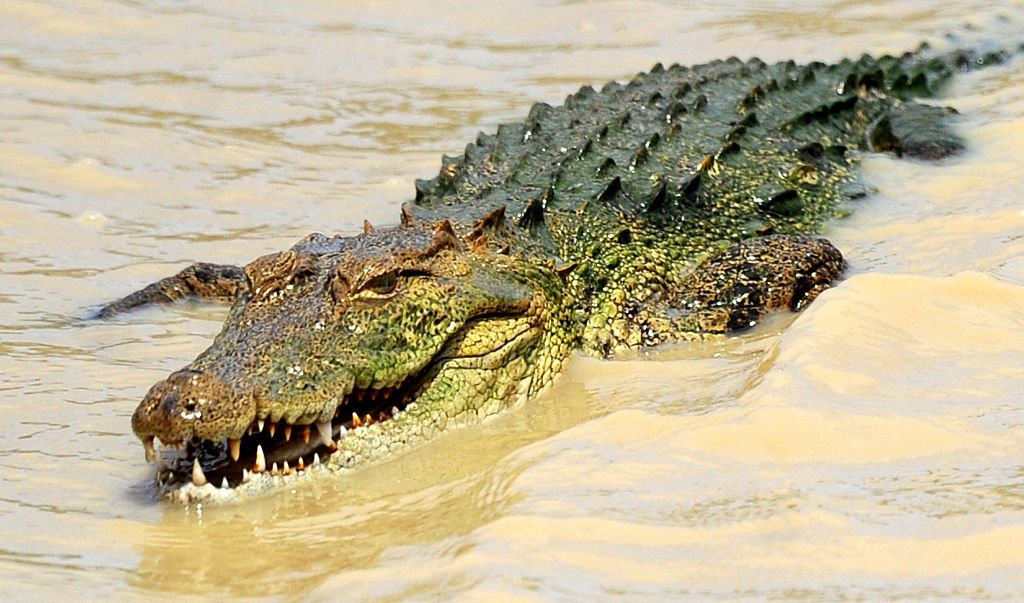 A baptism ceremony in Ethiopia went horrifically wrong on Sunday, when a crocodile attacked a religious leader.
Docho Eshete, a Protestant pastor, was leading the baptismal ceremony at Lake Abaya, near Arba Minch city. About 80 people were planning to be baptized, but only one completed the religious rite successfully before tragedy struck.
"He baptized the first person and he passed on to another one. All of a sudden, a crocodile jumped out of the lake and grabbed the pastor," local resident Ketema Kairo told the BBC.
Fishermen and members of the congregation did their best to help Eshete. However, the pastor died from the attack. According to police officer Eiwnetu Kanko, those in attendance used fishing nets to keep the crocodile from taking his body away.
The pastor died from severe wounds on his leg, back and hands. As for the crocodile, it remains at large.
Ethiopian news site Borkena said that church members were "devastated" by the pastor's death. It also reported that the story was widely shared by Ethiopians on social media.
About 20 percent of Ethiopia's population is Protestant, or about 20 million people. The country has been historically Christian, with the Ethiopian Orthodox Church being one of the world's oldest Christian entities.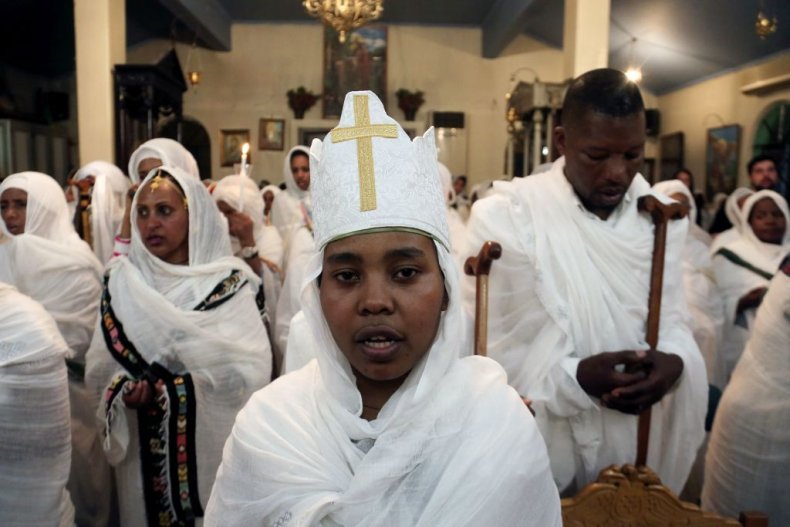 Similar incidents involving pastors and dangerous animals have taken place in other parts of the world.
A "snake handling" pastor of a small Pentecostal church in Kentucky died in 2014 after being bitten by a rattlesnake, ABC News reported. Jamie Coots, who was the pastor of the Full Gospel Tabernacle in Jesus Name in Middlesboro, reportedly handled the snake that killed him many times in the past.
"The snake that bit him, we've been carrying him to the church for about four months," Cody Coots, the pastor's son, said. "It's been carried hundreds of times, handled all kinds of times but now when it's your time to go, it's just your time to go."
Although emergency services were called, Coots refused treatment and died a few hours after the bite.
In 1991, Pastor Daniel Abodunrin of Nigeria entered a lions' cage, attempting to demonstrate he had faith equal to the Biblical prophet Daniel. The Bible character was thrown into a lions' den after refusing to bow before the King of ancient Persia. Although the Biblical Daniel survived, according to the story, Pastor Abodunrin wasn't so lucky.