Crocodile Snatches 10-year-old Boy From Boat in Front of Siblings, Child's Remains Found in Swamp
A boy aged 10 was killed in the Philippines when he was pulled into the water by a saltwater crocodile while he was on a small boat with his siblings.
The tragic incident took place on Sunday evening in the south of the country, near the town of Balabac, which is surrounded by three dozen islands and where a diminishing habitat has led to a number of confrontations between the reptiles and humans.
The boy's two siblings managed to flee. The victim's body parts were found two days later by a fisherman in a mangrove swamp nearly 60 miles away. The victim was named as Milhasan Baracbac Suraping, the Palawan Daily News reported.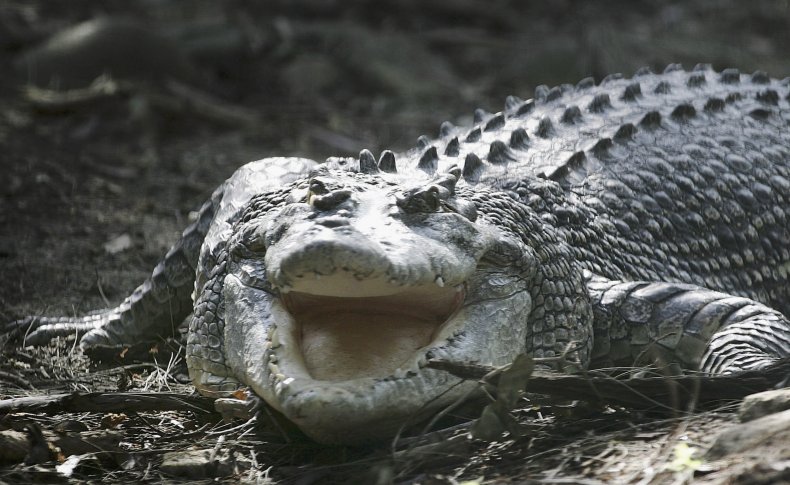 The paper said it was the fifth recorded crocodile attack since last year and locals of the island town have called for authorities to take action.
Local resident Boyet Bonit, whose brother was attacked and killed by a crocodile last year, told the publication: "We've always said, what's more important, the life of a human or of a crocodile?"
Also called an estuarine crocodile, the saltwater is one of the world's largest reptiles, and can grow up to 20 feet long and weigh up to a ton. Once abundant in the Philippines, hunting and fishing have reduced their numbers and they are now a protected species.
Jovic Pabello, spokesman for a government council that works to conserve the environment, said "Since 2015, we've never had a year with zero (crocodile) attacks in Balabac. It's a conflict on water use," according to Agence France Presse.
The agency reported that the Palawan island group, where Balabac is located, is threatened by unchecked development. The habitat is further pressured by villagers illegally poaching mangrove bark to sell offshore and make leather dye, driving the predators ever closer to towns and villages.
Among other crocodile attacks in the region recently, a 12-year-old boy managed to escape when he was grabbed by a crocodile as he swam at a Balabac river in February. He broke free after his siblings hit the reptile on the head with oars.
Last year, a Balabac crab fisherman was killed by a saltwater crocodile, three months after his 12-year-old niece was dragged away by a crocodile and never seen again, AFP reported.