Crossbow-Wielding Man Robs Store, Crashes Stolen Jeep Into 3 Cop Cars Before Arrest
A Vermont man was arrested after a crime spree involving a hit-and-run, attempted robbery with his crossbow, and a police chase involving a stolen vehicle, according to police.
On October 10 at approximately 6:42 p.m., Colchester Police received a report of a male driving erratically in a Jeep Cherokee along Vermont Route 15. According to police, the driver of the vehicle, 38-year-old Ben Webb, pulled up alongside a stranger, exited his vehicle, and demanded the man's debit card. Webb reportedly pointed a crossbow at the victim, 22, before the victim drove away from the scene and called the police.
During the investigation into the report, Colchester Police received a report of a robbery at a convenience store approximately a mile away from Route 15. According to the report, a male suspect fled the scene in an SUV.
At approximately 6:50 p.m. Winooski Police reported a crash on the highway that involved a green Jeep fleeing the scene. At about 7:14 p.m. Colchester Police received an additional report about a green Jeep driving erratically on the highway and missing a tire.
According to police, witnesses followed the Jeep and attempted to stop him from driving off. But Webb reportedly pointed his crossbow at them before a CPD officer arrived at the scene. The officer pointed his weapon at Webb before Webb dropped the crossbow and reentered the vehicle.
As Webb drove off, he hit a mailbox before striking the CPD officer's vehicle, according to police. Webb was able to drive away from the officer before striking a second CPD officer's vehicle. According to a statement from CPD, the two vehicles sustained moderate damage but were still able to be driven from the scene.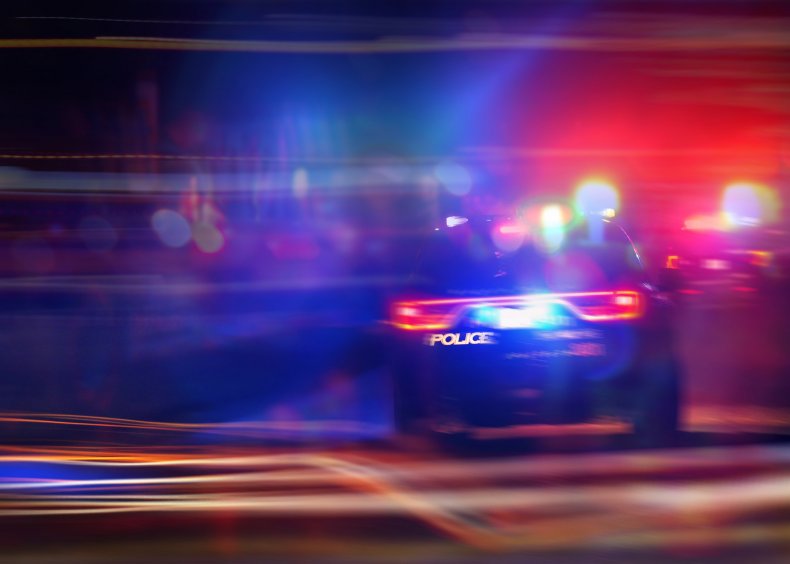 Essex Police were called in to assist CPD with the chase. As Webb was turning onto a street, he drove directly into the side of an Essex Police vehicle causing extensive damage. Authorities were able to take Webb into custody and was transported to a hospital for treatment.
According to a statement from police, the Jeep Cherokee was taken from Webb's brother without permission. CPD told Newsweek that Webb currently faces at least eight felony charges including aggravated assault as well as two charges of robbery.
Two Essex Police were also transported to the hospital to be treated for minor injuries. CPD is asking anyone with any information on the incident to contact the Colchester Police at 802-264-5555.