CrossFit CEO Steps Down After Tweet Mocking Death of George Floyd, Sharing Conspiracy Theories With Staff
Founder and CEO of worldwide fitness organization CrossFit Greg Glassman stepped down from his position as leader of the company Tuesday amid pushback over a tweet Glassman made on Saturday concerning George Floyd.
Glassman also told employees during a Saturday Zoom meeting that he was not "mourning for George Floyd" and that the only reason to do so was that it was "the white thing to do."
Glassman replied to a tweet from the Institute for Health Metrics and Evaluation (IHME) which said, "Racism is a public health issue."
In response, Glassman tweeted, "It's FLOYD-19."
Glassman then referred to the models IHME published involving the projected spread of the coronavirus. "Your failed model quarantined us and now you're going to model a solution to racism? George Floyd's brutal murder sparked riots nationally. Quarantine alone is 'accompanied in every age and under all political regimes by an undercurrent of suspicion, distrust, and riots.' Thanks!"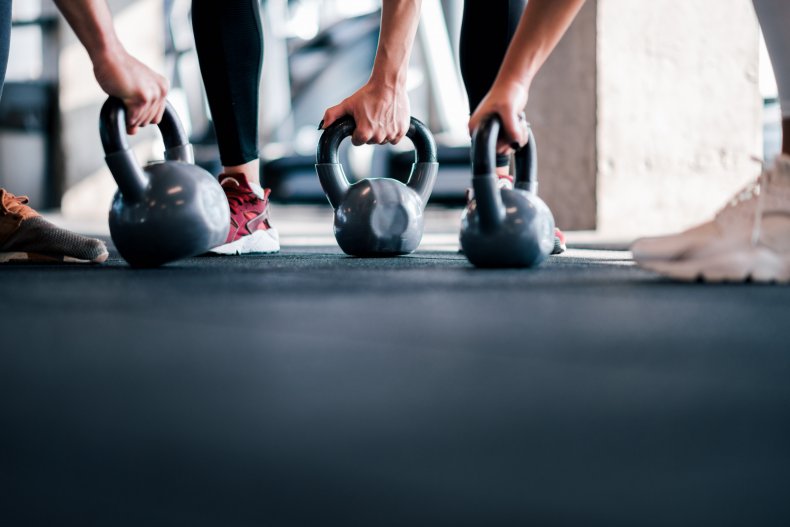 Glassman's comments caused athletic gear manufacturer Reebok to end its partnership with Crossfit. While the two companies had been working towards a new agreement, Reebok said they were ending their affiliation with Crossfit "in light of recent events" in a Monday statement. In addition, fitness centers across the U.S. ended their partnership with CrossFit.
Announcing his retirement in a Tuesday statement, Glassman said he still believed CrossFit was the solution to the "vexing problem of chronic disease." However, he acknowledged that his behavior could stand in the way of the overall mission of the company.
Newsweek reached out to CrossFit for comment. This story will be updated with any response.
CrossFit Games Director and Co-Director of Training Dave Castro is expected to succeed Glassman as CEO of CrossFit. "Friction is inevitable," Castro said in a Tuesday statement. "Common ground, mutual respect, and fellowship must also be inevitable."
According to reporting from Buzzfeed, Glassman cast doubts on the publicly acknowledged story behind the death of George Floyd during a video conference.
Glassman allegedly told employees and affiliates on Saturday that he did not think there was "a general mourning for Floyd in any community."
Glassman also allegedly told those on the call that Floyd was killed by former Minneapolis police officer Derek Chauvin because they had both worked at the same nightclub. According to Glassman, that establishment had been under investigation by the FBI as part of an alleged counterfeit ring. At the approximate time of his death, Floyd was being arrested on the suspicion of using a counterfeit $20 bill at a convenience store.
Glassman said that the FBI was "of the view that this was first-degree murder and it was to silence him over the counterfeit money. That's the belief. That's what the cops think."