CrossFit Founder: 'I Make These Monsters'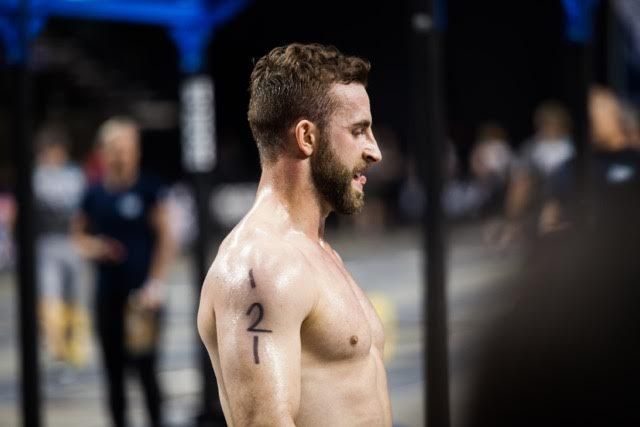 Past the throngs of thick necks, ripped abs, bulging quads and trapezius muscles so developed that the accompanying arms don't really lay down the way they should, a middle-aged dude with a beer gut in a backwards-turned ball cap manned an unassuming post beneath the rafters, watching a bunch of people in way better shape than him hoist barbells into the air at the regional semifinals of the CrossFit Games at the Moda Center, the biggest indoor venue in Portland, Ore.
If you thought Greg Glassman might be intimidated by all these perfectly sculpted creatures, though, you'd be wrong. Glassman is the founder of CrossFit, the fitness program that has come to dominate the athletic world, ballooning into an empire of 4 million members practicing at 13,000 gyms in more than 120 countries. It's as if he sculpted all these people himself.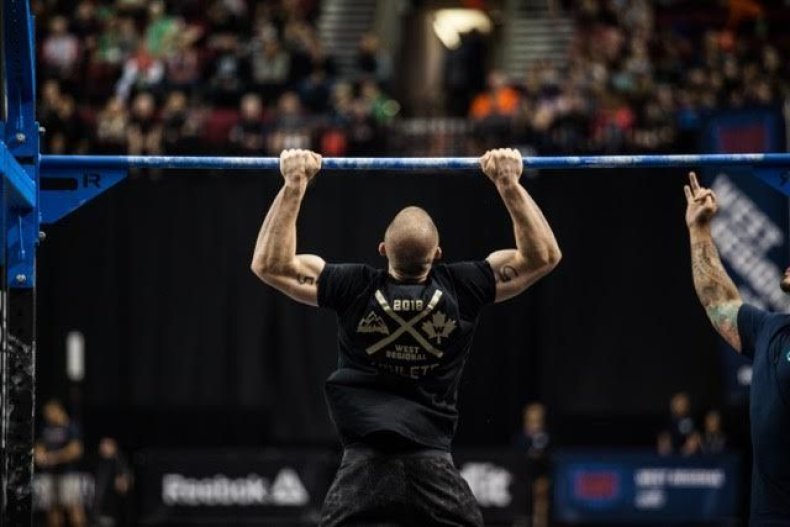 "I really like watching the bodies. Especially the women," Glassman told Newsweek on Saturday. "These young gals, what you're looking at is capacity. I walked by one of my female monsters that came by and gave me a hug. You couldn't see a "Lara Croft" or "La Femme Nikita" without being aroused by that fascinating interplay of female beauty and soul-crushing capacity. It's not lost on me either. I walk these halls, and I know I make these monsters. And it makes me proud."
Glassman has reason to be proud. Fitness fads tend to come and go, but CrossFit has endured and expanded at a seemingly unstoppable pace, especially given the amount of dubious publicity the technique has gotten from naysayers who worry that it causes injuries. Despite years of battling his critics, Glassman doesn't shy away from questions about whether CrossFit is good for you. He leans into them.
Two years ago, CrossFit filed a lawsuit against the National Strength and Conditioning Association, alleging the organization's Journal of Strength and Conditioning Research released a "junk science" study that suggested CrossFit causes injuries at a high rate.
"Nobody is getting hurt," Glassman says, offering the reduced premiums paid by those who buy insurance via CrossFit's "Risk Retention Group" as evidence that members are actually less likely to file any kind of injury-based claim than they would elsewhere. "They're eating meats and vegetables, nuts and seeds, some starch, a little fruit. That's what's happening."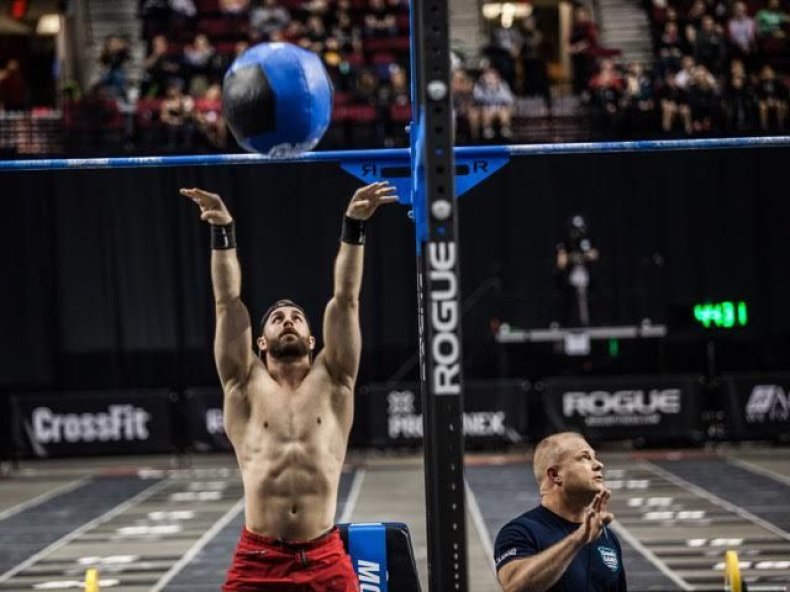 Glassman doesn't stop there. His critics are all fueled by the sugar and soda industries, he insists, because its representatives are threatened by the fitness company's war on sugar and sugary drinks. CrossFit maintains a website, crushbigsoda.com , that advocates for warning labels on sugary drinks in California.
"We are at war. We're going to drive Big Soda out of the health sciences," he says. He accuses soda industry "shills" of conspiring with lawmakers in eight different states to introduce legislation that would exclude CrossFit trainers from getting licenses, all because he's publicly attacked the makers of sugary drinks, he says. Glassman has been particularly critical of Gatorade in recent years, claiming that the company's hydration guidelines (encouraging athletes to chug Gatorade to recover from dehydration) are hurting athletes.
"While I'm opening gyms all over the country, these assholes are in the houses and senates trying to ramrod legislation," Glassman says. "The soda companies have invested significantly in keeping us unaware of what the problems are."
He's still dumbfounded by what CrossFit has become, Glassman says, and he'll probably never quite get used to being famous.
"Anyone who wants strangers coming up to them and telling them they're wonderful is a sociopath," he says. "I enjoy the controversy. I'm proud of the success, and I'm a little bit retiring in regard to the love."