A Fox News guest proposed a crowdfunding campaign to avoid the looming government shutdown over disagreements about funding for a border wall to separate the U.S. and Mexico.
New York Post columnist Michael Goodwin appeared Monday on Fox & Friends, where he reiterated an argument made in his Saturday column.
"Clearly the public supports strong border security. I think many people, I'm not sure the majority of the public thinks a wall is absolutely essential, but most people understand that a wall has to be part of the solution to border problems that we have," Goodwin said
"So is there a private way to do this?" host Brian Kilmeade responded.
"You can create a GoFundMe operation. Others suggest other ways, there is an existing effort called, I think, FundTheWall.com run by a sheriffs' association that's raised some money, but nowhere near what is needed. And yet according to my mail, a lot of people are willing to chip in. One reader writes to me and says 'if the 63 million people who voted for Donald Trump each contributed $80, that would get you near the $5 billion mark. I think that's the kind of thing that needs to happen. It could be a people's wall. I don't really care about the mechanism. Do you do a tax checkoff of your retirement account?" Goodwin said. "But the important thing is the public could step in and effectively do this thing that the president wants."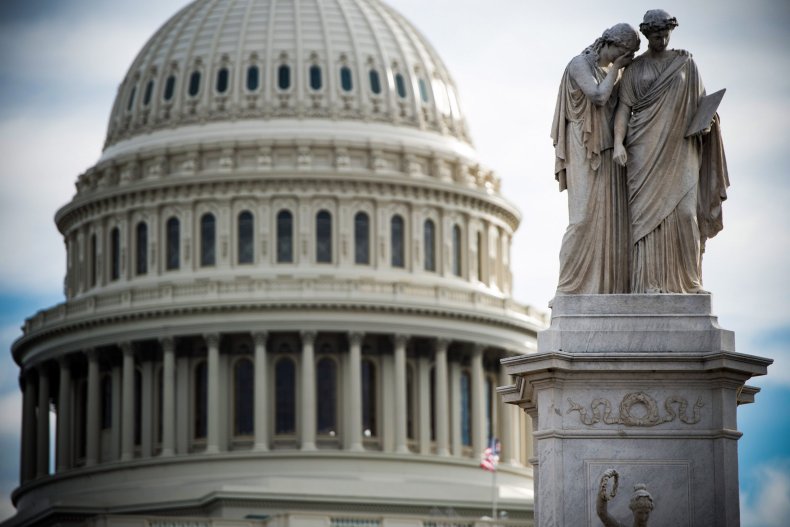 Democratic leaders Chuck Schumer and Nancy Pelosi have said they will not allocate $5 billion demanded by Trump to construct part of the wall he promised during his campaign. The president's request for funding is a departure from earlier claims that Mexico would pay for the wall. He needs Democrats' support because of the 60-vote threshold to advance the measure in the Senate, according to The Washington Post.
The president has at various times changed how much he said the wall will cost. He recently said it would cost $15 billion, according to NBC News. Estimates say it will cost between $8 billion and $67 billion, according to Bloomberg, with some that variation depending on how much wall is constructed.
An NPR/PBS NewsHour/Marist poll published earlier this month found that 57 percent of adults said Trump "should compromise on the border wall to prevent gridlock," while 36 percent said he should stand firm on the border wall, even if it leads to a government shutdown.
However, 65 percent of Republicans said that he should not compromise.
While meeting with Schumer and Pelosi last week, the president said he would be "proud to shut down the government for border security," adding "I will be the one to shut it down — I'm not going to blame you for it."
Trump adviser Stephen Miller placed responsibility for impending shutdown on Democrats while speaking Sunday on Face the Nation. "The Democrat Party has a simple choice, they can either choose to fight for America's working class or to promote illegal immigration. You can't do both," he said.
If government leaders cannot settle their differences before Friday, 420,000 people will be forced to work without pay, while 380,000 others will be sent home, according to NPR.