In an effort to combat the spread of the new coronavirus, hackers all over the world have engaged in a marathon session to try to find ways to keep the virus from spreading.
A Facebook group called Open Source COVID19 Medical Supplies, which consists of over 13,000 members, is trying to find solutions to the pandemic by creating open-source ventilators, as well as medicine and supply guides. The group was created on March 10 by MegaBots founder Gui Cavalcanti released the first version of its open-source medical supply guide on March 18. The group's significant growth has spread worldwide, with a strong focus on Ireland and Portugal. Some leaders in the group are beginning to focus more on the Middle East.
"This group is being formed to evaluate, design, validate, and source the fabrication of open source emergency medical supplies around the world, given a variety of local supply conditions," the group's description says.
"It is a global movement. As we continue to grow, we're still recruiting people who are willing to take charge and willing to lead within their own communities," Ja'dan Johnson, a community moderator for the group and the OSCMS media coordinator, told Newsweek.
The medical supplies guide provides links to 25 different supplies and devices the group is crowdsourcing, including oxygen masks, personal protective equipment like face shields, and devices such as oxygen concentrators. The guide also describes available resources, why it's needed and possible issues that are being faced, as well as answering questions such as "Are 3-D printed parts sterile?" and providing a glossary.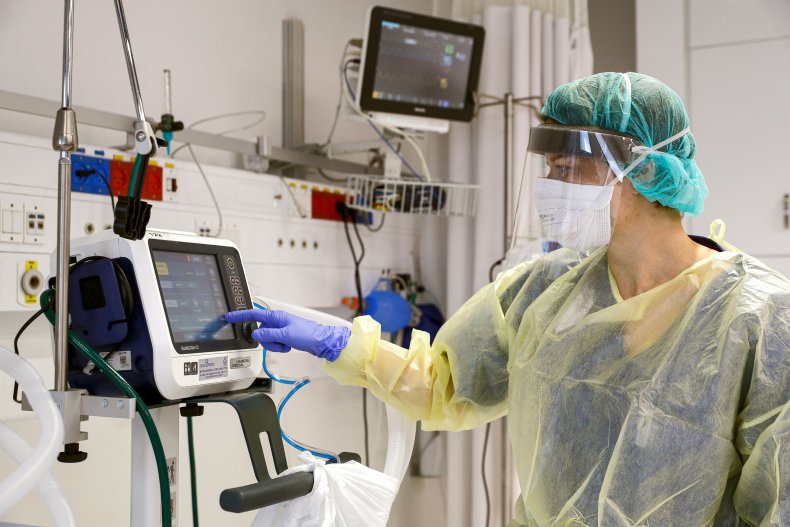 Originally founded to create an open-source ventilator, a necessary medical tool for treating COVID-19, the group expanded to include ways to create other open-source devices and supplies, like N95 respirators, air-purifying respirators, surgical face masks and hand sanitizer.
Cavalcanti told Newsweek he originally started the group to try to create open-source ventilators but switched to making the group more general after contacting a medical practitioner who told him that the shortage went far beyond ventilators. By the time the group was at 700 people, he decided to focus on general supplies after learning about Seattle nurses trying to craft their own face protectors from duct tape and plastic from binders.
"I am just trying to get the literal apocalyptic backstop in place so that people have somewhere to go to find plans, make them for their local hospital systems when their hospital systems need them, and provide any measure of protection at all," he said. "And ideally be able to hand the paper factory the plans for the actual N-95 FDA-approved thing and hand the garage maker who has a 3D printer and wants to help a plan that's not acutely dangerous, isn't the perfect thing but is better than duct tape, binder plastic."
Johnson said that as different people provide their expertise, they branch off into subgroups to develop the supplies and discuss actions they can take. Once a group has developed a necessary medical supply or piece of technology that can be beneficial, the group's administrators and moderators help provide a medical and engineer review.
"What we help to facilitate is a medical review process," Johnson said. "Look at it like this: If somebody designs a ventilator, what we do before pushing it out to the world is we have it go under a medical and engineer review, where we have experts who have volunteered their time to make sure that these devices would be able to operate and be able to be useful in the real world."
With so many people creating, the group wants to make sure the technology it's developing is helpful. "With open source, it's a very delicate balance between the desire to create and also to make sure that we're building useful and meaningful things that do not create harm as well," Johnson said.
The people coming together in the growing group provide a sense of hope that's necessary in combating the virus' spread.
"The greatest thing that society has available are its human resources," Johnson said. "Beyond the technology, just the fact that people are willing to step up at such an integral time to address the pressing issues within our society is, in a way, a huge magnitude itself, and so far jumped on with an open mindset approach and really just seeing 'How is it I can be useful?,' which is quite contrary to what happens a lot of times."
This story has been updated to include a comment from Gui Cavalcanti.
Correction 3/19 8:11 am EST: An earlier version said that the acronym OSCMS stood for open source content management system. It stands for Open Source COVID19 Medical Solutions.