'The Crown' Fans Are Comparing Prince Charles to... Scott Disick?
Scott Disick may be a lord in his own mind, but that's not remotely close to why he's getting comparisons to a member of the Royal Family. Disick's name has been all over tweets from some devoted viewers of The Crown, who are noticing some similarities between him and Prince Charles. It's safe to say that the reason for all the comparisons isn't particularly flattering.
Season 4 of The Crown is sparking conversations online about Prince Charles's relationship and marriage to Princess Diana. At the time they were married, Diana was 19 and Charles was 31, an age gap that led many to see Diana as a child, unfit to marry such an older man.
Enter Disick, the 37-year-old Kardashian adjacent who is rumored to be dating a 19-year-old named Amelia Hamlin. This rumored relationship, which has been featured in cozy beach photos from paparazzi, comes after he dated the now-22-year-old model Sophia Richie. Apparently, he started dating the model when she turned 18. So, Internet users are wondering: Why doesn't Disick get more hate for dating barely legal women?
The thinking online, by the folks trading chatter, seems to be that Disick has gotten away with dating young women for years because he's beloved by the Kardashian family and Kardashian fans. But even though these women have been of legal age when Disick publicly dates them, some Twitter users are having a hard time believing that they're healthy relationships.
With or without The Crown reference, Twitter is a place of harsh words toward Disick. Some folks have accused him of "grooming" the women, or taking advantage of an imbalanced power dynamic. Others just continue to be baffled by Disick's choices when he's nearing 40. In addition to Prince Charles, Leonardo DiCaprio's name was also mentioned as an example of a man with... curious dating behaviors.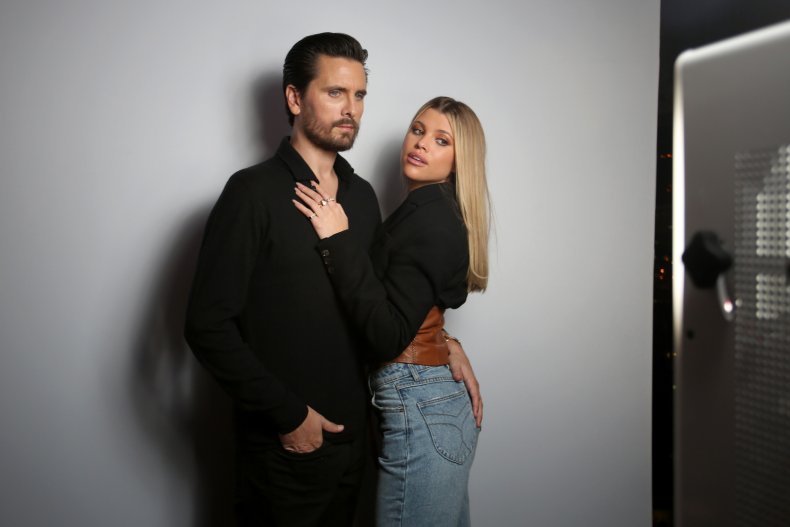 But as for Charles and Disick, there's an undeniable parallel in the families. Charles came from literal royalty, while Disick has found himself swerving in and out of the Kardashian clan, one that's arguably America's own sort of royal family.
Oddly enough, this is far from the first time that Disick has been compared to Prince Charles. Throughout his time on Keeping Up With The Kardashians, Twitter users noticed similarities that had nothing to do with dating younger women.
Disick began appearing on Keeping Up With the Kardashians while in a relationship with Kourtney Kardashian. While the couple is no longer together, they closely co-parent their three children, as seen in the series. Kardashian, who is 41, has been known to date younger men, too, including Younes Bendjima, a 27-year-old model.