'The Crown' Recap: Key Episodes to Watch Ahead of Season 4
The Crown's season 4 shows Princess Diana's turbulent marriage with Prince Charles when it comes to Netflix this Sunday—here are some key episodes to watch beforehand.
This season takes the popular series from the late 1970s up to 1990 and through political and personal turmoil for the royals as well as for Britain.
Diana's lonelines and struggles with bulimia, royal affairs, assassinations and a divided nation carry the series into modern times.
However, there are some key earlier episodes to binge on while waiting for the new series to land at 3 a.m. ET on Sunday.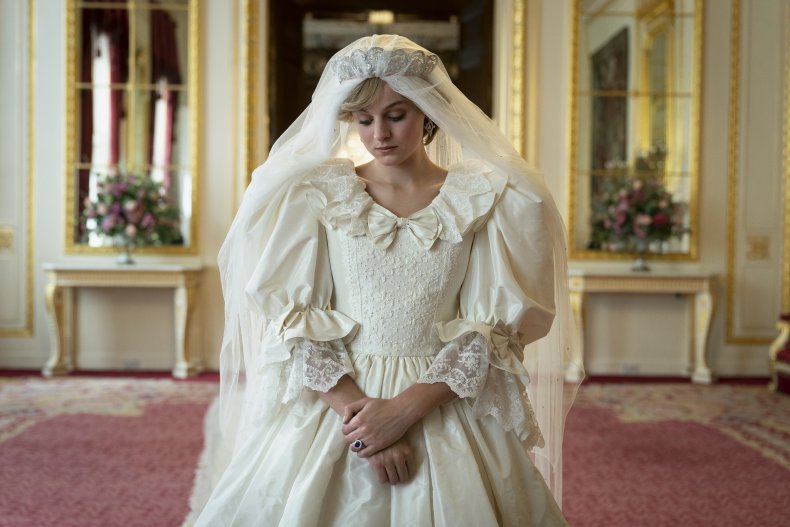 Imbroglio: Prince Charles and Camilla
Princess Diana, played by Emma Corrin, makes her first appearance in The Crown right from the off in season 4.
However, for a full understanding of the complicated relationship she strikes with Prince Charles, fans may want to remind themselves of the future king's feelings for his ex-girlfriend.
Imbroglio, Season 3, Episode 9, charts the efforts of the Queen Mother and Lord Louis Mountbatten to squash his feelings for then Camilla Shand, now the Duchess of Cornwall.
By season 4, she is Camilla Parker Bowles having married her first husband Andrew and is very much still a feature of the prince's life.
Olding: Queen Elizabeth II and the Prime Minister
The new season sees the focus turn to Olivia Colman's portrayal of Queen Elizabeth II's uneasy relationship with a new Prime Minister, Margaret Thatcher, played by Gillian Anderson.
They get off to an awkward start at their first meeting in Buckingham Palace and during a visit by the Conservative Party politician to Balmoral, the queen's estate in Scotland.
Fans may want to rewatch the first episode of season 3 to see how her predecessor, Labour's Harold Wilson got on in his first meeting with the Monarch.
The two politicians are cut from different cloth but both faced the same task of negotiating royal etiquette on their first meetings.
Margaretology and Cri de Coeur: The Wild Life of Princess Margaret

Princess Margaret's wild life and failed marriage played center stage in season 3 and the queen's outspoken sister returns for season 4.
Episode 2 of the last season, titled Margaretology, shows the princess making a surprise success of a tour of America as her love of alcohol and partying impresses President Lyndon Johnson.
Episode 10 sees her marriage in a tailspin and her affections turn to a younger man than her husband Lord Snowdon.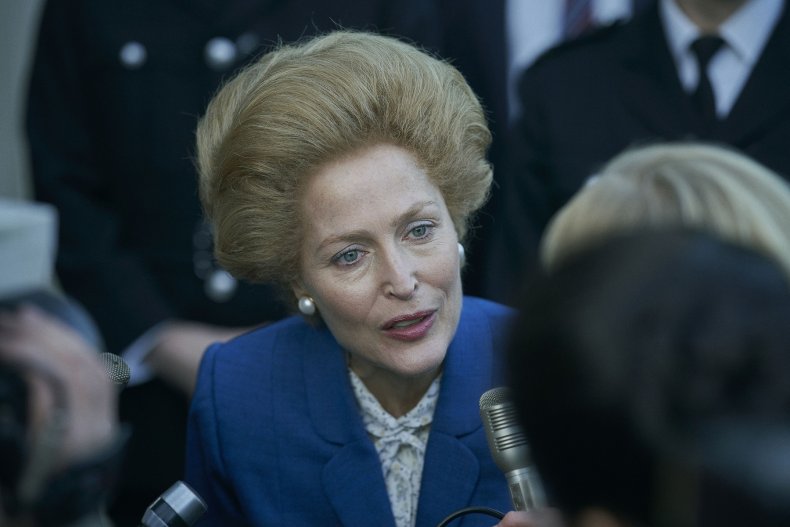 Coup: Lord Louis "Dickie Mountbatten"
Lord Louis "Dickie" Mountbatten plays a role in the new season as a figure close to the royal family's hearts but also a target for the IRA terrorists.
Season 3, Episode 5, shows Prince Philip's uncle in a political role at the heart of efforts to unseat then Prime Minister Wilson.