'The Crown' Season 2: Was Princess Margaret's Photographer Husband Really Queer?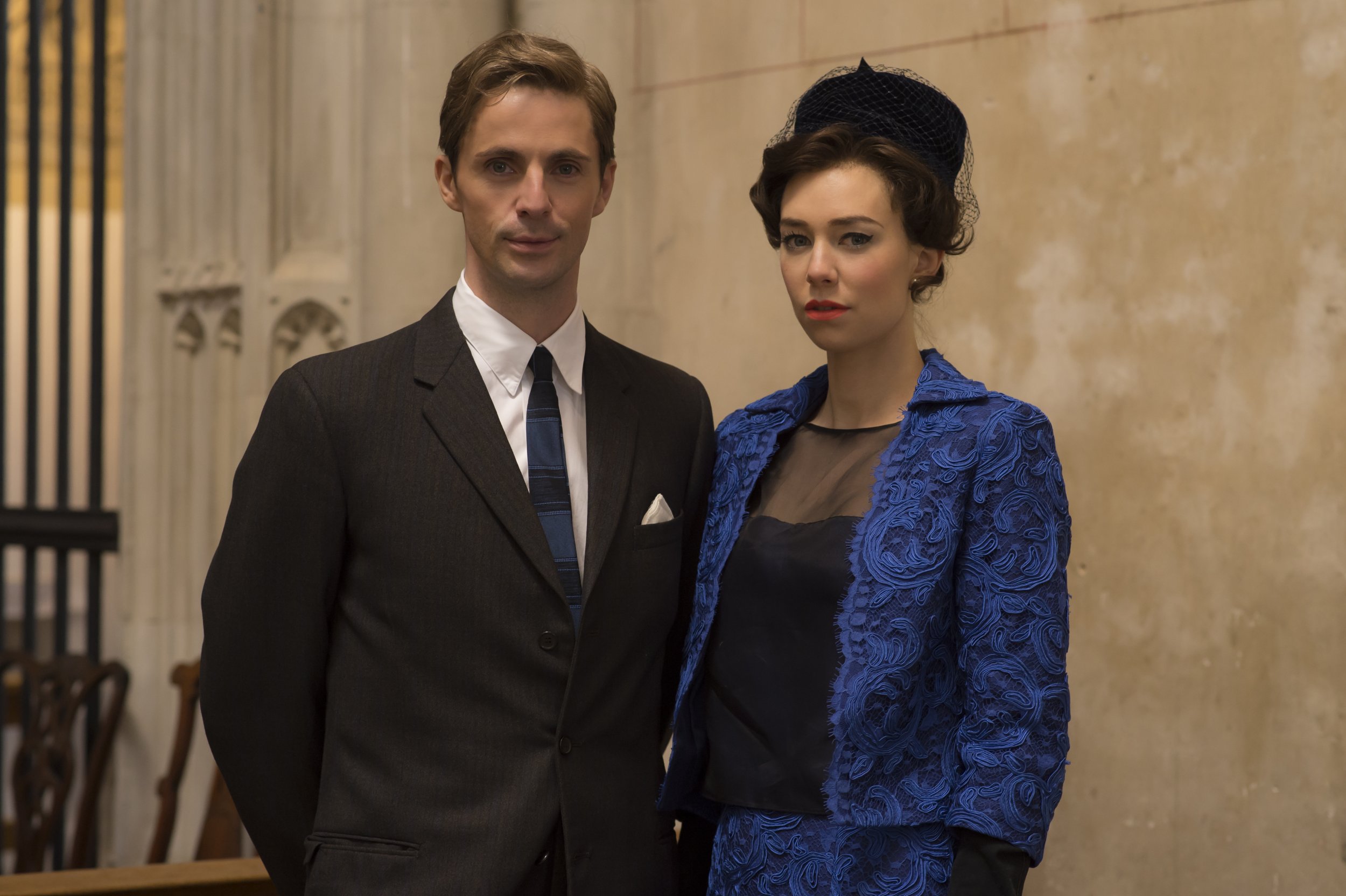 Princess Margaret has always been the most salacious character on The Crown, smoking and drinking and causing trouble for her straight-laced sister, Queen Elizabeth II (Claire Foy). In Season 2, Margaret (Vanessa Kirby) finds romance with Antony Armstrong-Jones (Matthew Goode), a bisexual avant-garde photographer who eventually marries her, becoming Lord Snowdon.
The Crown is a show that puts a premium on (artful) historical accuracy. So it begs the question: Did the real princess truly have an affair with a queer man—a relationship that was vastly ahead of its time and a harbinger of where Britain was headed in the Swinging '60s?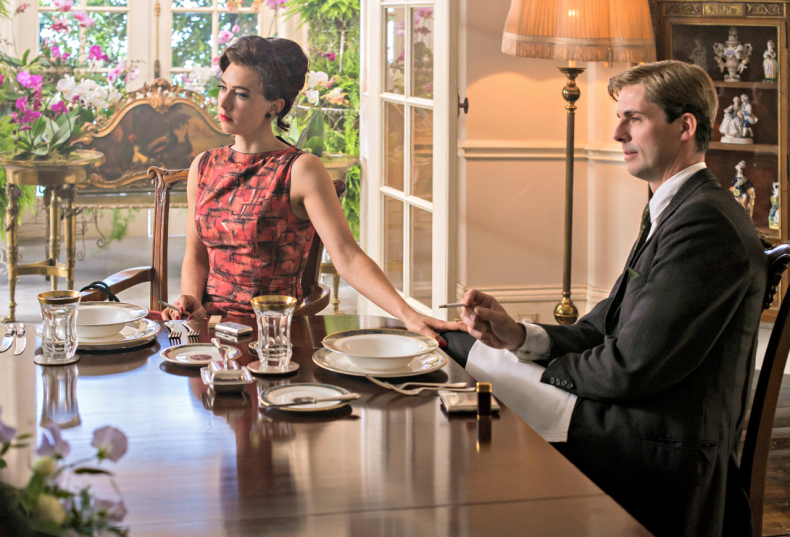 Tony and Margaret on The Crown
In Season 1 of The Crown, Elizabeth forbade Margaret to marry divorcée Peter Townsend. In the time that has elapsed between Seasons 1 and 2, the devastated Princess has become increasingly self-destructive, reaching her lowest point in Episode 3, "Beryl." One scene finds the sexually frustrated princess returning home from a party, stinking drunk. After swaying and dancing around her royal bedroom, she angrily grinds against her bedpost before collapsing onto her settee.
Desperate for a break from her loneliness and boredom, Margaret attends a party for bohemian commoners and is approached by Antony, a photographer she assumes is gay. He's fixated on her; only days earlier, he snapped a candid shot of the normally buttoned-up princess looking sublimely angry. This being a steamy historical drama, things escalate quickly. He invites Margaret to his studio for a session and tries catching her off-guard. He slides her dress off her shoulders, asks if she misses her ex-lover Peter and takes the shot as she turns to him, clearly disarmed, even seductive. The photograph ends up in the newspaper, shocking the entire cast of characters in The Crown, including the Queen.
A few episodes later, Margaret asks Tony to marry her and he gives a noncommital answer. He discusses the idea with his mother, who disapproves, and the next time we see him, he's having sex with another woman.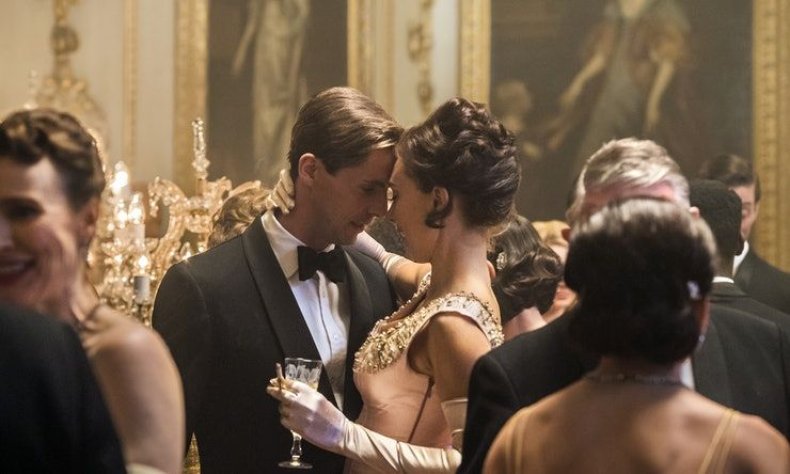 Tony and Margaret in Real Life
In many cases, the real-life affair between Tony and Margaret was even more shocking than it appears in The Crown. After meeting the princess with her lady-in-waiting, Armstrong-Jones went on to photograph Margaret in flirtatious poses that lampooned her status in society, including a shot where she posed naked in a bathtub while wearing her wedding tiara.
According to Anne de Courcy's 2009 biography of Armstrong-Jones, Snowdon, the real Tony, who died in 2017, dated "pretty girls" before meeting Margaret, "from unsophisticated debutantes to models and actresses of varying degrees of experience." He was "tremendously impressed by the Princess and all her qualities," de Courcy writes. "Tony was also enormously proud of himself for becoming her lover."
De Courcy's biography includes a list of Armstrong-Jones's conquests in 1959, including actresses Jacqui Chan and Gina Ward. When Margaret and Tony decided to get married, he called Ward to tell her he wasn't able to see her anymore. She apparently replied, "You're in love with me! You'll have an awful life." He married Margaret anyway, in 1960, at which point Armstrong-Jones was given the title of First Earl of Snowdon.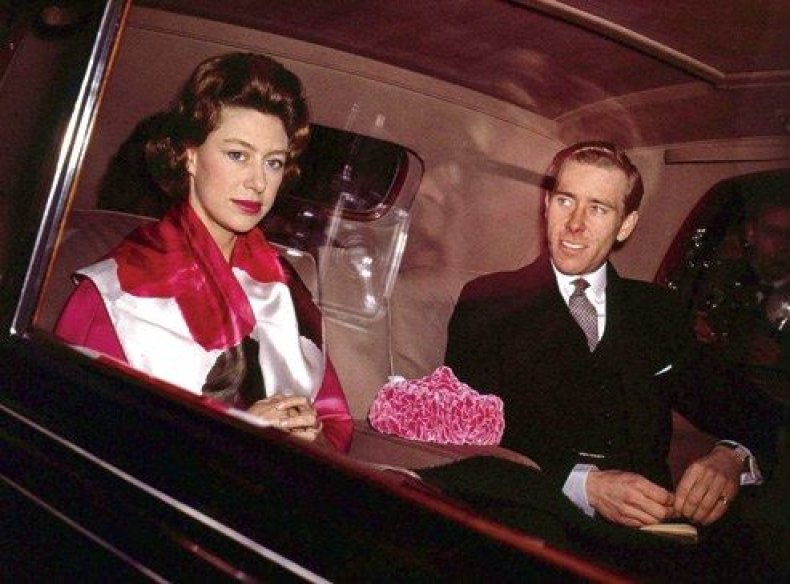 In The Crown, Margaret believes Tony is gay when she meets him. That is based in fact. "I enjoyed his company very much, but I didn't take a lot of notice of him because I thought he was queer," she told Christopher Warwick, who wrote the biography Princess Margaret: A Life of Contrasts.
There were many rumors of his relationships with men. One of them, with Jeremy Fry, is depicted on The Crown as a bisexual affair that included Fry's wife, Camilla. The show also depicts Margaret and Tony explaining his lifestyle to her older sister, Elizabeth, who candidly discusses Tony's attraction to men with Margaret in other scenes.
It's impossible to know the truth of Tony's private conversations with Margaret or the Queen, but it's unlikely they discussed his relationships with men as openly as they do on The Crown. All his life, Tony denied having had affairs with the many men who spoke about him.
Spoiler alert: Margaret and Tony's marriage ended with an announcement of their divorce from Buckingham Palace on May 10, 1978. But he remained close to the royal family, continuing to photograph Queen Elizabeth until his death. And that suggests that the Queen, like her sister, had a soft spot for Lord Snowdon.