'The Crown' Season 3: Release Date, Cast, Plot Spoilers and More Info
There's a new queen coming to The Crown.
After playing the role of Queen Elizabeth II for the first two seasons of the show, award-winning actor Claire Foy will not return in the upcoming third season. Instead, Olivia Colman will star as an older queen comfortably ruling England and the Commonwealth in Seasons 3 and 4.
Netflix released the latest look of Colman as Elizabeth in a new poster with the tagline, "Times change. Duties endure," teasing the new era of the queen.
Colman appears in the poster alongside Crown newcomers Tobias Menzies, who will take over Matt Smith's role as a mature Prince Philip, and in the role of the adult version of Prince Charles, Josh O'Connor.
Although not in the photo, the third season of the show will also feature Helena Bonham Carter as Princess Margaret. In addition, new characters include Jason Watkins, who will appear as Prime Minister Harold Wilson; Gillian Anderson as Prime Minister Margaret Thatcher; Erin Doherty as the grown-up Princess Anne; Marion Bailey as the Queen Mother and Emerald Fennell, who will star as Camilla Parker Bowles.
Fans shouldn't anticipate seeing much of Princess Diana (Emma Corrin) on the third or fourth seasons of The Crown since both seasons are expected to track Elizabeth's rule from roughly 1964 through 1977. Charles didn't meet Diana until November 1977. The couple didn't wed until July 1981, and they divorced in August 1996.
It is common knowledge that Charles's friendship and romance with Camilla, Duchess of Cornwall, blossomed long before he was introduced to Diana. Showrunner Peter Morgan told Entertainment Weekly he hoped to change the perspective of Charles's love life by focusing on the young prince's relationship with Camilla before Diana entered the picture.
"People always assume Charles cheated on Diana with Camilla. It's absolutely the wrong way round. He was deeply in love with Camilla and forced to marry Diana," Morgan said in an August interview with EW.
While new episodes of The Crown will reveal the details of Charles and Camilla's relationship, they will focus less on Elizabeth and Philip's.
Season 3 will show an older Elizabeth ruling the country with a new prime minister, Wilson—Winston Churchill, played by John Lithgow, served as prime minister in the first two seasons of The Crown—in addition to the welcoming of the first woman prime minister, Thatcher.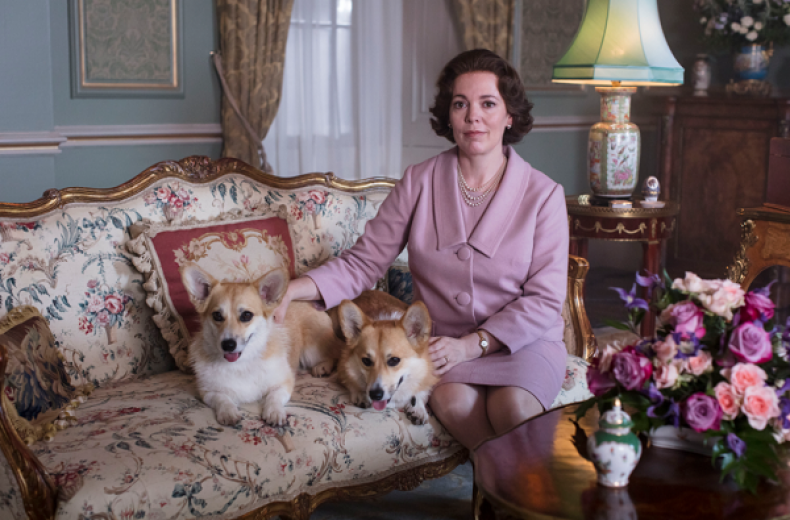 The new season will, however, offer more insight on Margaret and Lord Tony Snowden's (Ben Daniels) union. "They're such extraordinary people," Daniels told EW in September.
"Completely addicted to each other. Even right up until the minute they were getting divorced, they still had a really strong physical relationship. People often said that it was like foreplay for them—having a big row. They would have these huge rows and then amazing sex."
Season 3 of The Crown is set to release on Netflix on November 17.