Which Historical Events Included in 'The Crown' Season 3 Are Accurate?
The Crown returned for another season full of royal affairs on Sunday, this time capturing the bohemian 1960s and '70s.
It wasn't all pastels, floral prints and Beatles tunes for the monarchy during the decade covered in the third season of the Netflix original series, though. Queen Elizabeth II, played by Olivia Colman, reigned over a number of societal scandals and controversies during the era—several of which were included in the series.
From rumors about Prime Minister Harold Wilson's (Jason Watkins) connection with the KGB to the queen's delayed reaction to the tragedy in Aberfan and Prince Charles' (Josh O'Connor) budding romance with the woman who would eventually become Camilla, Duchess of Cornwall (Emerald Fennell), The Crown season 3 depicts some of the U.K.'s most historical moments. But in a dramatized series based on actual events, which of those included in The Crown are actually true?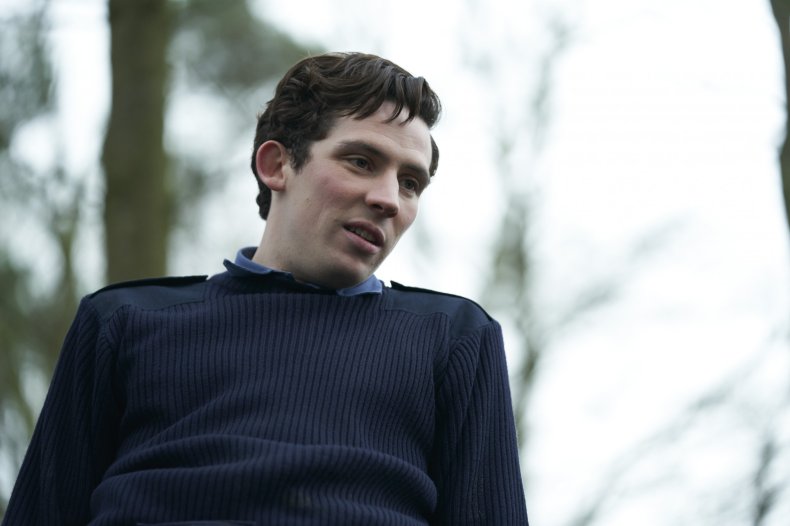 Read on to find out what's factual and what's fiction about a few key events that included in The Crown Season 3:
Did Queen Elizabeth II allow a Soviet spy to remain in Buckingham Palace?
The Crown opens with the incoming of a new prime minister, the newly elected Labour Party leader Harold Wilson. The queen is wary of him after she learns of circulating rumors regarding Wilson allegedly being a spy for the Soviets. On the show and in real life, these conspiracy theories were never determined to be true. However, there was an actual Soviet spy under the queen's roof in 1964—Sir Anthony Blunt, the purveyor and keeper of the royal family's art collection, played by Samuel West on the series—and he really was allowed to maintain his position at Buckingham Palace even after an M15 agent revealed his traitorous past to the queen, just as depicted in the show.
Was Princess Margaret America's darling royal?
It's true, Princess Margaret, who is played by Helena Bonham Carter, did visit the U.S. with her then-husband Lord Snowdon (Ben Daniels) in 1965, and she did meet with President Lyndon B. Johnson and first lady Lady Bird during her tour. However, her time in the U.S. wasn't nearly as glamorous as The Crown made it seem. In fact, Margaret received quite a bit of bad press and managed to tick off a few of America's elite. Her encounter with the president at the time was also notably described by American news media as uneventful.
Royal biographer and author of Ma'am Darling: 99 Glimpses of Princess Margaret, Craig Brown explained Margaret's interactions with a few American celebrities didn't go at all dashingly—unlikely the fun-filled party tour portrayed on the show. "After a succession of drinks…her rudeness knew no bounds," he wrote in a 2017 piece for The Guardian.
"It was almost as though, early in life, she had contracted a peculiarly royal strain of Tourette syndrome, causing the sufferer to be seized by the unstoppable urge to say the first thing that came into her head, just so long as it was sufficiently unpleasant," he continued.
Did Queen Elizabeth II wait for days to visit the Aberfan disaster zone?
Tragedy struck in the U.K. in October 1966 when a village was nearly destroyed after a colliery waste tip collapsed. An avalanche of slurry buried Pantglas Junior School in Aberfan just one day before the school was scheduled to go on a half-term break. The disaster resulted in 144 deaths, 116 of whom were children. The incident, the queen's delayed response—she waited a full eight days before she finally visited Aberfan—and the strong emotional sentiments surrounding the tragic event were portrayed as accurately as possible on Season 3. The series showrunners were adamant about that, and they even made sure to meet with survivors of the catastrophic event before filming the episode surrounding it.
"As producers, we feel a responsibility to remain true to the memory and the experience of the survivors, so have met with community leaders, as well as the people of Aberfan on a number of occasions as part of our in-depth research and to discuss our approach," The Crown's production team wrote in a statement to BBC during filming in September 2018. "We have been made to feel welcome by the residents who have been very helpful in providing insight into one of the most tragic events of the 20th century."
Did Prince Charles and Camilla Parker Bowles meet through Polo?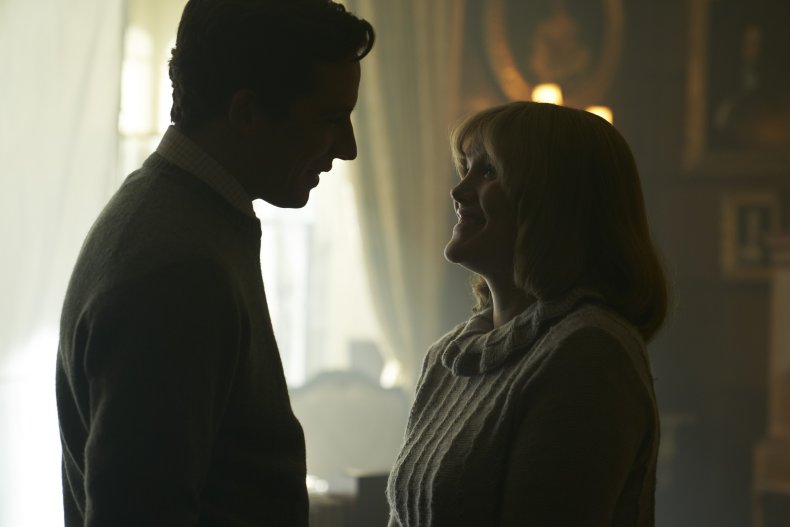 A young Prince Charles—22 at the time—did meet the future Duchess of Cornwall at a polo match in 1970. She was 24 and was known as Camilla Shand back then, and much like The Crown depicts, she was in a relationship with Andrew Parker Bowles, played by Andrew Buchan on the Netflix series. It's also true that Camilla and Andrew Parker Bowles were in a tumultuous relationship, likely fueled by his romp with Princess Anne (Erin Doherty), which was indeed a thing in reality. However, Camilla and Parker Bowles were much closer towards walking down the aisle than the show suggested, and while there is some truth to the capacity of Charles' love for her despite her dealings with Parker Bowles, there was likely no conspiracy to separate them headed by the Queen Mother (Marion Bailey) and Lord Mountbatten (Charles Dance)—at least, that's what historians claim.
On the show, Charles confides his love for Camilla to his dear Uncle Dicky, who, in turn, relays the message to the Queen Mother in an attempt to prevent Charles from popping the question. They meet with the Shand and Parker Bowles families to more quickly push Andrew into a proposal while Charles, who was in the navy, is sent off to the Caribbean.
Christopher Wilson, biographer and author of A Greater Love: Charles and Camilla, told The Telegraph in early November fans could "discount [the Queen Mother and Mountbatten of] cooking up any kind of plot."
"By the time Camilla actually met Prince Charles, she was already four years into a five-year campaign to get Andrew Parker Bowles up the aisle," he said. "When she met Prince Charles, she was only a year or so away, or less than two from realizing this ambition."
As for Charles' dispatch to the Carribean, Wilson said: "He had joined the Navy, he was assigned to a ship and that ship was going to the Caribbean. I have never heard [such a plot] suggested at all.
Which Historical Events Included in 'The Crown' Season 3 Are Accurate? | Culture