Helena Bonham Carter Asked Astrologist to do Princess Margaret's Chart While Preparing for 'The Crown' Season 3
Helena Bonham Carter knows a thing or two about fully embodying the spirit of a character on screen.
She's portrayed dozens of roles throughout her longstanding career as an actor from the bewitching Bellatrix Lestrange in the Harry Potter films to the unforgettable Kate Crow in the Academy Award-winning movie The Wings of Doves. With nearly 100 acting credits to her name, Bonham Carter's penchant for delivering impeccable performances of a variety of characters is not all that surprising.
While Bonham Carter can credit her natural skills and range for her long list of celebrated work, the English actor's knack for preparation plays a key role, too. Along with researching on her own, she's also taken some rather untraditional routes when jumping into a new character. For instance, as Bonham Carter's prepared for her role as Princess Margaret, the sister of Queen Elizabeth II, in The Crown, she asked an astrologist to create an astrology chart for the late British royal.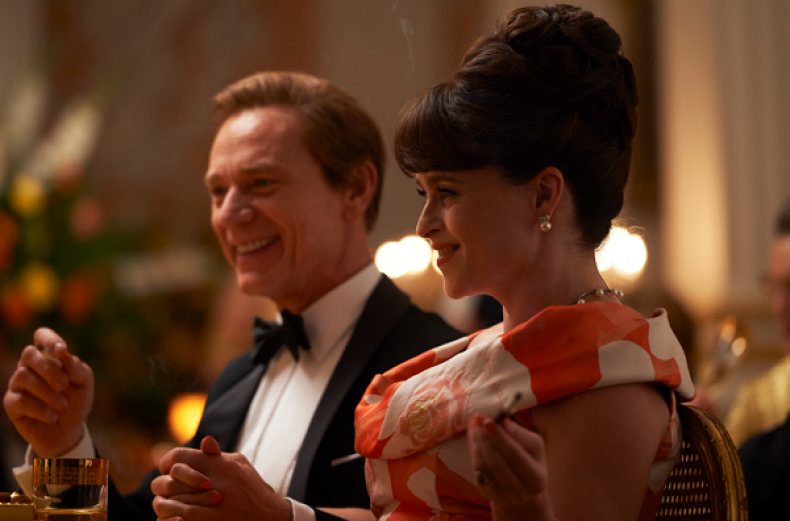 Bonham Carter will star as Margaret in Netflix's third season of the critically acclaimed series, set to release on Sunday. Vanessa Kirby played the princess in the first two seasons of the show, however, a new cast was enlisted to depict the monarchy during the 1960s and '70s.
Speaking with Town & Country, Bonham Carter explained she quite literally turned to the stars to learn more about Margaret after she was offered the part. "I conjured Princess Margaret for a friend of mine, and he said she was the last person who should have been in the public eye because she didn't have tact," Bonham Carter said in an interview released Tuesday.
"She couldn't pretend to be anything but herself, so in a way she was honest and authentic, but unfortunately also incredibly rude," she continued.
Historians and royal biographers have often described Margaret, who was on the Leo-Virgo cusp in the zodiac due to her August 21 birth date, as having a boisterously snippy attitude, while the tabloids often scrutinized her personal life and innately dramatic behavior.
Bonham Carter said she caroused through books and news articles about Margaret to learn how the public perceived her, and also spoke to some people who were close to the princess before her death.
Bonham Carter said she spoke to Margaret's friend Derek Deane, as well as the princess' former lover Roddy Llewellyn—with whom Margaret engaged in an affair during her marriage to Tony Armstrong-Jones—and both men offered a softer view of the royal.
"When I went in search of her friends, I got a much more sympathetic portrayal. She was very loved," Bonham Carter said.
"A lot of people wanted to talk about her—and also stick up for her," she continued. "Because they feel like there's only been one side told, or that she's been misunderstood and vilified when there was a lot that was wonderful about her."
Despite the many good qualities Margaret evoked, Bonham Carter still found her to be a fright in certain moments of her life.
"She was scary, but she was also very lonely," Bonham Carter said. "You can also project a hell of a lot of your own stuff onto a person if you meet them for two seconds."
Earlier this month, during an appearance on The Graham Norton Show, Bonham revealed she she met Margaret before her death in 2002.
"She had a way of sometimes complimenting you and putting you down at the same time," Bonham Carter said.
Helena Bonham Carter Asked Astrologist to do Princess Margaret's Chart While Preparing for 'The Crown' Season 3 | Culture