'The Crown' Premiere Date: Olivia Colman, Tobias Menzies Take Over Roles of Queen Elizabeth II and Prince Philip
Netflix's The Crown will return to television screens on November 17, an announcement that prompted excitement from fans.
The Crown, a fictional retelling of Queen Elizabeth II's life during her early reign, based on the play The Audience, first came to Netflix in 2016 and has since established a large fan base. On Monday, Netflix released a trailer for the third season, along with the release date.
For the first two seasons, the responsibility of playing the role of Queen Elizabeth II rested on the shoulders of actor Claire Foy. Now, when the show returns in November that role will be taken over by actor Olivia Colman.
Colman previously played the role of another British monarch, Queen Anne, in The Favourite. Anne ruled from 1702 until her death in 1714. For her portrayal of Anne, Colman was awarded the Oscar for Best Actress.
The trailer, which is only about 20 seconds long, only briefly shows Colman as the queen but is accompanied by the sound of an ominous ticking clock. At the end of the trailer, Colman turns toward the screen and is seen straight on through what appears to be a crack in a door.
Prince Philip will no longer be played by actor Matt Smith, but will instead be a role taken on by Tobias Menzies, who has been on the shows Game of Thrones and Outlander as well.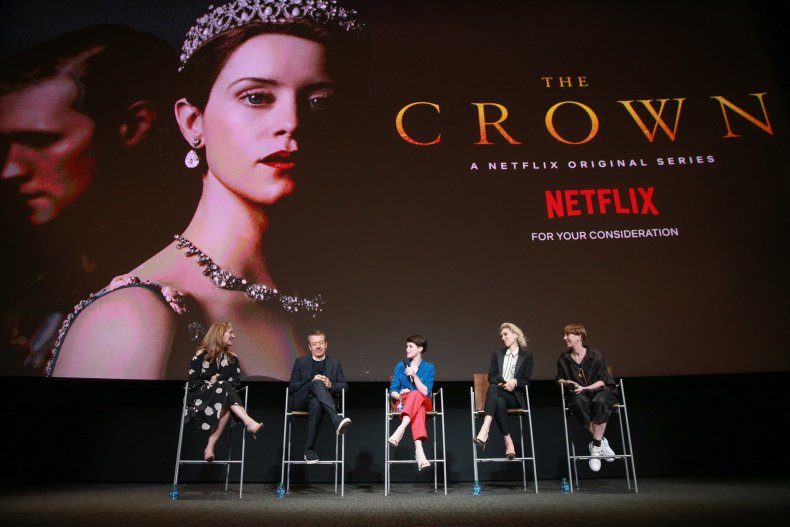 For the first two seasons, Princess Margaret was played by Vanessa Kirby. For the third season, she'll hand the reigns over to actor Helen Bonham Carter, widely known for portraying Bellatrix Lestrange in the Harry Potter films.
Season 3 will take viewers back to 1964 and include several major events, including the rise of the Beatles and England winning the soccer World Cup, according to Deadline. This won't be the final season of the show either. In February 2018, the show's creator, Peter Morgan, confirmed to Variety there would be both a Season 3 and a Season 4.
"I think we all felt Olivia had something that corresponded [to what we wanted], that ability to be both plain and dazzling, and to be both knowable and unknowable," Morgan said. "And then we rang her up, and she said yes on the phone."
Suzanne Mackie, the series' executive producer, explained that it's difficult to recast a show and said that they would have a new actor for every character because it was "all or nothing."
'The Crown' Premiere Date: Olivia Colman, Tobias Menzies Take Over Roles of Queen Elizabeth II and Prince Philip | U.S.