'The Crown' Season 3 Cast, Release Date and More Spoilers Ahead of Premiere
It's been nearly two years, but The Crown is finally set to return to Netflix on Sunday.
The second season of the series, which followed the rise of Queen Elizabeth II, released in December 2017 and now after a few time jumps and cast updates, the show will feature a more mature era of the queen's reign. Over the course of the third season, the show is expected to offer a dramatized view of events that occurred between 1964 and 1977.
Unlike the first two seasons of The Crown, Season 3 will focus less on Elizabeth's marriage to Prince Philip and more on specific events that unfolded during that time including Britain's welcoming of a new prime minister, the royal family's reactions to public scrutiny and various other moments of civil unrest.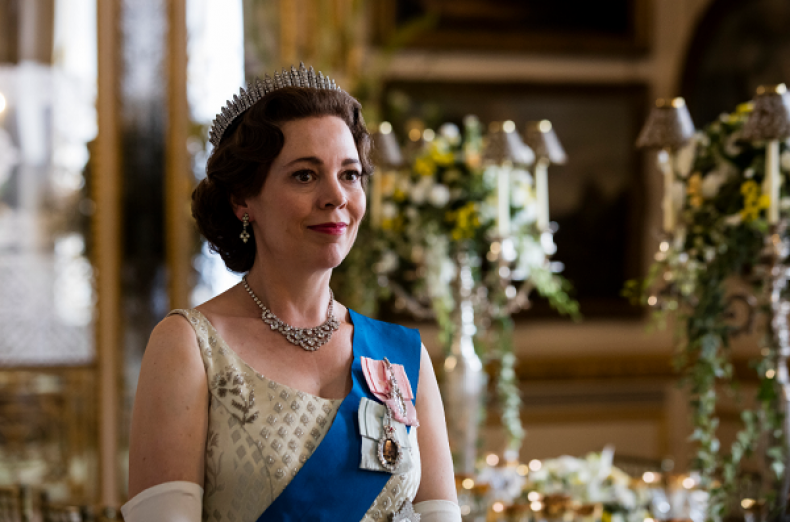 Of course, it wouldn't be The Crown with a little family drama. While the first two seasons shed light on the inner turmoil early between Elizabeth and Philip, Season 3 is slated to depict Princess Margaret and her husband Tony Armstrong-Jones' tumultuous relationship. The sibling rivalry between Elizabeth and Margaret is expected to remain a constant theme throughout the series.
Viewers will also see a more grownup version of the queen's oldest children, Prince Charles and Princess Anne. The spotlight will also shine on Charles' budding romance with the future Duchess of Cornwall, Camilla Parker Bowles, and the future king's acceptance—or lack thereof—of his growing list of royal duties as he continues his studies at Cambridge and in Wales.
The third season will also include an all-new cast. Actors Claire Foy and Matt Smith starred as series leads in the first two seasons of the Netflix series, however, to better portray an older and more settled sovereign, Olivia Colman has been brought on to play Elizabeth for Seasons 3 and 4. Meanwhile, the role of Philp will be helmed by Tobias Menzies. Helena Bonham Carter will replace Vanessa Kirby as Margaret.
Other new faces to the cast include Josh O'Connor and Erin Doherty as Charles and Anne, respectively, while Emerald Fennell portrays Camilla. Marion Bailey stars as the Queen Mother and Charles Dance as Philip's uncle, Lord Louis Mountbatten.
Netflix customers will can stream the third season of The Crown as soon as episodes become available on Sunday morning. While viewers in the U.S. must have Netflix subscriptions to access The Crown on the streaming giant, the platform is offering the first episode of the new season for free to non-subscribers on a dedicated site starting Sunday. Viewers in the U.K. will be able to watch the episode on Stylist, a free British lifestyle magazine website, until December 15, according to a Variety report on Wednesday.