'The Crown': What Really Happened When Michael Fagan Broke Into Queen Elizabeth II's Bedroom
Real life palace intruder Michael Fagan says The Crown got his break-in to Queen Elizabeth II's bedroom all wrong—particularly his good looks.
Season 4 portrays the most extraordinary royal security breach in modern history when the then 32-year-old climbed a 14 foot barbed wire-topped wall and then a drainpipe to sneak into Buckingham Palace—twice.
On the first occasion, he drank half a bottle of Prince Charles' wine before leaving undisturbed in 1982. A month later he made it into the queen's bedchamber where the Netflix series depicts him telling the monarch about the impact of Prime Minister Margaret Thatcher's policies on working class people.
The real life Michael Fagan says he still does not know why he broke into the royal residence—and puts it down to putting too many magic mushrooms in his soup five months earlier.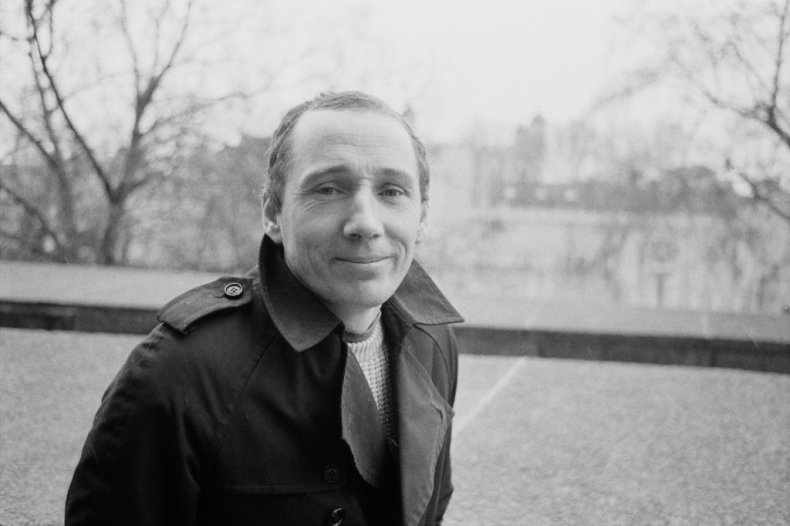 He told The Independent in 2012: "I forgot you're only supposed to take a little handful. Two years later I was still coming down. I was high on mushrooms for a long, long time."
He added: "I went back because I thought 'that's naughty, that's naughty that I can walk round there.'"
Some of Fagan's descriptions chime with The Crown's portrayal, including his decision to drink some royal wine, while others he now says are false, like the suggestion he broke a vase.
In his 2012 account, he said: "I found rooms saying 'Diana's room,' 'Charles's room'; they all had names on them. But I couldn't find a door which said 'WC.' All I found were some bins with 'corgi food' written on them. I was breaking my neck to go to the toilet.
"What do I do? Pee on the carpet? So I had to pee on the corgi food. I got into Charles's room and took the wine off the shelf and drunk it. It was cheap Californian."
In the throne room, he described making himself comfortable and taking his time viewing the queen's art, just like in the show.
He told The Independent: "I was loving it... It was like Goldilocks and the Three Bears; I tried one throne and was like 'this one's too soft.' I was having a laugh to myself because there was one right next to it, so I tried another."
However, The Crown's depiction of him sneaking around trying to avoid the staff was wrong and he also did not break any valuables, he recently told The Sun.
He said: "That's totally made up. If I'd broken anything I'd have paid for it."
On his second visit he finally found the monarch but Fagan's description of their conversation is a lot shorter than the script to the show.
The moment left him "scareder than I'd ever been in my life" and he found Elizabeth staring up at him after pulling back the curtains, he told The Independent.
He said: "Then she speaks and it's like the finest glass you can imagine breaking: 'Wawrt are you doing here?!'"
He added: "It was a double bed but a single room, definitely—she was sleeping in there on her own. Her nightie was one of those Liberty prints and it was down to her knees."
Fagan said the queen then ran off to fetch someone; "Tall" Paul Whybrew who remains the queen's page of the backstairs to this day.
The footman was one of the trusted employees who joined Elizabeth's bubble while she was isolating at Windsor Castle during the first coronavirus lockdown.
In his Independent interview, Fagan claimed: "The footman came and said, 'Cor, f***ing hell mate, you look like you need a drink.' His name was Whybrew, which is a funny name for someone offering you a drink, innit?
"He took me to the Queen's pantry, across the landing, where I presume she cooks her baked beans and toast and whatever—and takes a bottle of Famous Grouse from the shelf and pours me a glass of whisky."
However, he did not make much of Tom Brooke, the actor cast to play him in the show.
He told The Sun: "I was taken aback when I saw Brooke playing me. They could have surely found someone who looks a bit like me. I'm actually better looking and he seems totally charmless."