'The Crown' Season 4: The Very Old Fashioned Reason Prince Charles Married Diana Instead of Camilla
Prince Charles married Princess Diana despite being in love with Camilla, triggering decades of resentment, anger and heartbreak brought to life in The Crown.
Season four of the Netflix series sees Emma Corrin portray Diana's bulimia as she learned her husband's true affections lay elsewhere.
Season three also depicts the Queen Mother and Lord Louis "Dickie" Mountbaten scheming to keep Charles and Camilla apart.
Camilla's biographer Penny Junor, author of The Duchess, told Newsweek: "At that time there seemed to be a need for his bride to be a virgin and a member of the aristocracy and a member of the Church of England. Camilla didn't tick too many of those boxes.
"I don't actually think it was the older generation arranging this marriage. Charles was getting very short of options. His father was on his case. The press were on his case to find a bride."
She added: "He loved Camilla but Camilla he could never marry so that was a non-starter. When he could have married her, before she was married herself, she would not have married him.
"She was in love with Andrew Parker Bowles so their initial meeting and affair was a non-starter."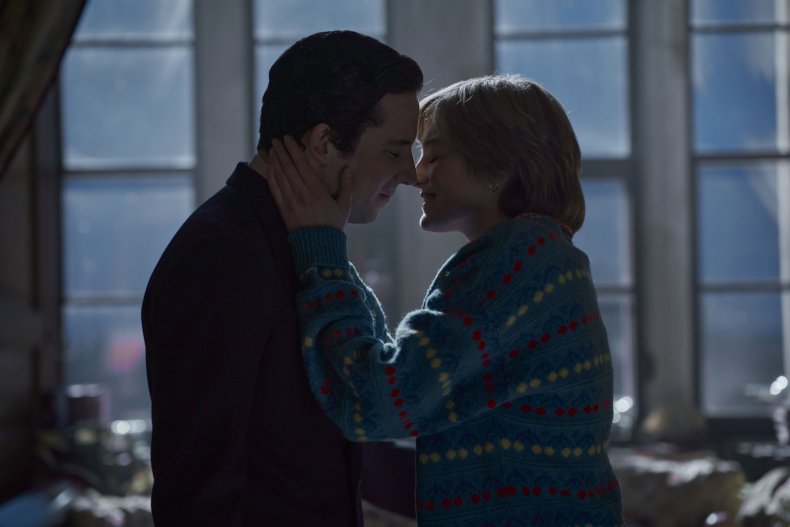 Prince Charles' initial affair with Camilla fizzled when he joined the Royal Navy and was away on HMS Minerva for eight months from January 1973.
Season three of The Crown shows her marry Andrew Parker Bowles during this tour of duty, leaving a wedding to Charles out of the question by the time he returned.
He met Diana for the first time years later in 1977 when she was just 16, began dating her in 1980 and married her in 1981 at St. Paul's Cathedral in London.
Junor told Newsweek: "It was getting harder and harder to find girls who were members of the aristocracy and virgins. We'd had the sixties. It was now getting on for 1980 and they were thin on the ground.
"He met a series of nice girls and for one reason or another they weren't suitable or the press got hold of their backstory. Or they took one look at life in the goldfish bowl and chose not to get involved. Then he met diana and she seemed to be very sweet.
"Perfect in every sense of ticking all the boxes. She seemed very sweet, she seemed very uncomplicated. She was young, she was funny and she was pretty."
Diana's own unofficial biographer Andrew Morton agreed in his 1992 book Diana: Her True Story, which she secretly co-operated with.
Morton wrote that the royal family were "patently aware that the older he became the more difficult it would be to find a virginal, Protestant aristocrat to be his bride."
And Diana herself is quoted in the book saying: "He found the virgin, the sacrificial lamb, and in a way he was obsessed with me.
"But it was hot and cold, hot and cold. You never knew what mood it was going to be, up and down, up and down."
Robert Jobson, author of biography Charles at Seventy, wrote: "Charles had been concerned for some time about how he would find the right woman with whom to share his life and responsibilities.
"Whoever he married after all would be as much married to the institution of monarchy as to him. He had alluded to it in his first television interview.
"In Camilla he saw a woman with this strength needed to handle the job. She was not phased by him or monarchy; she had the right social credentials; she was Church of England; and he had fallen for her.
"By late autumn of 1972 they had become inseparable. There was a catch, however, in that at that time she didn't feel the same as he did."
Camilla married Andrew Parker Bowles a year later in 1973.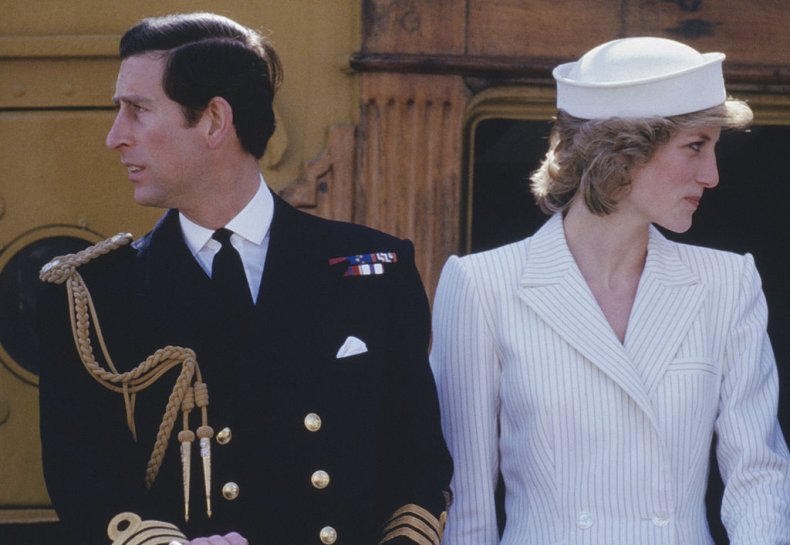 By the time Charles and Camilla came to marry each other it was more than thirty years later in April 2005, but the past had still not faded.
Camilla's status as a divorcee with a living ex-husband was still a problem for the Church of England, with the Archbishop of Canterbury ruling they could not have a church wedding.
As a result, the couple were forced to have a legal marriage at Windsor Guildhall, before a blessing at St George's Chapel, Windsor Castle.
Queen Elizabeth II did not attend at the Guildhall, due to a personal policy that she does not attend non-religious weddings, but gave a speech at the blessing.
Prince Harry and Meghan Markle showed times had finally moved on by 2018 when they were allowed to marry in the same venue, St. George's Chapel, despite the Duchess of Sussex having divorced previously.